This course is aimed at gardeners who have started growing veg or taken on an allotment and want to learn more
About this event
This full day course looks at growing healthy organic fruit and vegetables, looking at soil, no dig methods, composting, mulching, cover crops, creating beds, raised beds and hugelkultur.
Planning your crop sequences is important so Sally covers traditional rotations as well as alternative approaches such as polyculture and continuous cropping. This is followed by a session on growing soft and top fruits and coping with pests and disease.
There will be a tour of the kitchen garden, one acre plot, polytunnel and allotments.
The cost of this course is £95 for the first person with a discount ticket of £75 for the second and subsequent person booked at the same time. The numbers on these days are limited to 10 people. The price includes all tuition, course notes, a copy of one of Sally's books, a light lunch and refreshments during the day. The day starts at 10 am, with arrival from 9.45 am. There is a final Q and A session and the course ends at about 4 pm.
Cancellation policy - you can cancel with full refund up to 7 days before the course. Short notice cancellations will be transferred to another date.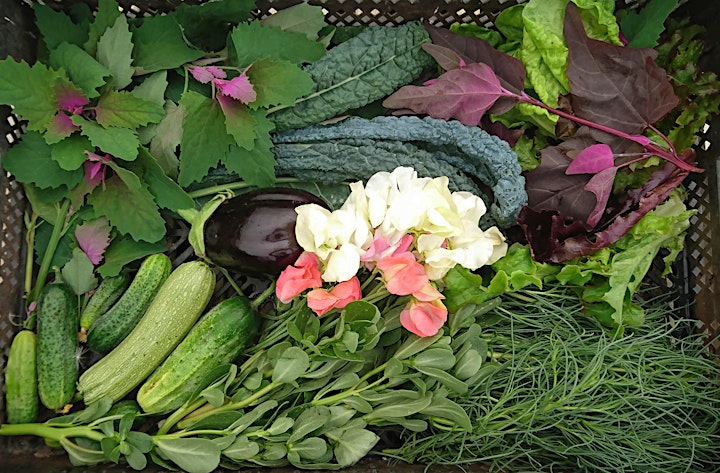 Organiser of An introduction to growing fruit and vegetables
Empire Farm is a 100-acre Soil Association certified organic farm on the edge of the Blackmore Vale, just south of Wincanton in Somerset owned by Sally and Adrian Morgan. We keep poultry, pigs and grow fruit and veg. The farm is the venue of our Farm School where butchery and smallholder courses take place in the Coach House and Walled Garden. Here you can learn how to set up a smallholding, grow vegetables, butcher a pig or lamb or join us for our Whole Hog Weekend.
LEARN BUTCHERY AT EMPIRE FARM
David Coldman organises the butchery courses at Empire Farm. Bookings are made through David's Eventbrite page.
LEARN SMALLHOLDING AT EMPIRE FARM
Sally Morgan organises the gardening and smallholder courses at Empire Farm and her courses are booked through her own Eventbrite page. Sally is the author of 'Living on one acre or less', the Climate Change Garden and The Healthy Vegetable Garden and has a  demonstration one-acre field on the farm and a walled garden.
1.0.0.20