Description
Are we on the verge of data-driven events?
Join our team of experts on Tuesday 31st July to find out how the latest digital innovations in smart wearable event technology are transforming our industry.
Klik, by Pixmob, is re-inventing the way we interact with its smart LED wearables, transforming the event experience for attendees and providing event owners with powerful data collection capabilities. This is the first opportunity that UK event planners have had to see and experience klik since our partnership announcement in May.
The Crystal team and guest speaker from interactive smart wearables company, klik, will consider the increasing importance of event data and its role in creating immersive event experiences for attendees. They will explain how the klik engagement platform helps event organisers better plan, engage and measure to improve and personalise events, continue the cycle of engagement and calculate ROI.
Sharon Poole, Director at Athena Meetings, will also join us to discuss her recent experiences of klik and how she used the engagement platform to transform this year's UK Oncology Forum, an annual event Sharon's company has been organising for over 10 years.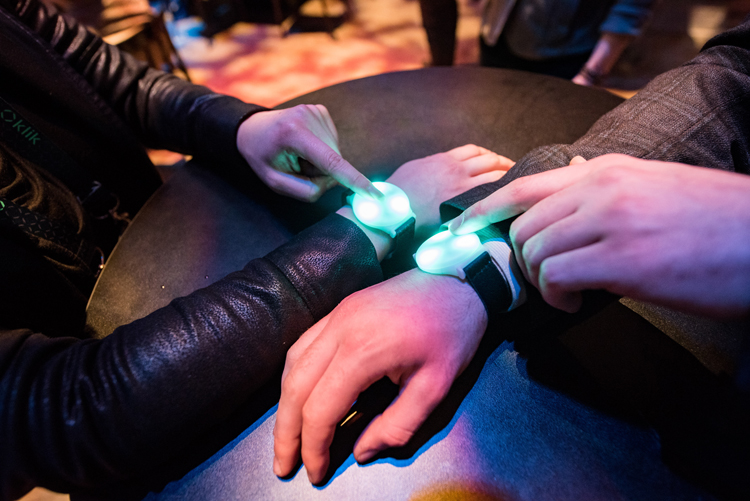 Data collection and location intelligence
The team will consider the impact deeper levels of insight will have on event managers and how they can make the most of the rich data that can be collected through klik's powerful engagement platform. We will focus on how data is captured and how to integrate it, analyse it and interpret it to drive performance. Attendees will also have the opportunity to experience klik first hand during the afternoon.
Event details:
• Date: Tuesday 31st July 2018
• Time: 2.45pm to 4.30pm with time for drinks and networking following the presentations.
• Location: etc.venues Fenchurch Street, 8 Fenchurch Place, London EC3M 4PB

The event is free to attend but registration is required.
We look forward to seeing you there!