An Introduction to Mindfulness with World-Renowned Teachers Dr Joel & Miche...
Location
All Saints Church
The Drive (at junction of Eaton Road)
Hove
BN3 3QE
United Kingdom
Description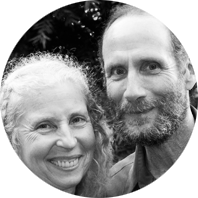 This is a rare opportunity to learn mindfulness from two of the world's leading mindfulness teachers, Dr Joel & Michelle Levey.
In this experiential workshop the Leveys will introduce you to a range of practices to bring greater awareness, ease and joy into your day-to-day living. Experience how mindfulness grows your capacity to be fully present in any situation so you can see more clearly your perceptions, thoughts and feelings. Become aware of others people's worlds and act with more compassion and insight. Rather than feeling overwhelmed by the stress and turbulence of today's complex and fast-paced world, learn how to live, work and relate with a greater sense of spaciousness and flow and live your life 'on purpose'.
"Joel and Michelle Levey are presently engaged in work that has great prospects for bringing the inner sciences of human development and transformation to a very wide section of people."
His Holiness, the Dalai Lama
The Leveys have brought mindfulness to the heart of business, medicine, education, politics, sports and military arenas. They have acted as advisors to teams and leaders of over 200 organisations across the globe including: NASA, Google, Stanford Research Institute, The Clinton Global Initiative, Intel, local and national healthcare organisations, and most recently the Houses of Parliament in UK. The Leveys serve on the Board of Advisors for the International Campaign for Compassionate Cities, The Art Monastery Project and The International Working Group on Compassionate Organisations. They also serve as clinical faculty of the University of Minnesota Medical School at the Center for Spirituality and Healing and are adjunct faculty for the Institute of Spirituality and Health at University of Texas Medical Center. Their books have been published in 10 languages and include: Luminous Mind: Meditation and Mind Fitness; The Fine Arts of Relaxation, Concentration, and Meditation: Ancient Skills for Modern Minds. Their latest book: Living in Balance, Thriving in a Complex World, was published in the UK in September.
Other Testimonials for Dr Joel and Michele Levey
"Joel and Michelle Levey have skillfully woven together contemporary insights into the value and need for mindfulness and mind-fitness training with a large number of evocative suggestions for practice. Joel and Michelle clearly have a great deal of experience teaching a wide range of different settings and this is reflected in the precision and vividness of their instructions. There is strength in the simplicity of their explanation of the value of these mindfulness and mind-fitness disciplines and their clear instructions for how to practice."
— Jon Kabat-Zinn,Professor of Medicine Emeritus& Founding Director The Stress Reduction Clinic and the Center for Mindfulness in Medicine, Health Care, and Society at the University of Massachusetts Medical School, Author of many books on Mindfulness
"The Leveys stand beside Steven Covey as pioneering leaders for balancing inner and inner growth and outer productivity."
— Kent Peterson M.D., Former MD for President Carter, President of Occupational Health Strategies, Former President of American College of Occupational and Environmental Medicine, Former V.P. American College of Preventive Medicine
Endorsements for Joel & Michelle Levey's latest book: Living in Balance, Thriving in a Complex World, published Sepetmber 2014 in UK
"This book, like its luminous authors, brings refreshment to mind and heart. It open us to our inner wisdom, and brings us tools, visions and whispered counsel that restore the blessed balance we deserve."
Joanna Macy, Ph.D., Author, Active Hope: How to Face the Mess We're in without Going Crazy
"Today more than ever modern society makes demands on an individual for which evolution has not prepared us. Living in Balance gives each of us tools that not only allow us to navigate through a complex world but allow us to thrive. By gaining insights into ourselves and learning techniques that fundamentally allow one to rewire their brain, Joel and Michelle have given us a wonderful gift...the gift of transcendence."
James R. Doty, M.D., Founder and Director of Stanford's Centre for Compassion and Altruism Research and Education (CCARE), part of the Stanford Institute of Neuro-Innovation and Translation Neurosciences and Clinical Professor of Neurosurgery at Stanford University
FAQs
Are there ID requirements or an age limit to enter the event?
Please bring proof of ID if you have bought a concessionary ticket. Minimum age for attendance at either event is 14 years of age.
What are my transport/parking options getting to the event?
There is no car park. On street meter parking is available in neighbouring streets. Regular bus services run near to the church.
Do I have to bring my printed ticket to the event?
Yes