Description
Are you a sports or massage therapist looking to widen your clinical skills by introducing myofascial release as a service? Maybe you want a bit of a refresher surrounding the topic? If you answered yes to either of those then this course is most definitely for you!
'Myo' meaning muscle and 'fascia' meaning band is a connective tissue made of elastin and collagen fibers. The elastin and collagen fibers allows the connective tissue to be very tough but still have some level of flexibility. Fascia acts as a protective cover surrounding every single tissue, tendon, muscle, bone ligament and organ found within the body. Although fascia has some degree of flexibility, it is not as elastic as other soft tissues i.e. muscle found within the body. Physical trauma or poor posture can damage the fascia resulting in scarring and hardening of the fibers causing the structures to become out of alignment and restriction to increase. This damage and restriction in movement can lead to increased pain, soft tissue tension or stiffness and loss of range of movement.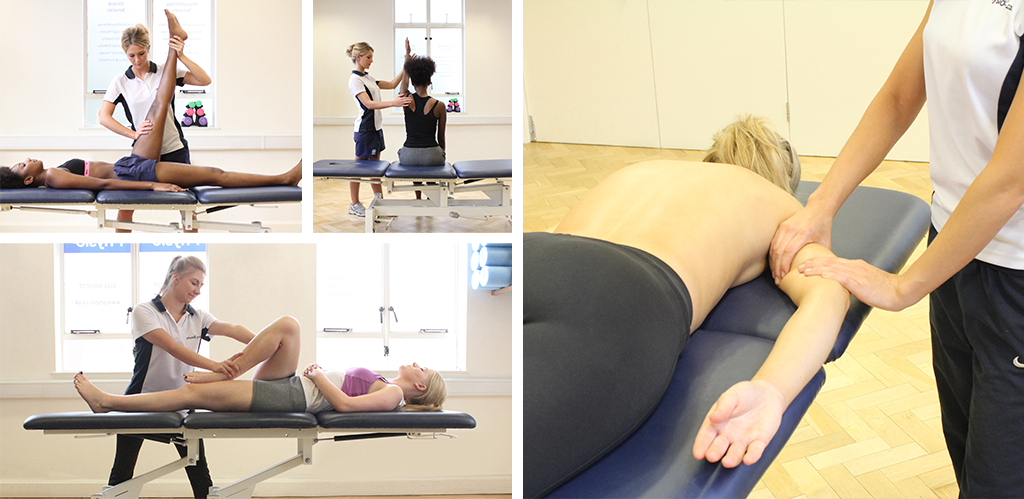 Myofascial release therapy promotes the breakdown of scar tissue and increase in flexibility of the fascia. The therapist will slowly pull and stretch the network of fascia with little or no use of any oils. The therapist will usually locate the areas with a glue like texture which indicates a fascial restriction, apply pressure using flat hands and slowly move with the fascia through every fascial restriction.
Massage.physio.co.uk are running a workshop for all sports and massage therapists to help increase their knowledge and practical skills surrounding myofascial release. The workshop will focus on the structures that make up fascia, causes of damage and practical skills needed to perform myofascial release.
The 'Introduction to Myofascial Release' workshop will begin with a detailed presentation on the research and any past studies involving the structure or anatomy of fascia as well as myofascial release itself. There will then be a practical element to the workshop where you will be shown the specific techniques used within myofascial release and then have the opportunity of practicing this yourself.
The itinerary for the day is as follows:
10.00 - 10.30 - Induction / Arrival
10.30 – 12.00 - Theory and Practical Workshops: Myofascial Release Techniques
12.00 - 12.30 – Lunch
12.30 - 14.00 – Practical & Case Studies: Myofascial Release
14.00 – 15.00 - Case Studies, Evidence and Recent research
Please note this workshop is CPD only and therefore will not achieve a qualification to practice following your attendance. You should always check your scope to practice and insurance when learning new skills.
The course will be held at our St John Street clinic, M3 4DN. It will start at 10am and finish at 3pm. Lunch will be provided.
All tickets purchased for this course will be non-refundable