Description
Are you looking to improve your practical skills when performing spinal mobilisations? Or do you even want a bit of a refresher to ensure you are all up to date with the newest techniques? If so, this course is definitely for you!
The spine is made up of 24 vertebrae (7 cervical spine vertebrae, 12 thoracic spine vertebrae and 5 lumbar spine vertebrae) the sacrum and the coccyx in an adult. The spine is one of the most stable structures within the human body and is used to support and hold our upper trunk as well as to protect the spinal cord. The spine has 2 main muscle groups that surround it called the extensors and flexors which allow us to stand up, lift, bend and flex the back. When damage occurs to the spine itself or the muscles surrounding it due to injury, trauma or surgery, this can pull the pine out of alignment or increase stiffness between each vertebrae causing loss of range of movement.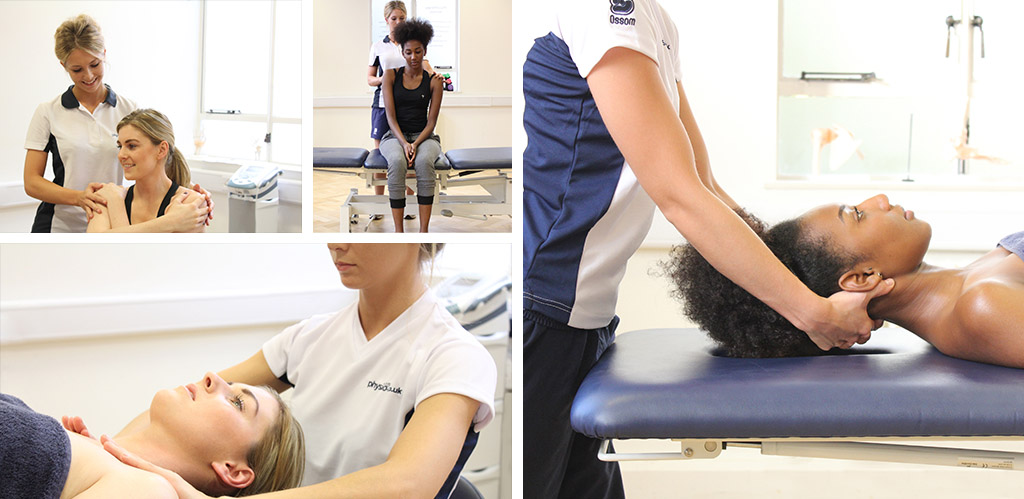 Spinal mobilisations are used to create a somewhat therapeutic effect. They involve applying a gentle but rhythmic pressure directly on top of the spine (spinous processes) or slightly to the side of the spine (transverse processes) in order to create a gentle movement between the vertebrae. This encourages range of movement to improve between the joints to therefore reduce built up stiffness and/or tension.
Here at Massage.physio.co.uk our highly experienced therapists are running a 1 day workshop concentrating on spinal mobilisations. The therapist's running the workshop will focus on each section of the spine and demonstrate the specific techniques used to perform effective spinal mobilisations.
The 'Introduction to Spinal Mobilisations' workshop will begin with a detailed presentation on the past studies, and research behind spinal mobilisations and the cautions and contraindications that have the potential to affect or prevent this form of treatment. Spinal mobilisations for each section of the spine will be discussed and demonstrated throughout the day and will then be followed with a practical element where you will be able to test your spinal mobilisation skills under supervision of our highly trained physiotherapists.
The itinerary for the day is as follows:
10.00 - 10.30 - Induction / Arrival
10.30 – 12.00 - Theory and Practical Workshops: Basic Spinal Mobilisations
12.00 - 12.30 – Lunch
12.30 - 14.00 – Practical & Case Studies: Basic Spinal Mobilisations
14.00 – 15.00 - Case Studies, Evidence and Recent research
Please note this workshop is CPD only and therefore will not achieve a qualification to practice following your attendance. You should always check your scope to practice and insurance when learning new skills.
The course will be held at our St John Street clinic, M3 4DN. It will start at 10am and finish at 3pm. Lunch will be provided.
All tickets purchased for this course will be non-refundable