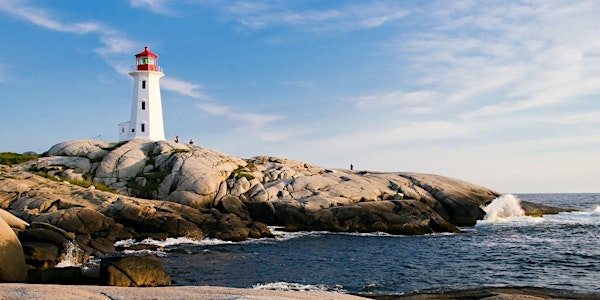 An Introduction to Theory & Practice of CFT in Ireland (May 2022)
Location
Athlone Springs Hotel
Monksland
Athlone
Ireland
This is a three day workshop that will be held in Ireland, running 25th - 27th May 2022.
About this event
Timings and Registration
‍This workshop will be 20 hours towards your CPD, and you will receive a certificate of attendance shortly after the workshop. Handouts will be emailed in advance for printing and bring your own copy to the workshop. There will be a formal registration sign-in sheet at the venue, please could you sign in on each day of the workshop.
Day 1: 10.00am – 5.00pm (Registration from 9.45am)
Day 2: 9.30am – 4.30pm (Registration from 9.15am)
Day 3: 9.30am – 4.30pm (Registration from 9.15am)
Ticket Prices
Early Bird: £410.00 – ends 31.03.2022
Student: £345.00
Standard: 475.00
For those in difficult financial circumstances, who may struggle to afford this price, please contact hello@compassionatemind.co.uk
Venue Details:
Athlone Springs Hotel, R362, Monksland, Athlone, Co. Roscommon, N37 F9T3, Ireland
Compassion focused therapy is rooted in an evolutionary model of human psychology. Participants on the course will be introduced to the difficulties that the human brain encounters because of its evolutionary history and the way in which old motivation and emotional systems interact with newly evolved cognitive competencies and intelligences. For example, humans are the only species that self-monitor in a particular way and while this has advantages, it is also is a source for a lot of shame, anxiety and depression.
Participants will also be introduced to the three affect regulation systems linked to threat awareness and coping, reward and resource seeking, and contentment and soothing -- and how they form complex patterns within the mind. Participants will learn how early life experiences can shape the organisation of our emotions increasing our dispositions towards threat based emotions that underpin a lot of mental health difficulties.
Additional Information
In the introduction a particular focus will be on a trans-diagnostic problem that sits underneath many mental health problems which is shame and high levels of self-criticism. Shame and self-criticism can accentuate and maintain difficulties and can complicate and undermine therapeutic efforts. These individuals often come from abusive/bullying, neglectful and/or demanding/critical backgrounds, and have difficulties in regulating emotions through affiliative and soothing systems. Compassion Focused Therapy and Compassionate Mind Training were developed with, and for, people from such backgrounds to address chronic problems associated with shame and self-criticism.
This workshop will help participants bring an evolutionary framework to the conceptualisation of mental health problems and their alleviation. This workshop draws on new research on the nature of different types of positive affect (activating verses soothing). Using these insights with an evolutionary and attachment focus the workshop explores the components of self-compassion and how the application for self-compassion can facilitate and promote well-being. The fears, blocks and resistances to self-compassion will be explored. The workshop covers the following materials:
*Introduction to the evolutionary model of human psychology and vulnerability to mental health difficulties
*Understanding an evolutionary approach to affect regulation and affect dysregulation
*The role of attachment and early secure base and safe haven for development and compassion cultivation
*The nature of the two psychologies compassion with a 12 constituent elements and their link to the care- giving and receiving motivational systems
*Compassion as flow: compassion to others, been open to compassion from others and self-compassion
*Practices that stimulate compassionate mental states and build a sense of the compassionate self-identity
*How to use compassionate mental states and the sense a grounded compassionate self to address problems such as self-criticism and shame
*Therapy as creating different patterns in the mind conducive to well-being
Workshop Leaders
Dr. Katie Baird is a practising compassion focused therapist, and the founder of the Irish Centre for Compassion Focused Therapy (ICCFT). Katie is a counselling psychologist who trained in the U.S. and worked in community mental health there before moving to Ireland, where she has worked in academic and mental health settings. Katie has spent the last 9 years of her career learning about and applying CFT and the science of compassion in her work with individuals and groups. In addition to her therapy practice, Katie is a committee member and former chair of Compassionate Mind Ireland, working alongside colleagues and the Compassionate Mind Foundation to make CFT training more accessible on the island of Ireland.
Katie is a Chartered Psychologist with the Psychological Society of Ireland (PSI) and a member of the PSI Division of Psychologists Specialising in Psychotherapy. She is also a full member of the American Psychological Association (APA). She regularly attends CFT trainings and events, and is a member of the CFT and the Body Special Interest Group.
Katie has co-authored peer-reviewed articles on the process and outcomes of CFT, on the relationships among the dimensions of attachment and coping strategies, and on vicarious trauma.
Dr Róisín Joyce is a Clinical Psychologist based in Evidence-Based Therapy Centre, Galway. Since completing her training in 2005, Roisin has worked with adults in a variety of mental health settings. Róisín has completed training and gained experience in a range of therapeutic models including Schema Therapy, Dialectic Behaviour Therapy (DBT) and Eye Movement Desensitisation and Reprocessing Therapy (EMDR), all of which are evidence-based treatments for complex mental health difficulties. For the past 8 years, Róisín has focused on developing her therapeutic skills in Compassion Focused Therapy (CFT) and has attended a range of training events, conferences and specialist CFT supervision. As well as CFT being her main therapeutic model at work, Roisin uses the concepts, tools and techniques to help her in her personal life and finds these skills to be invaluable in managing the challenges of day to day life. Róisín has been a member of Compassionate Mind Ireland (CMI) for the past 3 years and has been chair of this group since March 2021. The aim of CMI is to promote the use of compassion and bring high quality training in Compassion Focused Therapy to therapists in Ireland. Róisín also achieves this goal by providing supervision and mentorship to a number of therapists. Roisin is a Chartered Psychologist with the Psychological Society of Ireland (Ps.S.I) and a member of the Division of Clinical Psychology.