Description
For beginners, trading may appear complex and daunting. Although we agree that trading isn't easy, it is simple as long as you have the knowledge and tools at hand that put you in a place to achieve a higher probability of success. Our aim is to provide you with everything you need in order to gain a complete understanding of how to analyse trading opportunities across forex, stocks and commodities and make profitable trading decisions independently.
WHO IS TREND TRADING FOR?
Anybody who is willing to commit a minimum of 30 minutes per weekday, and up to 2 hours at weekends to properly analyse the markets for potential trading setups.

'Trend Trading' is ideal for someone who works full time, and has limited availability to focus on additional programmes or starting a new business.
WHO IS TREND TRADING
NOT

FOR?
This programme IS NOT for anybody wishing to 'get rich quick' through trading. Our preferred method is referred to as 'trend trading' and is based upon identifying profitable trends across daily, weekly and monthly time frames.

This programme will not teach you day trading strategies, which in our opinion, are of much higher risk, and much more time intensive.
Your Trainer: Zaheer Anwari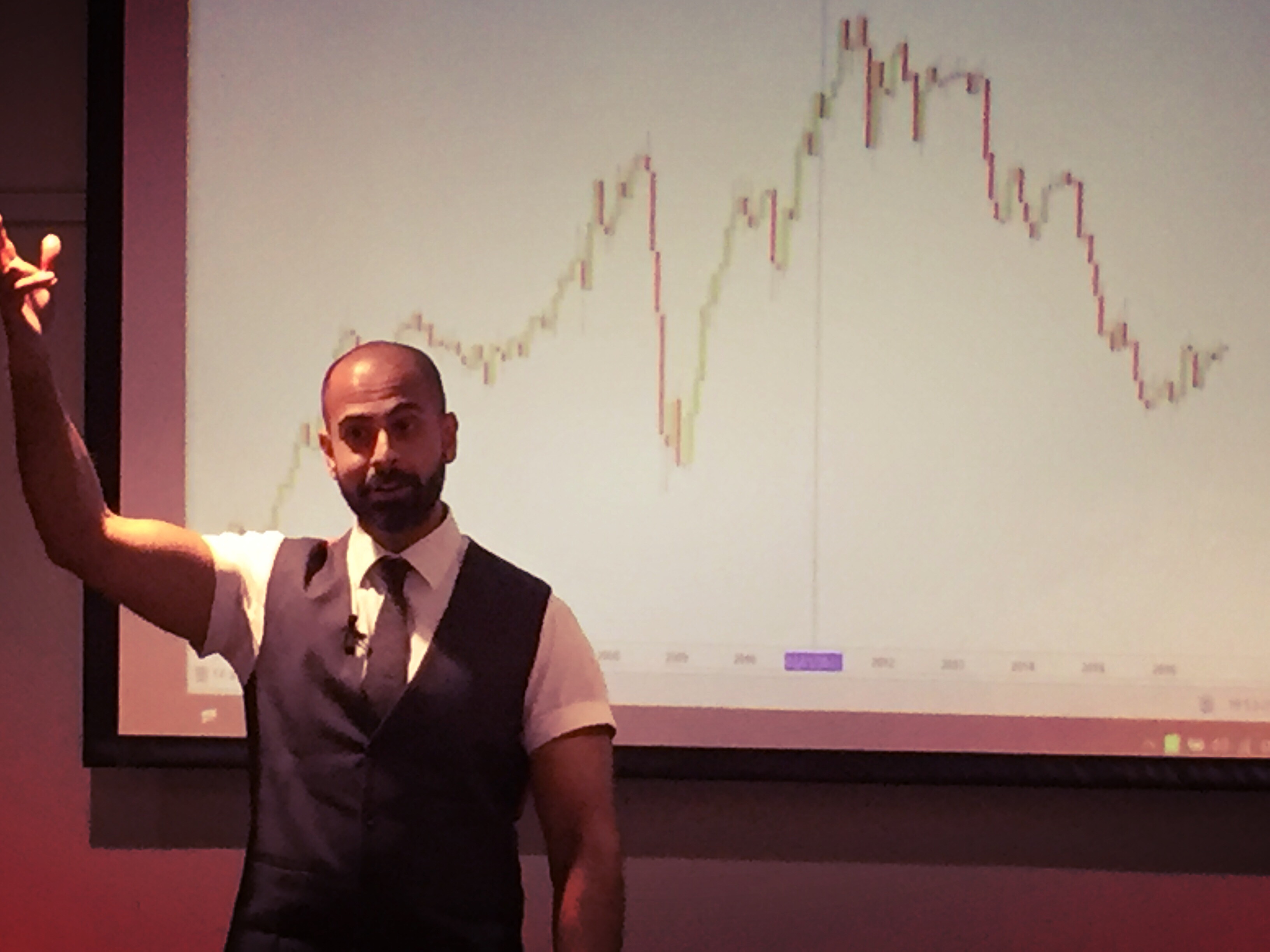 Zaheer is a Full-Time Trend Trader, Public Speaker, FX, UK and US Stocks, Commodities and Huffington Post Contributor.
Zaheer looks for low-risk high-reward long term opportunities in the market. He is also a public speaker, presenter and blogger. In his spare tim, Zaheer has a fascination with reading, travelling, reptiles and fast cars.
He uses a combination of long term trend-trading strategies and shorter-term strategies with an emphasis on multiple large winning trades.

Zaheer has the fortunate position of regularly being invited to speak on the little known approach of trend trading and have done so at:

- The London Forex Show
- The London Investor Show
- London Investment Week
- MoneyShow
- The Traders' Expo
- Round The Clock Trader Live and Online
- The Society Of Technical Analysts
- The International Federation Of Technical Analysts
- Google Campus

Zaheer contributes articles to The Huffington Post to share his experience on the attributes and psychology behind a successful trader. The articles help give an overview of how trading can be a highly effective tool to supplement your current income or to compound your equity.