A free online Support Meeting where those who have Tinnitus can interact with others and discuss their condition with a Tinnitus Expert
About this event
Invizear Online Tinnitus Support Group Meeting
In light of COVID - 19 and the restrictions and limited opportunity for face-to-face support we are delighted to invite you to one of our online Tinnitus Support Meetings.
Being among people with Tinnitus, listening to their experiences and how they have managed to cope, is a great help. Alan Hopkirk, an expert in tinnitus has witnessed this first hand whilst hosting previous various support group meetings, including the BTA Glasgow and West of Scotland Tinnitus Support Group. It is incredible to see the difference it makes to people, especially those who have recently been diagnosed.
What is Tinnitus?
Tinnitus is defined as the experience of sounds with no external source, most commonly ringing or buzzing, but sometimes experienced as a whooshing, clicking or even music. Many people aren't troubled by the sounds they hear. However, for around 10%, the condition has a significant impact on their quality of life which is often linked to stress, anxiety or sometimes depression.
Tinnitus can be an isolating condition, with friends and family struggling to understand how it feels to adapt to the presence of loud or persistent noises. Some people choose to bring a partner or family member to the meetings, which can often help both parties understand more about the condition and the experiences or behaviours it can bring. (An additional family member can either sit with you at your viewing device or indeed register separately to watch/take part on a different device)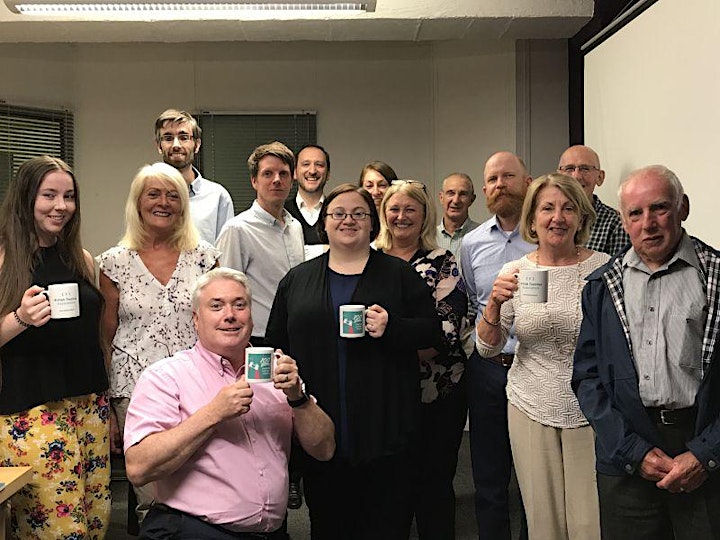 Alan Hopkirk
There is a lot of misinformation out there which can be very damaging to someone experiencing tinnitus. I hope that by working together and offering support and information we can make a positive difference to people struggling with tinnitus and bolster our own tinnitus therapy services.
Alan Hopkirk is an audiologist and an expert in tinnitus. Alan attends conferences and seminars across the globe where he meets with leading researchers in Tinnitus and Hyperacusis. The knowledge that he gains from these events ensures that his treatments are based on the latest research and recommended protocols. In addition, he is able to speak with authority on the subject and offer practical advice. Alan is the organiser and host of THIS 2020 (Tinnitus and Hearing Information Show) and he is quickly becoming a veteran at hosting online support meetings, having taken part in a considerable number throughout the COVID-19 lockdown and whilst ongoing restrictions continue to prevent face-to-face support meetings.
Alan welcomes any questions in advance of any of the meetings and these can be addressed to clear@invizear.com with your name and details of the meeting which you will be attending.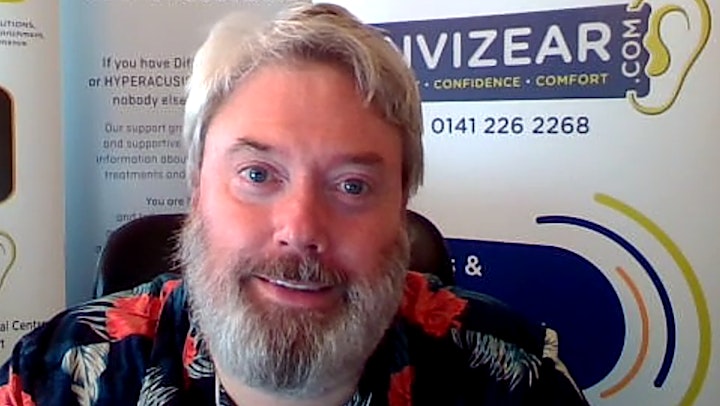 What to Expect
Please don't worry about attending a meeting. They are friendly and welcoming and you can contribute as much or as little as you want. The meetings are organised to help you and we want you to get as much out of them as possible and will be a combination of guided group discussion and short presentations.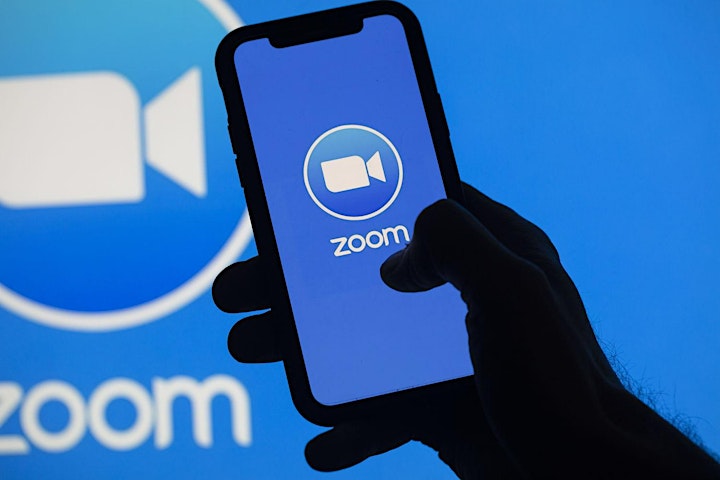 How do I Take Part?
The meeting will be held on Zoom. This is a free online meeting platform which you can access via your phone, iPad, or computer. Register your attendance here on Eventbrite and the meeting link will be on your ticket. You will also receive reminders 48 hours before and on the day of the event. We look forward to seeing you.