Description
Dickensian Christmas Festival & Tour to Rochester– Saturday, 7 December 2019
Join our coach tour as we leave Father Time and London behind to enjoy a day out at the annual Unforgettable Dickensian Christmas Festival in Rochester.
Contact us for more information - citystepsguidedtours@gmail.com or TEXT ONLY to: 07860021262
WHAT YOU'LL EXPERIENCE?
There will be Victorian costumed characters parading through the streets; you too can buy or make your own Dickens costume.
You can join in with the many open air carol concerts.
Or you can visit Rochester Christmas Market to purchse amazing gifts or shop for treats& goodies in the many delightful shops on Rochester's historic high street.
Of course there is the fun fair for children and adults alike to enjoy.
Fake Snow from the trusted machine will add to the atmosphere as will the appearance of Santa Claus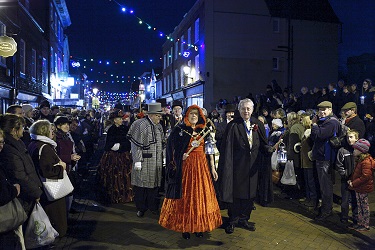 Rochester becomes a feast of Victorian delights
"Packed with shopping stalls, Rochester becomes a feast of Victorian delights. There are lamp-lit parades, carols to be sung, Father Christmas to be met and even a guaranteed snowfall, framed by Rochester's fairytale cathedral and castle. You'll also see some familiar, fabled characters from Dickens' much-loved stories.
Highlights include the Seven Poor Travellers Procession, the Grand Parade, a candlelit procession, the open air carol concert, and street performers.
Rochester's Dickensian Christmas has been held annually since 1988, which is fitting as Medway held such a special place in Charles Dickens' life and work. The writer spent five of his childhood years in Medway from 1817 to 1822. He returned for the last few years of his life, dying at Gads Hill in 1870."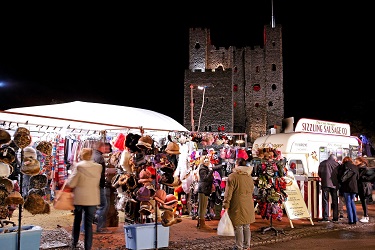 Please Read our Cancellation Policy Carefully:
All sales are non-refundable.
By buying this tour you are accepting our no cancellations policy.
OTHER CITY STEPS GUIDED TOURS LINKS
1. COURSES CURRENTLY RUNNING- FREELANCING FOR EXTRA INCOME IN THE GIG ECONOMY
2. WORKSHOPS -
3. TOURS - Our amazing mini-coach EAST LONDON TOUR
4. EXPERIENCES
Date and Time
Refund Policy