Description
Nick Wills, Multichannel Company Director at Station 10 customer intelligence, will be coming into TechHub Swansea to give a mastercalss in analytics and making the most of data!
The event starts at 5pm on the 12th of October and finishes at 7pm. There will be an hour of talking at 5pm, followed by an hour for Q&A and free food.
Agenda
What is Analytics?

Why is it important to me?

Where should I start?

What questions can I answer?

What tools can I use?
About Nick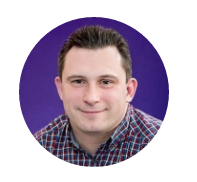 Nick has worked in digital analytics for over 10 years and believes in a customer-focused approach with as many data sources in place as possible to achieve the best results. He has a keen awareness of how to avoid common mistakes and maximise the value of data. Aside from his passion for multichannel analysis, Nick also loves judo and teaches it to students of all ages and abilities.
RSVP to secure your place!