Sales Have Ended
Registrations are closed
Thanks for registering for the Ancestor Healing Talk at Sun Kyeong Ibiza - we look forward to seeing you at 7pm on Monday 4th October. Please arrive 10 minutes before so we can start on time.
Sales Have Ended
Registrations are closed
Thanks for registering for the Ancestor Healing Talk at Sun Kyeong Ibiza - we look forward to seeing you at 7pm on Monday 4th October. Please arrive 10 minutes before so we can start on time.
In this in-person event, discover how healing the energy blockages we inherit can change our future.
About this event
What are Inherited Energy Patterns?
Why is it that some emotional and health patterns are so hard to change?
We know that our own experiences can affect our emotional state and our health, but the same is true of the experiences we inherit.
In our energy system emotional patterns, memories and health issues can be imprinted and carried across the generations.
These can often be the hardest patterns to change and are the least understood. They affect our health, relationships and fortune in life profoundly.
The Talk
In this live in person event , Mel talks about what causes inherited energy blockages and how the effects can manifest in our life. She draws on her profound experience as a Qi energy practitioner, helping people to heal and change at the deepest level.
Most importantly Mel will discuss how the transformative Ancestor Healing course can clear these energy patterns, giving us the space to brighten our lives and improve our wellbeing, achieving emotional freedom.
There will be a live Q&A at the end where you can ask your questions.
Don't miss this fascinating talk - Thursday 4 November 7pm
Address - Carrer Rodríguez de Valcárcel 9 (entrance Calle del Mar - look for birds on the windows), Santa Eularia
(NB - This talk is in English)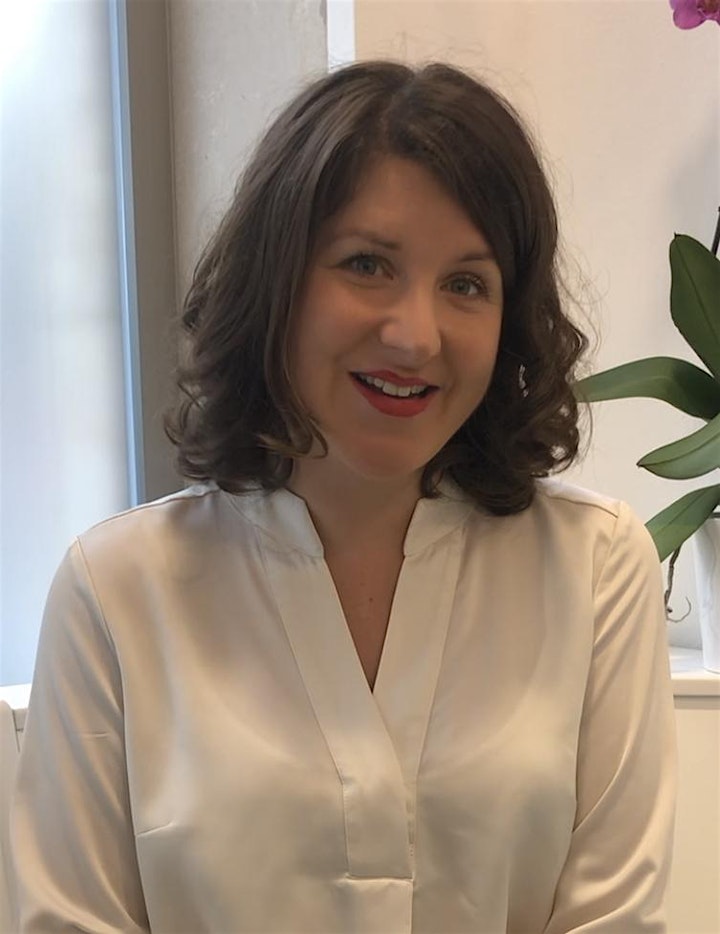 How to Register for the Talk
Click the green Register button and register your free ticket
You'll receive an email with instructions on how to join the live stream.
Make sure you have installed Zoom on your computer or phone in advance of the event. Download here: https://zoom.us/download
About Mel
Mel has been a Qi practitioner with Sun Kyeong for 5 years, helping people to recover their health and happiness and make a deeper spiritual connection in their lives.
She used to be a theatre director in London for 10 years, and after the stress and tensions of work, although she loved it, her health was suffering. She had fatigue and anxiety and tried everything to help, both medical practices and alternative therapies.
When she found the Sun Kyeong method, the treatments, classes and in particular the Ancestor Healing course completely transformed her health and left her happier, with much more energy and a clearer mind. Her anxiety vanished. She left a career she loved and began training to be a Qi practitioner.
After training in London and Korea, she worked in Madrid and now runs the centre in Santa Eularia, Ibiza.
She speaks Spanish and English and is dedicated to helping people find their true path in life, to be the happiest they can be.
About Sun Kyeong
Sun Kyeong is a not-for-profit organization with centres worldwide, whose purpose is to help people regain their health and happiness by connecting to the vibration of Qi and clearing the inherited energy patterns holding them back.
Each Sun Kyeong centre is a place of harmony and positive energy where people can recharge their depleted energy caused by the stresses and strains of modern life.
Sun Kyeong teaches people how to thrive in today's world by connecting to Qi - the universal energy that creates and supports life.
Sun' means people who achieve a beautiful mind. 'Kyeong' means beautiful world. Sun Kyeong is a beautiful world where good-hearted people are living. By making the Sun Kyeong method available globally, our aim is to support a happier and more harmonious way of living.
All human beings are born healthy and happy with an innate, good-hearted, positive and compassionate nature. By connecting to the vibration of Qi, we can regain our health and happiness and support our beautiful nature.
The Sun Kyeong method teaches people that the basis of all health is the free-flow and abundance of Qi through the energy system. Based on traditional korean principles, a unique range of energy treatments, classes and courses are designed to help you achieve optimum physical, emotional and spiritual health.