And the Beat Goes Om: Tantric Trance Dance™- a Tantric-Shamanic Journey
Description
AND THE BEAT GOES OM ॐ: TANTRIC TRANCE DANCE™ -a Tantric-Shamanic Dance Journey
You are invited to join us for this beautiful Transformational Dance Experience!
Dive deep into this powerful process for Awakening - Connect with your Inner Nature, Open your Heart and Touch the Infinite!
"An exceptional evening - everything I wanted and more! You know to experience such presence, inner stillness, sacred connection with other people, in such a short time with strangers here in London is rare to find. The breath - the body - movement - connection - presence - passion and love. I felt it all... Grateful" - Alison
"Fantastic and deeply moving experience. Powerful and blissful dancing expertly guided by Seth. Deeply grateful for the experience!" - Peter
Please watch our video to give you a taste of the experience and so you know what the journey is about: https://www.youtube.com/watch?v=Dddj19xC-b0
This is the Call to Adventure.
Through this transformational dance process, you will be guided into befriending all the aspects of your Being. Your Sexual Nature as man or woman, your Hearts deep longing, and your personal connection to the Great Mystery.
This is a spirituality that includes our sexuality. And this is a really important distinction between this work and other dance practices.
Tantric Trance Dance™ - Moving Meditation and Alchemical Practice
This is a very unique dance experience, a blending of ancient and contemporary transformational tools, including: Bioenergetics, Ecstatic Dance, emotional release (Catharsis), Chakra Journeying, Vipassana Meditation, Latihan ... with the powerful use of a blindfold - all these elements woven together invite you into a deep state of presence, awakening & celebration. Waking up to celebrate the one that you are.
Enter into the life of the Body - Guided by our unique musical soundtracks created specifically for this healing modality. Tantric Trance Dance™ takes participants on the journey within.
This is an active meditation for deeply connecting with your Being. Through the stages, you will begin to strip off layers of muscular armouring, surrendering to the dance of the body, letting go of baggage you may of been carrying for years, and connecting with your Souls calling.
"You are the fusion of Nature and Spirit, the meeting point of Earth & Sky"
The Tantric Trance Dance™ process is a unique opportunity to connect with all the wild energies of your Nature, with your Heart and Spirit.
January 5th, 2019 - 6-8pm (No entry after 6:15, please arrive on time so that we can journey together)
Included in the evening is:
- Ecstatic Dance warm up session
- Blindfolded Tantric Trance Dance™ Ceremony
INVESTMENT: £25 / or £15 Earlybird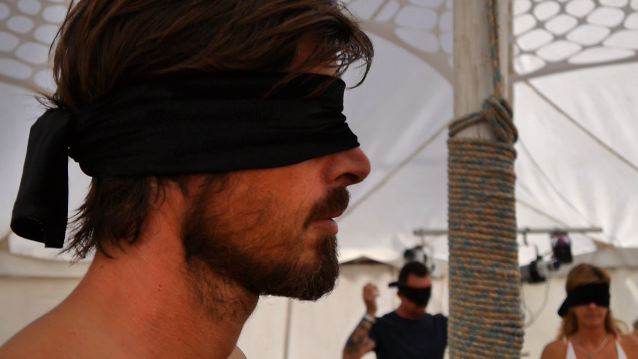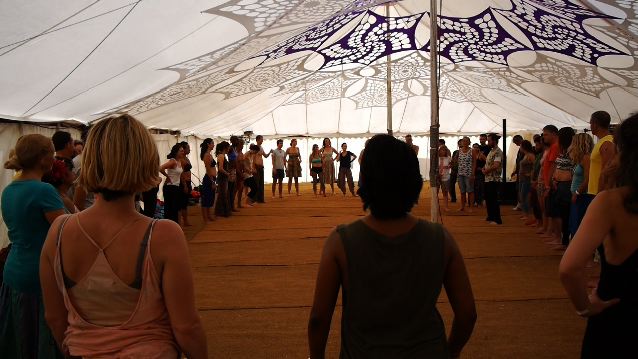 Our new video about the Tantric Trance Dance process: https://www.youtube.com/watch?v=Dddj19xC-b0
Held in a beautiful candlelit space in South London, we come together to dance and breathe ourselves into Presence, being present in our bodies and opening to life. With this blindfolded Tantric Trance Dance™, you are invited to stretch and play at your edges… and maybe just beyond!
Created & facilitated by Seth Newman.
Seth is a certified Art of Being© teacher, graduate of Humanistic Alchemy facilitator training and founder of Bioenergetic Alchemy. He is currently training to be a Body Psychotherapist in London.
Seth is also long term Osho Sannyasin. Growing up in Pune in the early days of the movement between 1979-81. He is one of the first graduates of Jan Day's Living Tantra training and is endorsed by her to teach. He has trained with and assisted Jan for the last 7 years and brings his unique heartfelt approach to this work. His background is in Body-Psychotherapy, Bioenergetics and Authentic Movement. Originally from Canada he is currently living in London where he leads regular events.
Spring Awakening: TANTRIC TRANCE DANCE™ A Tantric-Shamanic Dance Journey
"Between the head and feet of any given person is a billion miles of unexplored wilderness. . . . We dance to shed skins, tear off masks, crack molds, and experience the breakdown – the shattering of borders between body, heart and mind . . ." - Gabrielle Roth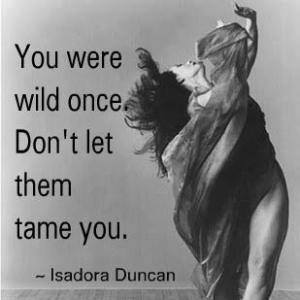 "WE have come to be danced
not the nice invisible, self conscious shuffle
but the matted hair flying, voodoo mama
shaman shakin' ancient bones dance
the strip us from our casings, return our wings
sharpen our claws & tongues dance
the shed dead cells and slip into
the luminous skin of love dance..." -Jewel Mathieson
Feedback from the last Tantric Trance Dance™ event in London:
"It was a very powerful, letting go, ritual experience. Brilliant!"
"I'm really surprised that I could feel so "high" without having to "intoxicate" myself!!! A great night and no hangover!"
"Wonderful experience. A magical journey into yourself, and an opportunity to just enjoy dance with a lovely group of soul dancers at the same time. Every movement body was a blessing. Thank you to Seth Newman to create this fantastic dance, it has helped me lot after a hard week. May Love connect us all. xxx"
"Brilliant! Brilliant! Brilliant!"
"Such a beautiful evening; powerful experience! Feeling blessed."
"That was, excellent, friendly, well lead very different experience.Thank you"
The small print - always read the small print!
Refund policy
1) Before 30 days notice full refund 2) after 30 days notice has expired no refunds, transfers or exchanges are available. This is so that we have adequate time to fill the space. Thank you