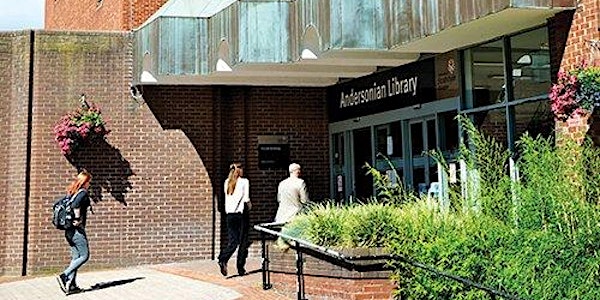 Andersonian Library Tour (University of Strathclyde) - Wednesday
Location
Andersonian Library (access from Cathedral Street, next to Strathclyde Sport building)
101 St James Road
Andersonian Library
G4 0NS
United Kingdom
A tour behind the scenes of the Andersonian Library (University of Strathclyde)
About this event
A tour behind the scenes of the Andersonian Library (University of Strathclyde). The Andersonian Library has its origins in 1796 with John Anderson's collection of books, which we still have in our Archives and Special Collections today.
Since that time we have built up a collection of over one million print volumes and over one million electronic items.
This tour of the Library will show you some of the features of the Library building: the silent and group study areas, including the recently refurbished small group study rooms, the computer suites, the exhibition area, the Education Resources Centre and the Assistive Technologies room.
Meet at the Andersonian Library, Curran Building (access from Cathedral Street, next to the Strathclyde Sport building), just 5 minutes walk from the conference venue in central Glasgow.