Andie Brown and Sharon Gal ; solo & duo Performance
About this event
As a closing event of Brown's first solo exhibition Alucita III (2021), Andie Brown & Sharon Gal will be delivering their long- awaited show ame had to cancel due to the pandemic last year.
Andie Brown & Sharon Gal have been playing together since 2011, performing at Café OTO and other venues in London and at Colour Out Of Space Festival in Brighton. They were also featured on Peak Signal 2 Noise TV. In 2017 they released a CD, Mami Wata, with the French label Wild Silence.
Sharon will be performing her solo and a duo set with Andie.
--------------
Alucita III (2021) (for four oversized wine glasses) @ dai hall
Free ENTRY
01/10 Friday - 08/10 Friday Open 11:00 - 16:30
Andie Brown's Alucita III is the final work of a three-part sound installation for glass and electronics. Each glass is sounded through vibration at its own resonant frequency; the resulting audio signal is processed via a bespoke software patch which controls automation and playback of harmonic content in real-time.
Alucita is a genus of moth with many plumed wings, giving the appearance of long feathers. This piece takes multiple harmonics from each individual glass, fanning the sound like the wing of the Alucita moth.
Sharon Gal is an interdisciplinary artist, performer, vocalist and composer, specialising in free improvisation and participatory, collaborative compositions.
She works with voice, electronics, various instruments, field recordings, found audio & video; exploring presence, listening, embodiment, and the relationship between people, sound and space.
Sharon performs solo and in many collaborations including: David Toop, Steve Beresford, Phil Minton, Charles Hayward, John Butcher, Andie Brown, Yoni Silver, Sue Lynch, Blanca Regina, Anat Ben David and Lina Lapelyte.
Since 2007 she has been directing a series of large group, site specific compositions, inviting musicians and non-musicians to take part.
Past performances include The V&A, Science Museum, ICA, The Whitechapel Gallery, Tate Modern & Tate Britain, MACBA, and Colour out of Space, Borealis, Supernormal, Supersonic and TUSK festivals.
Sharon's music was released by many labels, including five solo albums and various collaborations.
Her new work, Etudes, a collection of text & colour scores, presented as a deck of 78 cards, was supported by Sound and Music' New Voices programme and published in February 2021.
https://www.sharon-gal.com/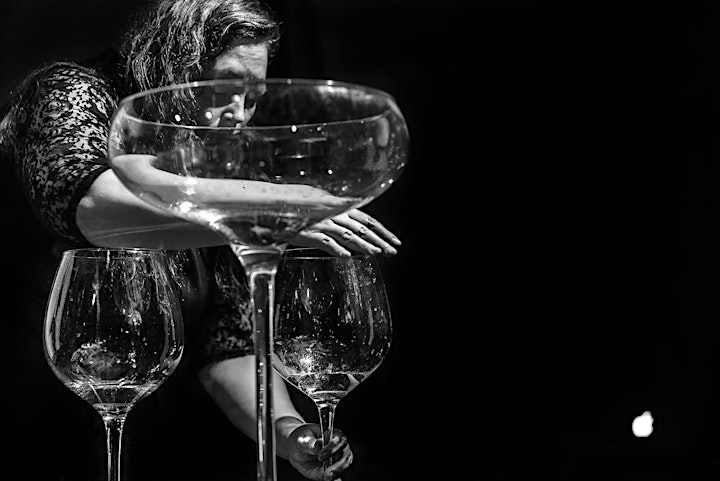 Andie Brown is a musician, artist, maker and researcher who began her music career as a bass player in her teens.
In 2007 Andie began performing and recording as a solo artist under the name These Feathers Have Plumes. Since then, Andie has been experimenting with glass and electronics, creating what she has termed an "augmented glass harp". Andie has performed extensively as a solo artist and has collaborated with a diverse range of artists in ensemble works including at Tate Britain and White Cube Gallery. Andie also performs and records with artist and vocalist Sharon Gal.
Since 2016 Andie has been working with sound installation, which is now the focus of her work. In 2017 she began a practice-based PhD at CeReNeM, University of Huddersfield and in 2019 Andie was one of six recipients of the annual PRSF Oram Awards.
www.andiebrownsound.com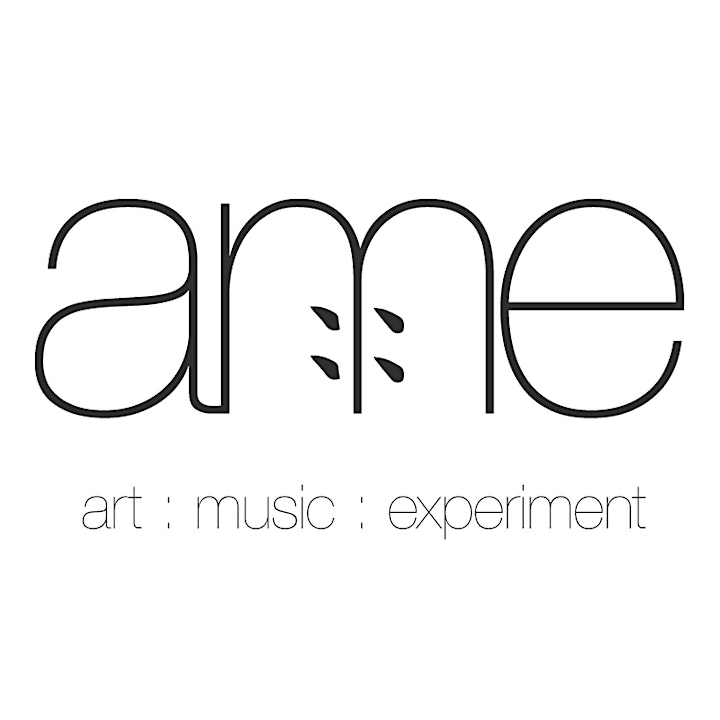 ame (art music experiment) C.I.C is an artist-collective organisation thriving the culture of experimental, underground and contemporary music and art scene in Huddersfield, West Yorkshire. We commission concerts, installations, exhibitions and artist-in-residence programs locally, nationally and internationally.
www.amespace.uk
Organiser of Andie Brown and Sharon Gal: solo & duo performance
AME (Art.Music.Experiment) based in Huddersfield West Yorkshire, is an international creative hub that supports experimental music and art. We commission new work from the most innovative composers and sound artists, providing concerts, installations, educational projects and artists-in-residence programs, working together with local venues and organisations.