Join translator Louise Johnson in conversation with writer and critic, Eleanor Updegraff. In collaboration with Books on the Hill.
About this event
Louise and Eleanor will be discussing Louise's latest translation of Llorenç Villalonga's Andrea Víctrix.
Part socio-political essay, part dystopian fiction, Andrea Víctrix presents a shockingly prescient vision of Palma, Mallorca in 2050. In comparing the anonymous narrator's 'traditional' 1960s values with a future society that has done away with family and gender, Villalonga sets up an intriguing interplay between the narrator and the androgynous Andrea Víctrix, so-called Director of Pleasure, in a powerfully satirical, sometimes ironic exploration of contemporary issues such as gender and sexuality, consumerism, environmental disaster and the politics of big business.
This event is in collaboration with Books on the Hill, St. Albans. You can buy a copy of the book on their website or even pay them a visit in glorious St. Albans and buy it direct from the shop!
https://www.books-on-the-hill.co.uk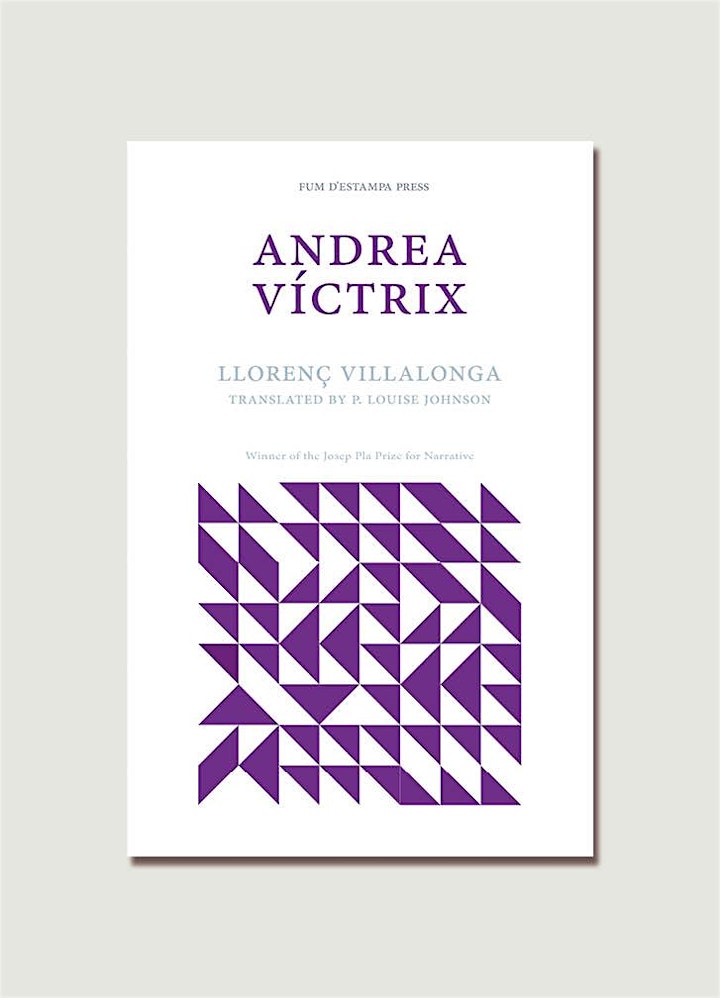 Organiser of Andrea Víctrix: Louise Johnson in conversation with Eleanor Updegraff