How To Academy presents...Andrew Roberts on George III
About this event
Thomas Paine called him the 'cruellest tyrant of this age'; but Andrew Roberts is here with a bold and thrilling new take on the monarch who lost the American colonies and later his mind.
In the 21st century, George III is immortalised every night on stage as the pompous, sinister monarch of the musical Hamilton and is widely thought of the most disastrous rulers this nation has ever had. But was he?
One of most remarkable storytellers joins us with an exhilaratingly original answer. The Sunday Times and New York Times bestselling biographer of Napoleon and Churchill and an internationally celebrated historian, he has lectured everywhere from the White House to Sandhurst, and his opinions are sought out across the gamut of British and American media. Now he returns to How To Academy for a livestream event to present a bravura account of our most notorious monarch.
Forget the tyrannical, decadent layabout of legend, and meet the intelligent, benevolent patron of the natural sciences, opposed to slavery and adored by the nation; a leader whose support for William Pitt was crucial to the battle against Napoleon, and whose loss of the American colonies ended with grace and not with a desire for vengeance. As he said, 'I was the last to consent to the separation; but the separation having been made, and having become inevitable, I have always said, and I say now, that I would be the first to meet the friendship of the United States as an independent power.'
In this talk, Prof Roberts will take us through the life and times of this remarkable and unfairly maligned monarch, including a modern, cutting-edge diagnosis of the King's late madness and a celebration of his unheard virtues.
Don't miss this chance to hear from one of the most distinguished authorities on the exercise of power and a master orator.
Andrew Roberts is a biographer and historian of international renown. His Churchill: Walking with Destiny (2018) was acclaimed as 'undoubtedly the best single-volume life of Churchill ever written' (Sunday Times) and was a major bestseller in UK and USA. Roberts is a Fellow of the Royal Societies of Literature and the Royal Historical Society, and a Trustee of the International Churchill Society. He is currently Visiting Professor at the Department of War Studies at King's College, London, and the Roger and Martha Mertz Visiting Research Fellow at the Hoover Institution at Stanford University.
Jonathan Dimbleby is the author of the highly-acclaimed Second World War histories The Battle of the Atlantic and Destiny in the Desert: The Road to El Alamein, which was followed by his BBC 2 programme Churchill's Desert War. His other books include, Russia: A Journey to the Heart of a Land and Its People, Richard Dimbleby: A Biography, The Palestinians, The Prince of Wales: A Biography and The Last Governor. He was the chairman of BBC Radio 4's weekly Any Questions? programme and presented ITV's flagship weekly political programme, This Week, for over ten years.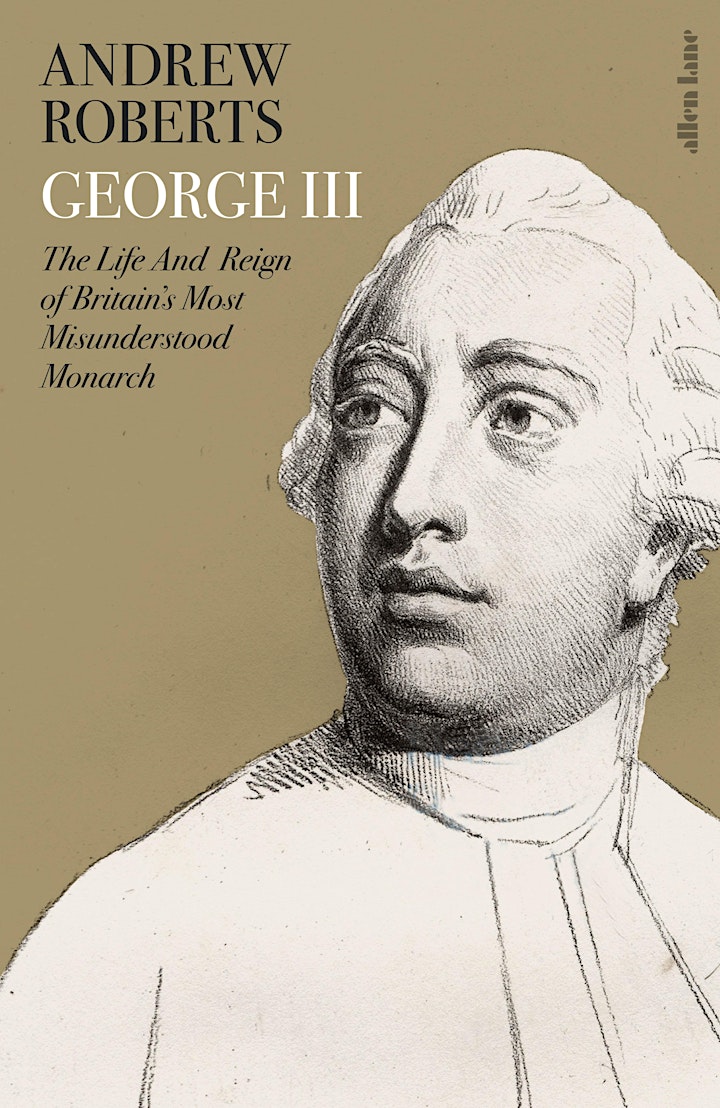 Organizer of Andrew Roberts on George III
How To Academy is an organisation for people who think big. From Nobel laureates to Pulitzer Prize winners, we invite the world's most influential voices to London to share new ideas for changing ourselves, our communities, and the world. 
We host leading artists and thinkers in an unrivalled programme of public talks, debates and conferences – from Yuval Noah Harari to Natalie Portman, Emma Watson to Eric Schmidt.
We help businesses discover transformative new strategies, anticipate the future, and inspire their staff with keynotes and workshops by internationally-acclaimed economists, psychologists, politicians, and thought leaders. 
We offer masterclasses live and online with experts in essential twenty-first century skills, like leadership, public-speaking, decision-making and resilience. And we make books, podcasts and films to share insight and innovation around the world.