Description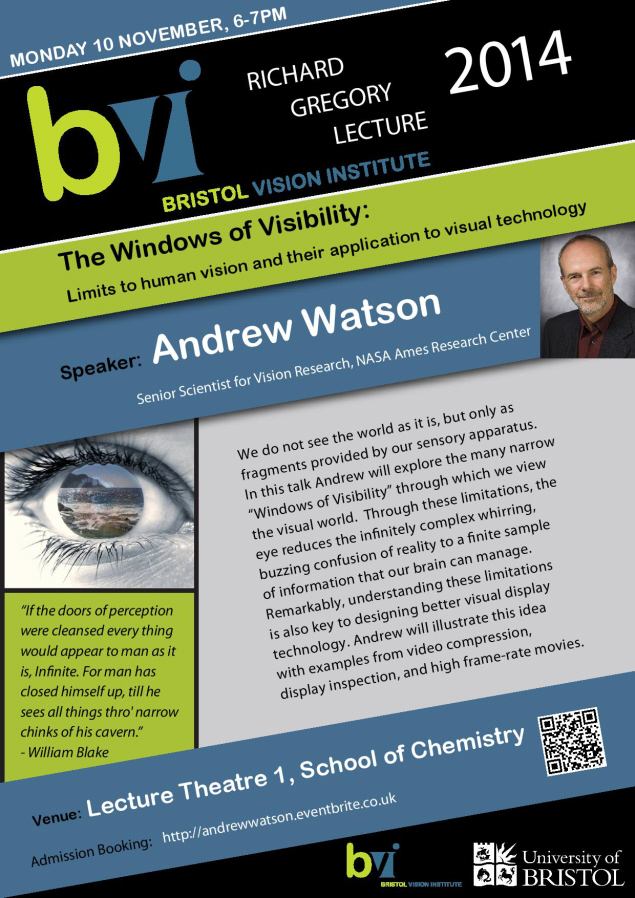 Organiser of Andrew Watson (NASA) Lecture
http://www.bristol.ac.uk/vision-institute/
The University of Bristol is a world leader in Vision Science - Bristol Vision Institute is an interdisciplinary research theme and the heart and home of vision science at the university.
BVI is comprised of around 30 permanent academic staff members and approximately 60 researchers, reaching across a very wide range of disciplines which include Engineering, Experimental Psychology and Biological Sciences.
BVI has close links with University West of England, Cardiff University, University of Bath and the BBC's Research and Development team.