About this Event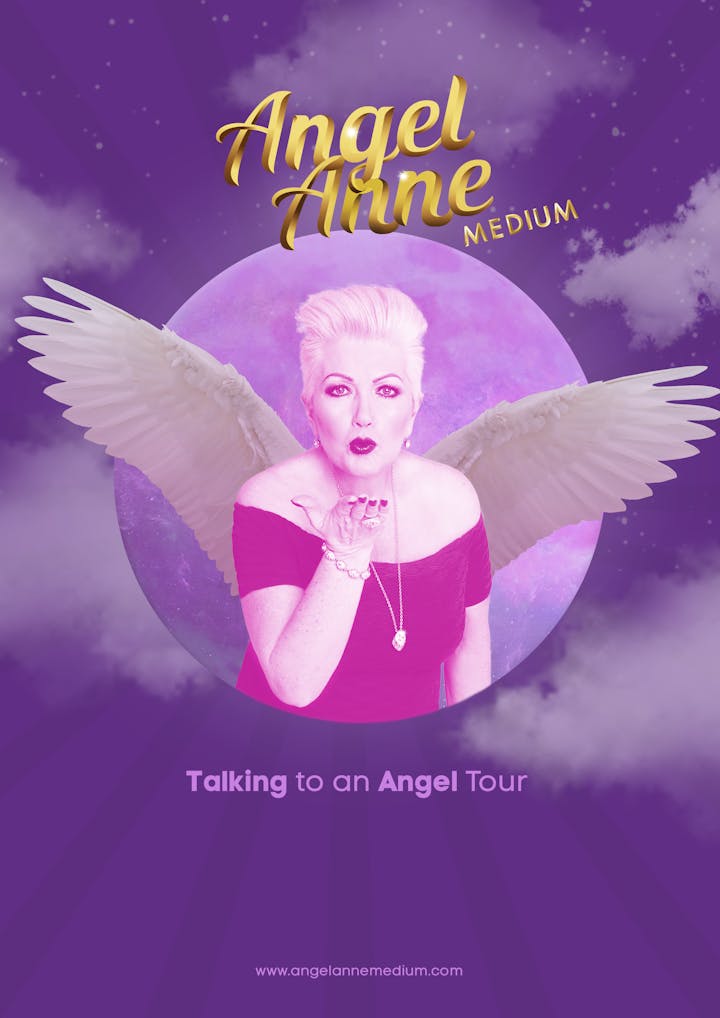 Live shows allow me to demonstrate the unseen world is right here, right now; it enables me to reach more than one person with the proof of life being eternal.
The spirit communicator takes me directly to their loved one and as they communicate with me they take me on a trip down memory lane to prove they are with me, so often I find myself taking on physical characteristics and the personality of the communicator.
Angel Anne is regularly featured in the national press and magazines as well as being a guest on many radio stations in U.K., Ireland, Europe America, Canada and Australia
Angel Anne has appeared on British Television. Angel Anne's work takes her all over the world and her popularity ensures her shows are inevitably a sellout.
Read these great reviews of her shows.
February 2016: Quoted in the British press as a "Rare" no nonsense medium who gives fact after fact.
May 2017: "Anne singles out audience members, seemed uncannily accurate revealing a relative missing fingertip and accurately identifying audience members names as well as family members, her audiences are left feeling happy and emotionally uplifted."
May 2018: "had a fantastic reading from Anne last night at Benefit charity night at the Fort I was first to be chosen and couldn't believe what Anne told me thank you so much"
Sept 2018: "Angel Anne, I just want to say Thank you for my reading. I was so nervous going in, it was so AMAZING to have my Dad and Nan come through. The most important people to me. You said things to me that you would have no idea about. I was shocked and blessed at the same time. My heart needed to hear the things you told me so thank you from the bottom of my heart. I am forever great full for me reading I can't wait for my next one😘"
Facebook – https://www.facebook.com/AngelAnneMedium/?eid=ARD6UKHoZLOLQvAw8-Cu5g72q8CiGemytaUJwyO0SqlmtdGvl90LDqfSypIAyk8JhY7gKLhwXIuVkuUVAngel
Angel Anne Live Events -https://www.facebook.com/pg/AngelAnneMedium/events/?ref=page_internal
Website – https://www.angelannemedium.com/