Angels Investment Show

Wednesday, 11 May 2016 at 10:00

-

Thursday, 12 May 2016 at 17:30 (BST)
Event Details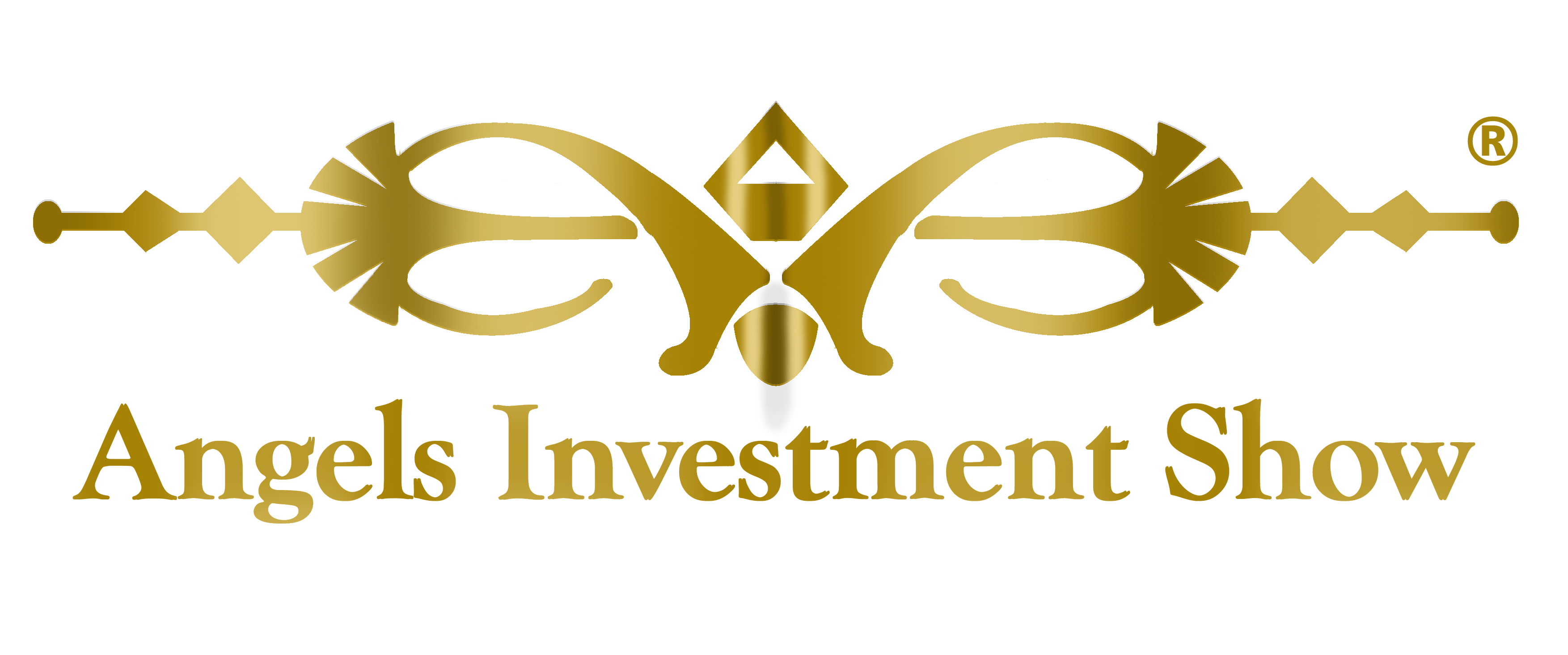 Nominate a friend or family to receive life changing opportunities. Those who receive the most vote from public win the opportunity to appear on TV to receive minimum £500 plus enormous advice & help from Angels, Archangels & Guardian Companies, further investment and worldwide fame & publicity. It is live event at Excel London.
 "No Matter what, even less-advantaged people deserve to have a chance to make their dream come true. Those who do not have connections, money, education or those who are alone, bankrupted, or prisoned; deserve to have a chance and can make their dream come true."
All they need is a right direction. You can make the difference, you have the ultimate role! You can be the judge and introduce someone who you think, deserve to receive this unique & life-time opportunities. Then people around the world can vote & support your nominees. You also can attend the TV show and be on TV! The fact is that you can change the world & lives; back the community, support the society, and make the world a better place! Simply, you will become a celebrity by introducing a less advantaged person who derive a second chance; because you both can be on TV! You will have a worldwide fame! Be known with millions TV audience, as well as with our massive online presence & visibility. You have the ultimate say & role! You can make or break the dreams! You can say who deserve to go on TV to receive this life-time opportunity and who should receive the cash-prize and investment from Angels & Archangels and who not!
TO REGISTER YOUR NOMINEE go to p
age 
"APPLY
"
 and click on the Form "9"
We are proud to be chosen as an official partner of the UK & Europe's biggest business event (The Business Show) in Excel London. It is the most popular & feature exhibition stand on both days of the show. Whether you are looking for INVESTMENT or you wish to provide investment; or you are looking for BUSINESS ADVICE, CONNECTION and PARTNER or you wish to SELL OR PROMOTE YOUR PRODUCTS OR SERVICES, you can achieve all of that by visiting our stands. Reserve here for FREE; http://free-visit-the-business-show.eventbrite.co.uk 
 --------------------------------------------------------------------------
Moreover, you can SELL or advertise to over 6,000 people who visit our stand alone. You can have an exclusive area, your staff and banners in "Angels Investment Show" & stand 2742; one of the busiest stands. Additionally, you can buy the data-base (email, phone number etc.) of the 6000 attendees for as little as £150. BOOK HERE; https://exhibiting-uks-bigges-business-show.eventbrite.co.uk 
We will be running our own Funding sessions at the show. Spaces on these sessions are limited so please register now to guarantee your place.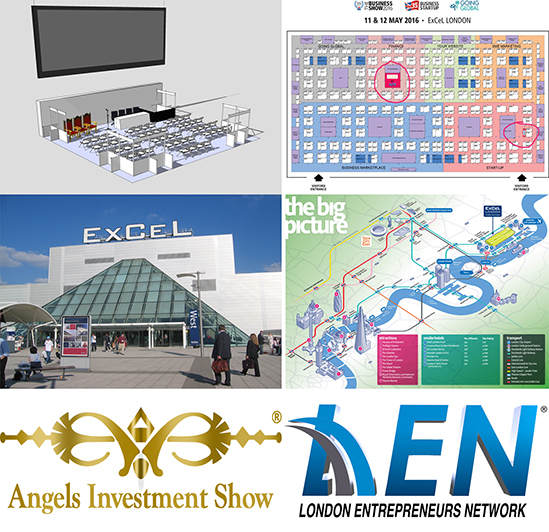 I would like to invite you to join ANGELS INVESTMENT SHOW at The Business Show, this is the largest business event in Europe and is set to have its biggest year ever, join us on 11th & 12th May at ExCeL, London for a truly unmissable show.
With 250 free seminars, 170 masterclasses, 7 interactive features, 18 educational theatres, 350 leading exhibitors, 25,000 businesses to network with and 5 sister events, Europe has never seen a business event quite like The Business Show. If you're looking to EXHIBIT, start, grow or improve your business register for complimentary tickets HERE.
Tickets will give you access to some of the country's leading experts who will instil the attitude, approach and expertise necessary to achieve a remarkable level of success.
Hilary Devey - Dragons' Den star and founder of £100m logistics company, Pall-Ex
Raja Saggi - Head of Marketing at Google - How to improve your digital marketing
Lynn Sutton - Client Partner at Facebook - helping businesses make the most of eCommerce platforms
Matt Lumb - CEO of Tangle Teezer - Overseeing rapid global expansion with a small team

Brad Burton

- The UK's No1 motivational speaker
Rachael Flanagan - who went from a mop to millions with her own multi-million pound cleaning service
Christian Lane - CEO of emerging multi-million pound tech company Smarter
James Ketchell - the serial adventurer will apply his experience in survival and persistence to business
and many more speakers will share how they have taken a regular company from obscurity to massive success, check out the full speaker line-up of over 250 seminars.
Google will be providing free digital workshops at their Digital Garage, teaching you how to improve your online presence, ways to gain new customers online and helping you improve your digital skills. Reserve your place at Google's Digital Garage now to receive free digital training from the world's most influential business.
To find out more about the show, what will be happening, and how it could benefit your business visitwww.thebusinessshow.co.uk
If you're looking to EXHIBIT, start, grow or improve your business register for complimentary ticketsHERE.
If you sell products or services to other businesses then I recommend exhibiting.  I'm keen to help you as one of our members in as many ways as possible, and one important part of that is assisting you to help you grow your client base. I have negotiated a special discounted rate on a limited amount of stands exclusively for our members so you will need to act quickly if you're interested. Just state code LEN to be eligible for the offer.
 This is a marketing opportunity like no other where you can pick up more hot leads in an hour than you would in a week spent in the office as you meet thousands of potential buyers over the two days.
Please contact The Business Show on 0117 929 6083 or  daniel.rogers@prysmgroup.co.uk for full details. If you are interested in registering for a free ticket please reserve here: http://www.meetup.com/LondonEntrepreneursNetwork 
This huge event is a must for anyone planning on starting a business and those who have just entered the world of business. As a visitor to the show you'll be able to network with more than 25,000 visitors, 250 seminars and 350 exhibitors, take part in interactive workshops, speed networking, business connections and get your business off the ground and growing.
So take advantage of a day jam-packed with unparalleled advice on how to build a successful business and book your FREE ticket by clicking on the following link & going through the process: www.thebusinessshow.co.uk
We hope to see you at London Excel on 11th & 12th May. Don't forget to come and say hello to us on"Angels Investment Show" stand & 2742 stand.
London Entrepreneurs Network Limited (08680589) 
Raising money is not a problem. Just fair valuation & proof that people want your products or service. Get in touch.

Discover The Number 1 Business Hub and Top UK mentors: http://www.rockstarhubs.com/len/
Discover 15% off of The World Premium Printing company's products: http://bit.ly/1EUdGzo
Watch our last "Dragons Investment Event": http://youtu.be/EOGP87o9384 

Our websites:http://londonentrepreneursnetwork.com
www.meetup.com/LondonEntrepreneursNetwork
Facebook Page,         Facebook Group , Twitter , LinkedIn
Contact: 07591020664, Admin@LondonEntrepreneursNetwork.com
When & Where

Excel London

E16 1XL London
United Kingdom


Wednesday, 11 May 2016 at 10:00

-

Thursday, 12 May 2016 at 17:30 (BST)
Add to my calendar
Organiser

Values
Everyone who is a member of our website - with 100% profile completion - will owns & receive one formal stock share of the website/company to sell  or keep.
We believe, it is unfair that people - who open an account in websites like Facebook or LinkedIn - do not receive a formal ownership, money or stock share of those website/companies. Because its people who make those websites truly useful, valuable, by opening accounts & placing their valuable information in those websites. Therefore we believe members too, should truly own those website;  not only the founders or shareholders. That is why we give you one formal stock share of the website/company to sell or keep - if your profile is 100% completed. So make sure to  open an account & make it 100% complete, since this  website is going to be the next big thing!
------------------------------------------------
Vision
"No matter their background, education or financial position, their gender or the connections they may or may not have those unsung heroes of the business world, the great idea thinkers, the entrepreneurs with grand aspirations and an empty bank account deserve their chance, their shot at success." Reza.S.
 ------------------------------------------------
Mission
Celebrating our entrepreneurs, helping the great idea thinkers and dreamers, supporting small business owners with big aspirations and inspired start-ups. Giving the next Branson, Gates or Steve Jobs the start they needed to bring something really special to the world!
 ------------------------------------------------
Aims
Firstly; becoming the biggest & the main network & platform, for all businesses worldwide; to communicate , network and promote their products or services for FREE.
Secondly; organising the biggest Business Show  worldwide, here in London, where exhibition is FREE or as little as £50; and cost NOT in £1000s; so every single person , startup or company can flourish, have a chance to start & expand at no cost or minimum cost.  Think more on our Mission & Vision above. 
Thirdly; organising  Angels Investment Show® the revolutionary, life changing organisation & television series – an extravaganza of small business/start-up pitching, angel investment, fly-on-the-wall business development, audience participation and charitable donations to warm the hearts of all those watching. The aim: to prove that people do not need to be defined by the money, connections and education they have amassed; that success can be possible for those less advantaged in our society who have great aspirations and great ideas; that you can make a difference, see your dream come true, or change the world with the right support behind you. We would love you to join, participate or sponsor.
------------------------------------------
About Us
If you join our underdevelopment website now; you, your services or your offers, will be most known & seen; because all the other members who we add, will check your profile & offers! Make sure to join now to get most opportunities; https://londonentrepreneursnetwork.com . 
We built what you ask for; what no one else have built; FREE features to:
Know what other members EARN, do or what they are looking for!

Messaging other members for FREE.

And many more great features; so register for FREE now HERE.
With over 30,000 members - "London Entrepreneurs Network®" is the ultimate networking and learning opportunity for entrepreneurs and business owners in and around London & the UK. The group has been active since 2008.
Participatation with us; https://youtu.be/bwsQ1bVzjsM

  
Why sponsoring us; 
https://youtu.be/kXQ-A-weMmM
 & 
https://youtu.be/apPuvN0DkrU
Our objective is to help the following groups:
anyone considering starting a business (pre startups);
anyone interested in building a business (startups);
anyone looking to scale a business;
anyone seeking funding (Angel, Venture Capital);
anyone interested in networking,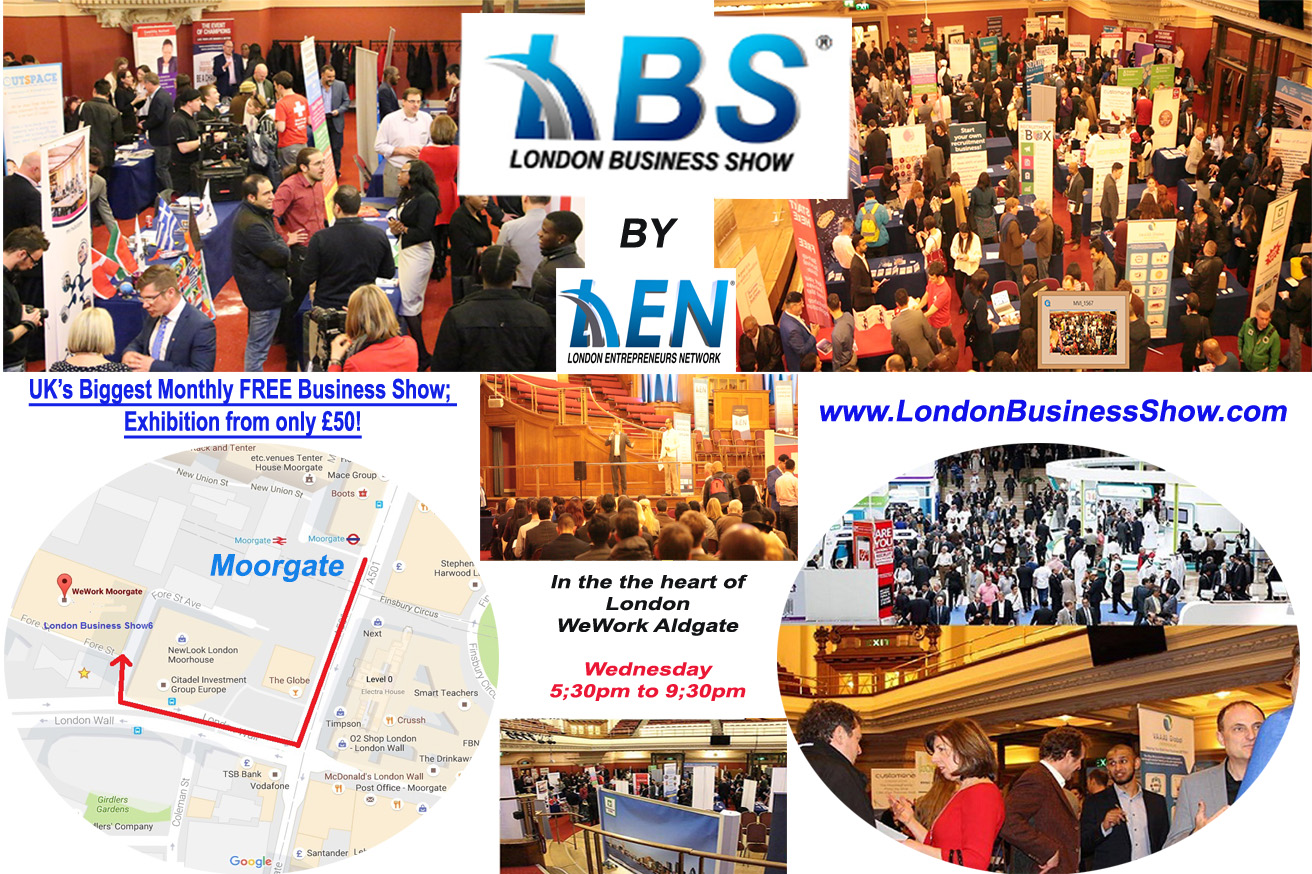 To meet business professionals, investors and like-minded entrepreneurs, exchange knowledge and build successful new business partnerships. We cover all business sectors, so you will definitely make valuable new contacts!
At our networking events we give our members a 30 seconds elevator pitch to introduce themselves and their business (for up to 10 individuals). If you have a product or services to offer to a wide range of people/our members and wish to speak at our events (regarding your businesses), please contact us.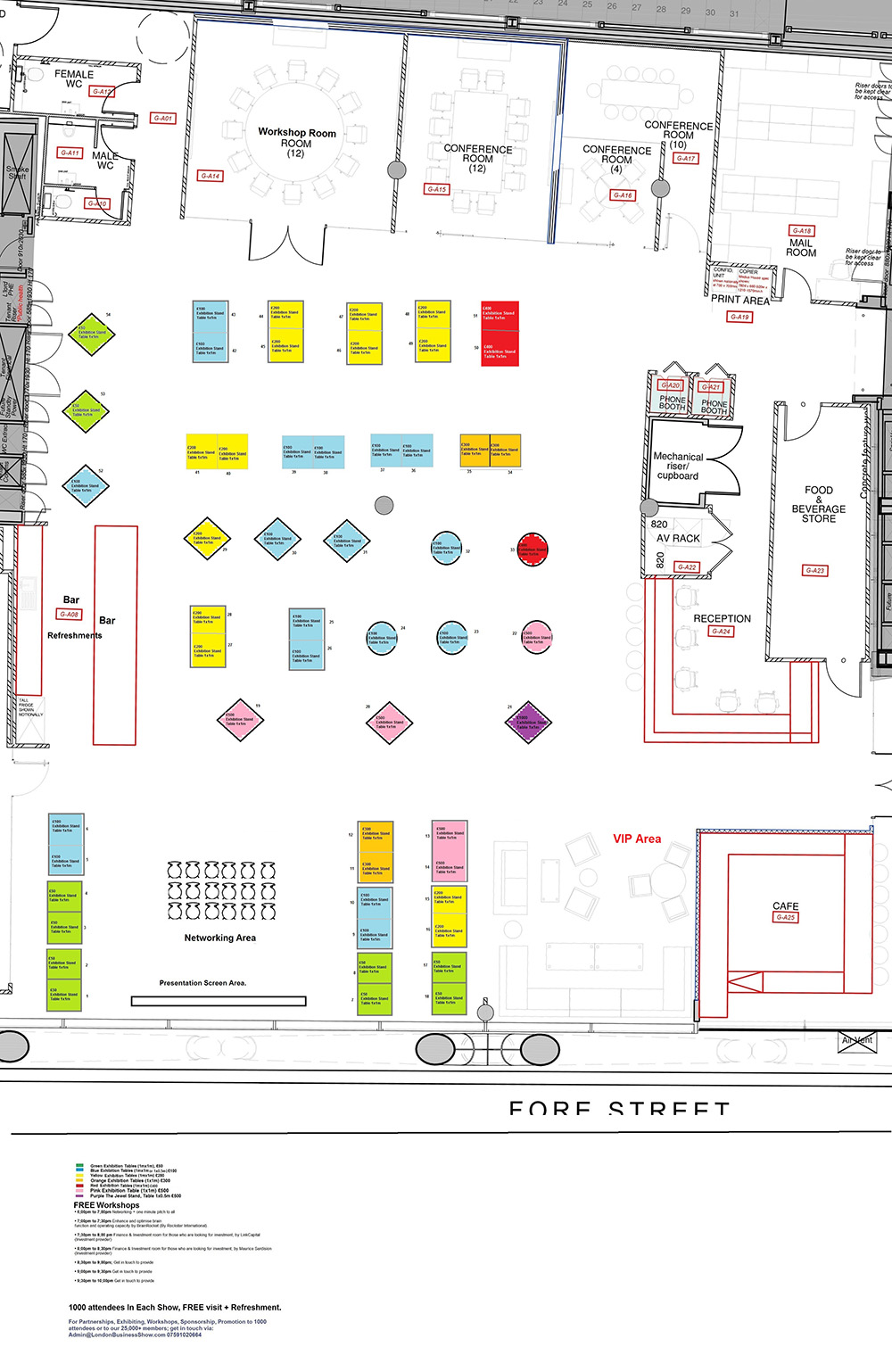 We also organise training, mentoring and round table business lunches, dinner parties/events with special networking opportunities for members to discuss products, services or offers that benefits the group.
Our events provide you and your business in-depth knowledge and opportunities. We encourage our members to attend our events and actively engage in helping others.
If you work for, have or know suitable venues that can help our group or want to help organise an event we welcome your input and co-operation.
Please do not hesitate to get in-touch if you have any question or suggestion.
Sponsors are always welcomed.
Warmest regards 
Organizers
Reza Soheily 07591020664, CEO@LondonEntrepreneursNetwork.com 
 We look forward to seeing you!
 London Entrepreneurs Network ® Limited
 Raising money is not a problem. Just fair valuation & proof that people want your products or service. Get in touch.
--------------------------------------------
<A STYLE="font-family: arial, helvetica, sans-serif; font-size: xx-small;" HREF="https://youtu.be/bwsQ1bVzjsM" TARGET="_blank" REL="noopener noopener noreferrer noopener nofollow noopener noreferrer nofollow noreferrer noopener noopener noopener noopener noopener noreferrer noopener nofollow noopener noreferrer nofollow noreferrer noopener noopener noopener noopener noopener noreferrer noopener nofollow noopener noreferrer nofollow noreferrer noopener noopener noopener noopener noopener noreferrer noopener nofollow noopener noreferrer nofollow noreferrer noopener noopener noopener noopener noopener noreferrer noopener nofollow noopener noreferrer nofollow noreferrer noopener noopener noopener noopener noopener noreferrer noopener nofollow noopener noreferrer nofollow noreferrer noopener noopener noopener noopener noopener noreferrer noopener nofollow noopener noreferrer nofollow noreferrer noopener noopener noopener noopener noopener noreferrer noopener nofollow noopener noreferrer nofollow noreferrer noopener noopener noopener noopener noopener noreferrer noopener nofollow noopener noreferrer nofollow noreferrer noopener noopener noopener noopener noopener noreferrer noopener nofollow noopener noreferrer nofollow noreferrer noopener noopener noopener noopener noopener noreferrer no