Description
Angharad (piano) and Daniel (guitar) perform their own spellbinding compositions alongside a selection of famous classical pieces. Their next concert will be at Burgh House; a beautiful Queen Anne-era gem which is located among the leafy streets of Hampstead; five minutes walk from Hampstead underground station (northern line).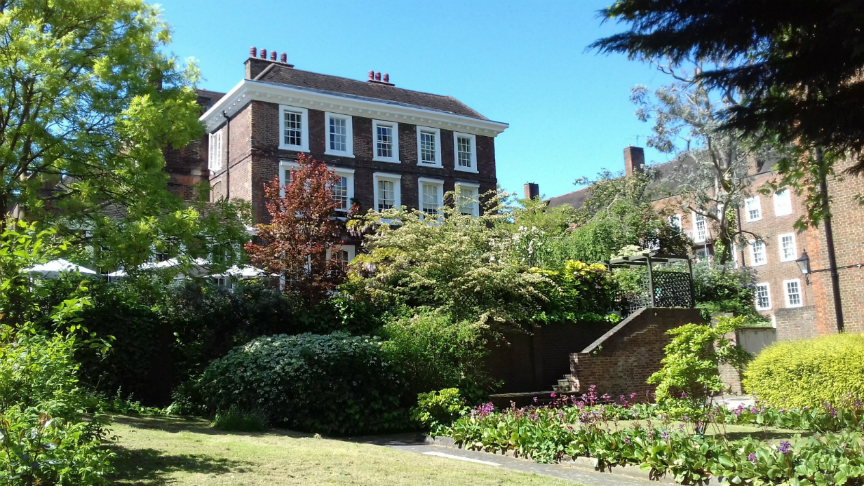 Angharad Andersen is a classical pianist, soprano and flautist and has performed in festivals and concerts around the U.K for 10 years. After winning many awards, including a music scholarship from Cheltenham Ladies' College, as well as a BA in Fine Art, Angharad's passion has stretched further to composing orchestral works for film and a series of orchestral tone poems for piano, inspired by great composers such as Phillip Glass and Eric Satie. Angharad's style is emotively powerful and full of vibrancy, one that tells a heartfelt story.
Dan Sandman is a self-taught guitarist, songwriter and poet from Primrose Hill. He began his musical career in 2006 and has been teaching the guitar from his studio ever since. Having studied English up to masters' level, Dan is a great advocate for arts / culture, community and education; in tandem with local organizations in the Camden area, Dan hosts and organizes regular events which promote these values. Dan's infectious enthusiasm for his instrument comes across whenever and wherever he performs. His top 5 guitarist are, probably: Julian Bream, Bert Jansch, Paul Simon, Richard Thompson and David Gilmore.
w/ Special Guest Dmitri on violin.