Description
ANGLIA COMMUNICATORS INVITES YOU TO GAIN COMMUNICATION CONFIDENCE
Have you ever wondered how to improve your communication skills?
Have you been afraid to speak in public?
Does the thought of public speaking leave you feeling afraid?
Isn't it time to conquer and kick those fears into touch?
Would you like to gain communication confidence?
Answered yes to one or more of the above questions?
Take the next step and join us on the 08th October to find out more ..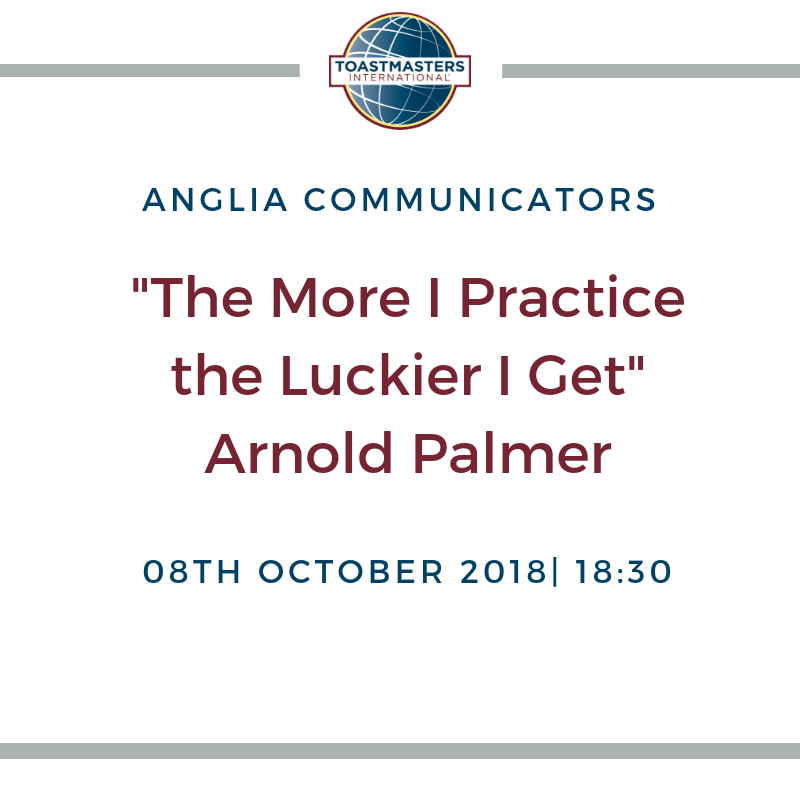 We have a fantastic meeting lined up for you and we hope that you can join us as we develop more confidence to speak in public and gain valuable leadership skills in this Toastmasters year.
Meet us and see our members in action. It's free to attend. Spaces limited, please book your place early to avoid disappointment.
We meet in the Rayner room.
You are very welcome to attend and if you know friends, work colleagues and family who might be interested about the losing the fear of public speaking, please help to spread the wor and invite them along!
We can't wait to meet you.
All the very Best,
ANGLIA TOASTMASTERS TEAM UK