Come sit in the buses, check out the driver's cabs and snap a few photos. Whether enthusiast or a family trip, we've got something for you!
About this event
Dundee Museum of Transport is proud to present the highly anticipated Bus Weekend! Travel back through the decades on classic buses collected and maintained by the Angus Transport Group, such as a 1959 Leyland Titan PD3 and a 1987 Volvo, in the striking colours of Badgerline of Weston-Super-Mare. You will be able to sit in the vehicles, check out the driver's cabs, and snap some pictures. For a bit of extra fun take Angus Transport Group's mystery ride, or one of their other rides on offer, around Dundee. Angus Transport Group will also be running shuttle buses to and from the city centre so you can leave your car at home.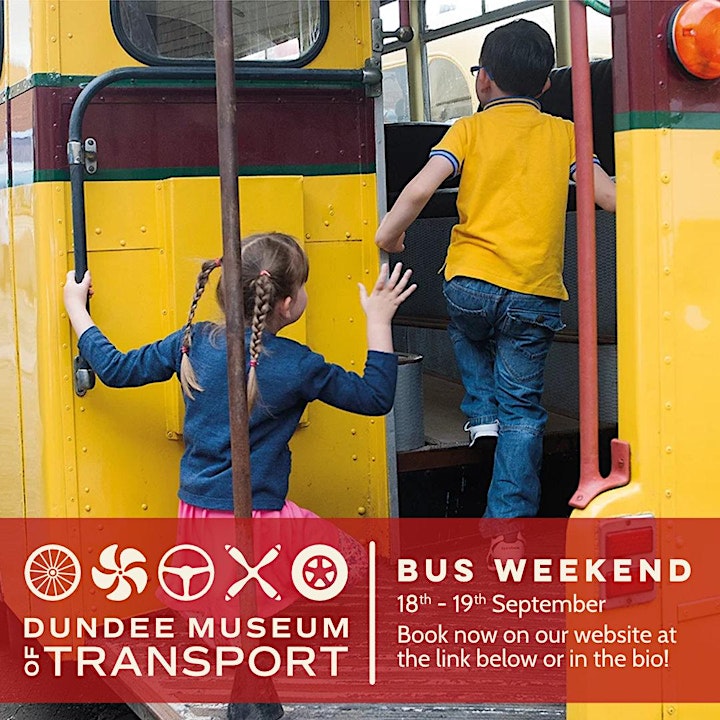 Many of the buses on display have local connections including Stagecoach and Xplore which will no doubt be a familiar sight for some. With their brightly coloured livery they are sure to provide an interesting photo opportunity to add to the family album. So whether you're an enthusiast or looking for a weekend out with the kids; we've got something for you!
Organiser of Angus Transport Group's Bus Weekend