Description
This intensive search engine optimisation training course covers a wide range of skills, practices and techniques designed to improve visibility in organic search results. Focusing primarily on Google attendees will leave the course with a range of skills, knowledge and practical techniques to allow them to continue to build their own SEO marketing plan to be implemented upon completion of the course. Take a look below for the break down of the areas covered in each of the five days.
Anicca's courses are offered in flexible formats depending on your level of knowledge. Most people register for 5 days, however you can also choose to attend whichever days suit your requirements. We are now running our SEO Training Boot Camps every three months at our central Leicester office.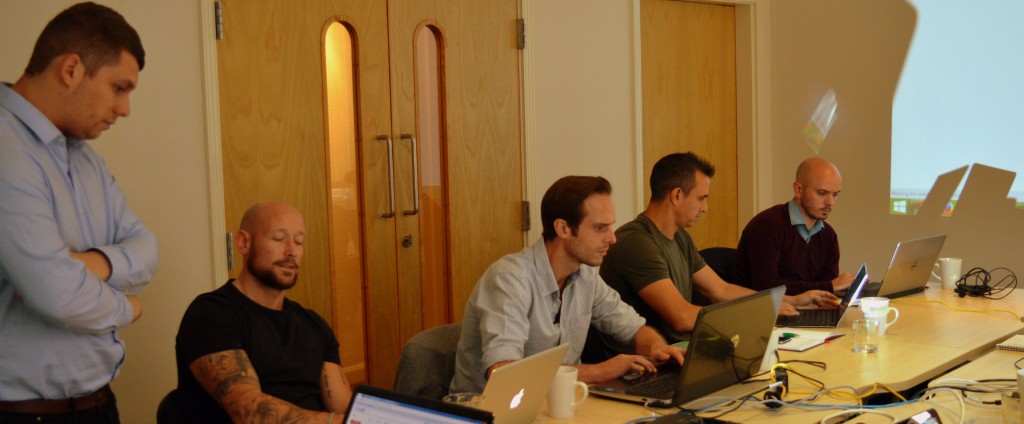 What to expect
Sessions are a mix of presentations and interactive practical sessions with time also dedicated to building your own SEO marketing plan. We would require you to bring your own laptop to ensure full participation as well as having access to your Google Analytics and Google Search Console account.
The agenda is as follows:
Day 1- An Introduction to Search Engine Optimisation
Day one offers an introduction to Search Engine Optimisation (SEO) with primary focus on achieving greater levels of organic visibility on Google. Attendees will be able to identify the basics of how search engines work, be able to differentiate between key elements of Google's algorithms and their impact on organic visibility.
We will also illustrate the diverse range of search results pages shown by Google and how the changing way Google displays search results can impact visibility and offer opportunities for gaining greater visibility.
The final part of the day will include a demonstration of some key tools that will be utilised during the week and allow attendees to begin to practice some of these. We'll also offer guidance on how to stay on top of the ever changing developments in SEO.
Day 2 - Technical SEO
Attendees will be introduced to concept of technical SEO and its place within the overall SEO campaign structure. Attendees recognise the basic elements of technical SEO, common issues and how each can be resolved in order to improve crawl and index efficiency. They may also be able to implement some of these solutions based on individual levels of experience.
Technical SEO tools will also be demonstrated and used in practical sessions. Attendees can expect to be able to analyse how the data gathered from these tools can be used to inform any website or campaign changes needed.
Attendees will also be able to identify some of the most common SEO plugins used for websites built on common platforms such as WordPress and Magento.
Attendees will finish the day having performed a Technical SEO Audit on their own website with clear actions that can be used to ensure their website is technically sound.
Day 3 - Keyphrase Research and On-Page SEO
Day three will focus on how attendees can practically carry out keyphrase research and build this into optimised pages to improve their SEO campaigns. Attendees will leave the day being able to demonstrate how keyphrases play a role in gaining visibility for web pages and additional content.
Calculating how competitors leverage keyphrases within content will also be one of the aims of the day with the view to being able to use this analysis to help inform and improve attendee's SEO campaigns.
The skills developed will enable attendees to walk away having begun to construct a fully optimised page using the tools and practices learned throughout the day.
Day 4 - Content Marketing and Distribution
Day four will offer an introduction to Content Marketing techniques. It will offer a practical guide to best practice in Content Marketing, including creating a marketing strategy, a content activity plan and how to maximise the opportunities for distributing your content.
The day will deal with the planning, co-ordination of a content campaign, from set up, measurement, timing and budgeting. The course includes examples of great content creation, plus introduces some of the available channels for content distribution, including blogs, paid content distribution and social media.
Day 5 - Links and Influencer Marketing
Day five will demonstrate how to audit, then build a website's link profile in an ethical manner so as not to fall foul of Google penalisation. Including an introduction to link based algorithms such as Google Penguin and manual action penalties, attendees will recognise the importance links play as a ranking factor.
They will also be able to analyse how to audit their backlink profile to identify potentially harmful or toxic links and what action to take to remove or Disavow these links to ensure they do not pass any negative authority or potential penalties.
The final part of the day is spent summarising how to earn links for your website from a range of sources - partners, suppliers, influencers and media - building a target list and an activity plan to build your external links. This will enable attendees to begin to build their own link earning plans to be implemented after the course has been completed.
What is required?
Please bring your own laptop for practical participation
If you have Google Analytics and Google Search Console accounts set up please ensure you have the relevant login details. If you don't have these accounts we highly recommend setting them up prior to the course
Refreshments will be provided throughout the week
Accommodation is not included but please ask for local hotel recommendations
Unfortunately we can not offer free on site parking but can make local recommendations
For more information about Anicca's services, please visit www.anicca.co.uk