Description
Did you know the Royal Veterinary College, between Camden and King's Cross, have an anatomy museum?
Not normally open to the public, now you can visit our unusual museum to sketch or paint!
You can attend several sessions or just one, it is up to you.
Sessions are every other Monday. Classes run from 1745 until 1930, however please feel free to arrive from 1730 to set up.
The cost is £10, payable in cash on the evening. We only have 15 spaces so please let us know if you are no longer able to make it for any reason.
Please reserve a space using the free ticket facility below.
You are welcome to bring your own materials however paper, pencils and paint will be provided.
This is ideal for anyone aged from A Level students upwards. You do not have to have previous art experience, however it is ideal for art students to help develop their portfolios using direct observation of unique and rare teaching specimens. Tuition will be provided if you would like guidance.
Come along and join us for an enjoyable and relaxing evening!
These sessions are used to fund the Royal Veterinary College's Widening Participation department, to increase the amount of activities we can run for disadvantaged young people.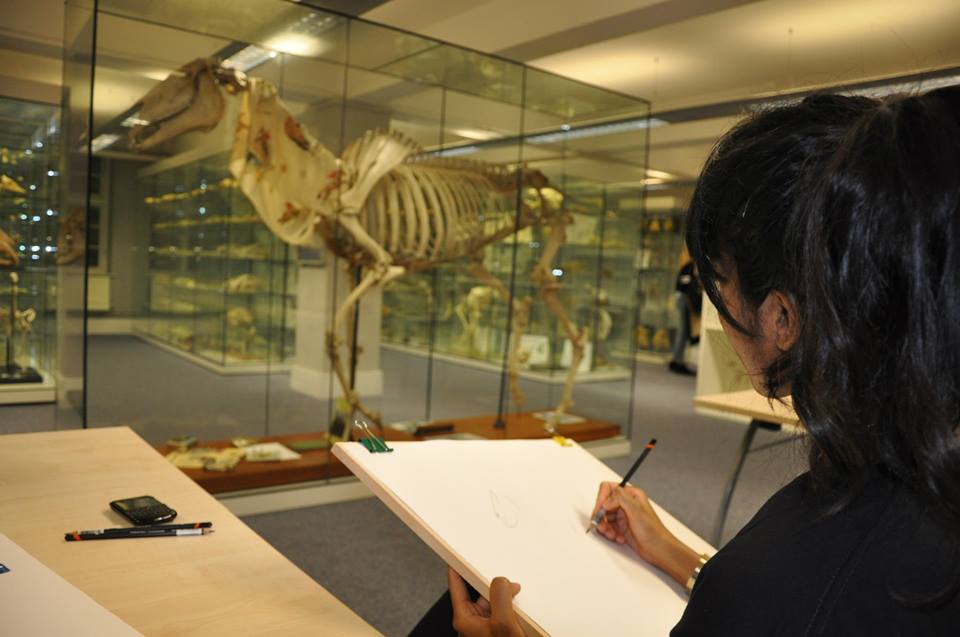 .