Multiple Dates
Animal Open Day (Virtual) McTimoney College of Chiropractic 26.11.20.
Virtual open day from the McTimoney College of Chiropractic to find out how you can train to become an McTimoney Animal Chiropractor.
About this event
Chiropractic is fast becoming the treatment of choice with stables, kennels, and pet owners who want a more natural and holistic treatment to overcome musculoskeletal pain.
The McTimoney College of Chiropractic runs regular Animal Open Days to allow prospective students to view our facilities and talk to members of staff. This is an ideal opportunity to ask questions and get the answers you need so that you can plan for your future.
Come to our Virtual Animal Open Day (via zoom) on Thursday the 26th November at either 10am or 7pm to hear all about our Animal MSc and the various entry routes available. You will also have a virtual guided tour of the College and the opportunity to speak to members of staff.
This is a Part-Time 2-Years Masters Programme (students are required to attend monthly weekend tutorial sessions in Abingdon, Oxfordshire).
Learn how you can take your 𝗧𝗵𝗲𝗿𝗮𝗽𝘆 𝗖𝗮𝗿𝗲𝗲𝗿, 𝗔𝗻𝗶𝗺𝗮𝗹 𝗦𝗰𝗶𝗲𝗻𝗰𝗲 𝗗𝗲𝗴𝗿𝗲𝗲, or 𝗹𝗼𝘃𝗲 𝗼𝗳 animals to the next level. Applications are now open for January's intake of 𝗠𝗦𝗰 𝗔𝗻𝗶𝗺𝗮𝗹 𝗠𝗮𝗻𝗶𝗽𝘂𝗹𝗮𝘁𝗶𝗼𝗻 students.
Discover why McTimoney College of Chiropractic 𝙞𝙨 𝙖 𝙜𝙧𝙚𝙖𝙩 𝙥𝙡𝙖𝙘𝙚 𝙩𝙤 𝙡𝙚𝙖𝙧𝙣!
✅ Discover what it's like to study one of our programmes
✅ Have all of your questions answered
✅ Take a virtual tour of the college
✅ See the state-of-the-art clinic & teaching facilities
Learn who the p𝗿𝗼𝗴𝗿𝗮𝗺𝗺𝗲 𝗱𝗲𝘀𝗶𝗴𝗻𝗲𝗱 𝗳𝗼𝗿?
The programme is designed for students from 𝘰𝘯𝘦 𝘰𝘳 𝘮𝘰𝘳𝘦 of the following:
✅ Already have training in a hands-on therapy (e.g. chiropractor, physiotherapist, osteopath etc), 𝘰𝘳
✅ Those with a BSc degree in Equine or Animal Science, 𝘰𝘳
✅ Member of the Royal College of Veterinary Surgeons, 𝘰𝘳
✅ Students from a non-manipulative background will be expected to complete the Graduate Certificate in Animal Therapy, 𝘰𝘳
✅ Students who do not have formal training may submit a portfolio of certified experience for consideration.
And to remind you here's why students choose to study at 𝗠𝗰𝗧𝗶𝗺𝗼𝗻𝗲𝘆 𝗖𝗼𝗹𝗹𝗲𝗴𝗲 𝗼𝗳 𝗖𝗵𝗶𝗿𝗼𝗽𝗿𝗮𝗰𝘁𝗶𝗰.
✅ Small class sizes & excellent tutor ratios
✅ Excellent practical & teaching facilities
✅ Hands-On practical experience from day one!
✅ A small & friendly college environment
✅ High employment of new graduates
To register to attend this virtual open day please complete the registration process through Eventbrite by clicking on the register button above.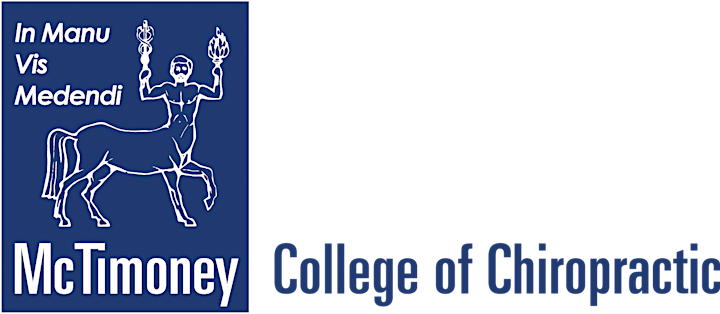 Organiser of Animal Open Day (Virtual) McTimoney College of Chiropractic 26.11.20.