Animation as (in)visible Labour - Production, Perception and Performances in King Kong (US 1933) and The Lion King (US 2019)
About this event
Under the auspices of Arts University Bournemouth's Graduate School and Bournemouth Film School, AUB's Animation Research Group is excited to announce a series of talks featuring eminent speakers from across the globe, including:
Andrea Polywka, Philipps-Universität Marburg, Germany
Anitha Balachandran, Srishti Manipal Institute of Art, Design and Technology, Bangalore, India
Max Hattler, City University of Hong Kong
Ruth Hayes, Evergreen State College, Olympia, USA
Eric Dyer, University of Maryland, Baltimore County, USA - AUB will be welcoming Eric in Spring 2022 as a Leverhulme Trust Visiting Professor.
These talks will be delivered online during March, April and May 2021 and are open to all AUB staff, AUB Students and external guests. They will address a wide range of topics in the expanded field of animation - including film, visual effects, fine art, kinetic sculpture and installations. This is sure to be a very popular series; we would encourage registration as soon as possible to reserve a space.
Further details of the talks in the programme, dates, times, as well as how to register to attend them, will be circulated in due course.
The first talk will be:
Andrea Polywka (Philipps-Universität Marburg, Germany) Thursday, 25 March, 5.00pm - 6.30pm UK time Animation as (in)visible Labour - Production, Perception and Performances in King Kong (US 1933) and The Lion King (US 2019)
If you would like to attend the presentation by Andrea Polywka (pictured), please register now.
A separate Zoom link will be sent to you on 24th March, to allow you to join the event.
We look forward to seeing you there.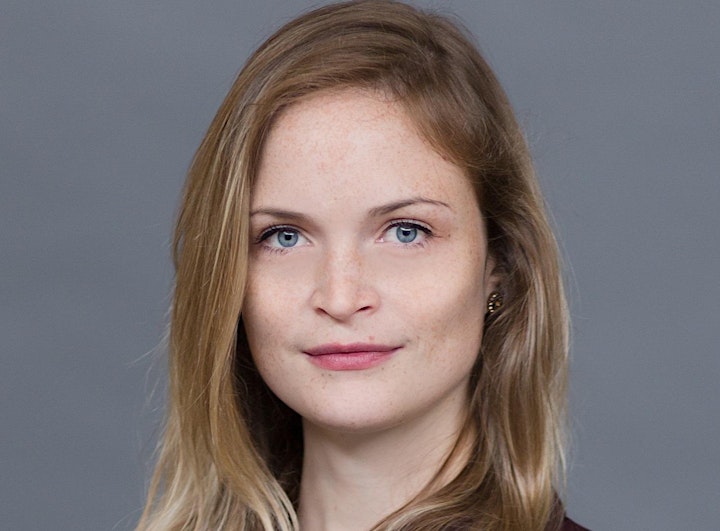 Organiser of Animation as (in)visible Labour - Production, Perception and Performance