Draw your favourite characters from anime and manga at our friendly online group!
About this event
people would like to doodle anime and manga characters and share their enthusiasm with others but find them difficult to draw and don't know where to start or who to ask for help. There are so many fascinating and inspiring characters - join our group for encouragement and techniques, and even tips on how to create your own characters.
Artist and calligrapher Blair has visited Japan often and enjoys working with young people and adults to help them express their interests and enthusiasm for Anime and Japanese culture.
Join simply with pencil and paper, and of course a picture of your best loved character! We will also provide some example pictures. You can bring any other materials you like, such as pens or coloured pencils or watercolours. This group is family friendly, please don't share adult or unsuitable content during the session.
Total beginners are welcome and young people should be accompanied or supervised. Recommended age is 10+ to adults. Our group is by Zoom and is easygoing with a warm welcome.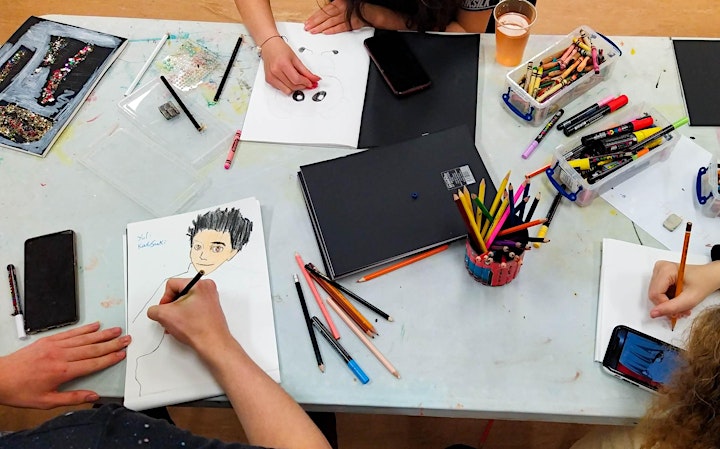 Organiser of Anime Drawing - Relax & Doodle
The Drawing and Painting Studio encourages people to relax into drawing, express themselves, be inspired and enjoy creative adventures.
Free community art groups in Glasgow help individuals to have fun making artwork, de-stress and try out new ways of working, providing varied art materials and plenty of guidance and enthusiasm. Our art groups in and around central Scotland offer inspiration and new artistic and cultural possibilities, and our One to One Tutoring and feedback works with folk to develop their artwork or to help people find a peaceful way to settle and express themselves.