About this Event
Step into the world of the new film from renowned anime studio Trigger, PROMARE, right in the heart of Edinburgh as the centrepiece of a very special evening of 10th anniversary celebrations for Scotland Loves Anime, presented in conjunction with Anime Limited.
The Biscuit Factory in Edinburgh hosts this special event screening of the film - enjoy the themed location, food and drinks, and meet the major creative talents behind this incredible new Trigger film... and then enjoy the movie itself, of course.
Joining you for the screening, and providing both a Q&A session and signing opportunities after the film, are three massive talents from Trigger, travelling all the way from Japan:
Hiroyuki Imaishi - Director of Promare; other credits include Kill la Kill, Gurren Lagann and more.
Hiromi Wayabayashi - Creative producer of Promare; other credits include Kill la Kill and Little Witch Academia.
Shigeto Koyama - Character designer for Promare, with other credits including the design of Baymax in Big Hero 6, and anime credits on Darling in the FranxX and Gurren Lagann.
Places are extremely limited, so be sure to book your spot at this unforgettable event before it's too late!
Each purchased ticket entitles you to the following:
Admission to the special event screening
Entry to the film and Q&A session
Entry to the signing session, and signing of one item with each of the three guests
Food and a single drink provided at the event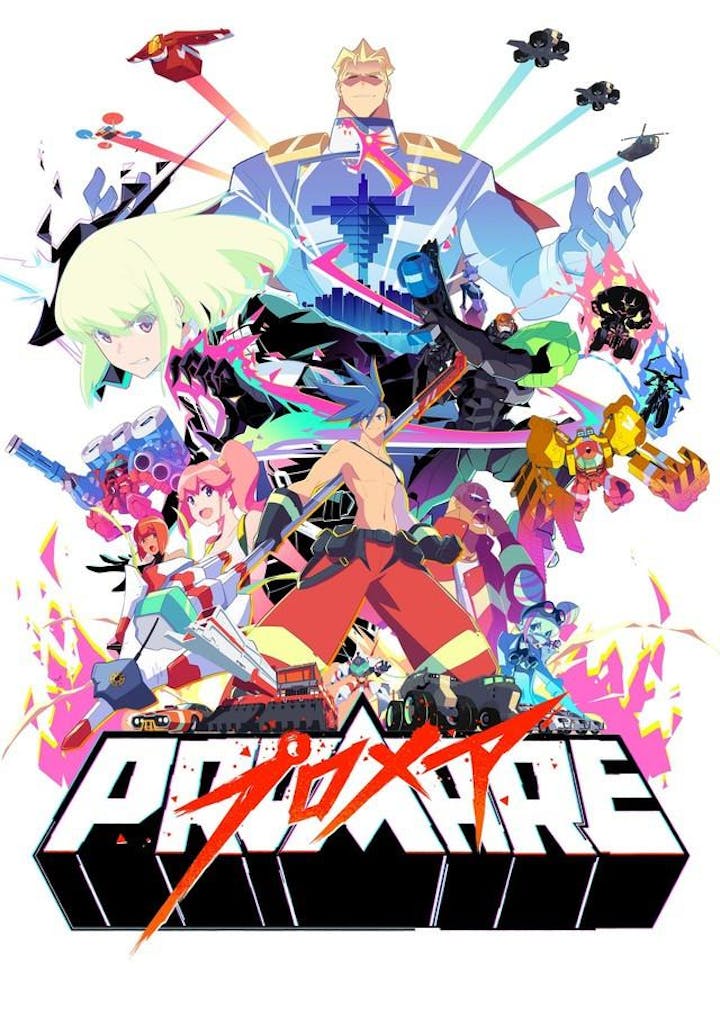 © TRIGGER, Kazuki Nakashima/XFLAG Studio