Description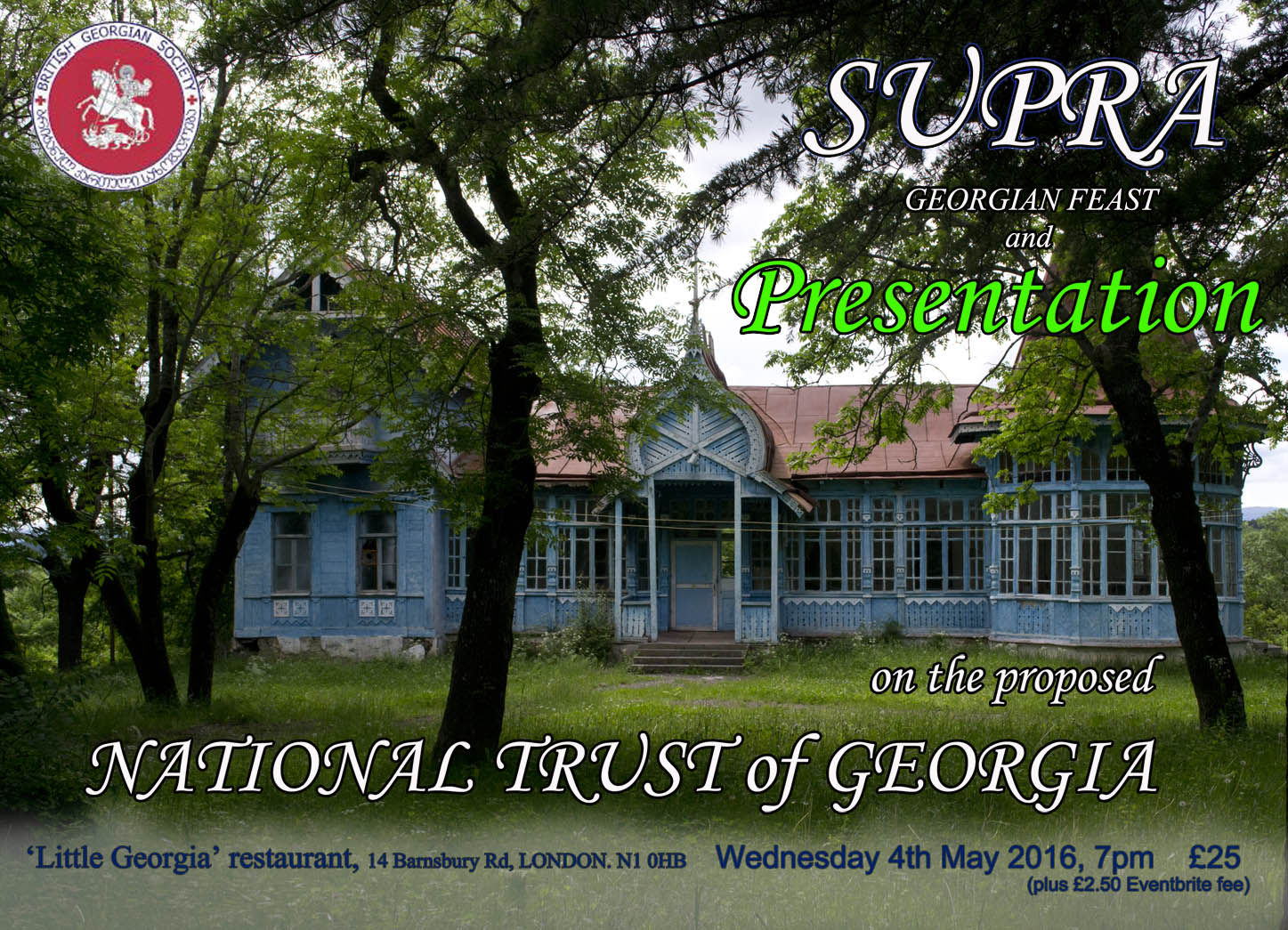 Come and join us on Wednesday 4 May at our annual BGS supra (Georgian feast) this time at the excellent 'Little Georgia' restaurant on Barnsbury Road, London. The event will be preceded by a short presentation by Peter Nasmyth on the proposal and progress towards forming a National Trust in Georgia. Staff members of INTO, the international branch of the British National Trust will be present and other members of the heritage community. This will be the project's first public event.


Please note that the price includes a glass of Georgian wine.

Due to limited seating capacity, we strongly urge you to book early to avoid dissapointment.

Gettting to Little Georgia: Nearest tube station: Angel (Undeground Line: Northern). Nearest overground station: Highbury & Islington


To book a ticket (s), click on REGISTER above. Having done so, on the right of the first screen, click on the number of tickets you would like, then click on CHECKOUT - you will then be asked to leave your details and pay for your oder on the next screen. A link to a ticket (s) will be sent to the email address that you enter, and you can then print off your ticket (s) to bring on the day.


British Georgian Society (BGS) aims to bring closer together people in Great Britain and Georgia and develop greater understanding by providing a platform for events in interesting venues on a wide range of Georgia-related subjects such as art, film, music, culture, archaeology, history and contemporary events. Since it started in 2004, BGS has established very firm links with the British Foreign and Commonwealth Office and the Georgian Embassy in the UK and has strong connections in the diplomatic, cultural and business fields.


The ticket sale has now ended. If you have any queries in regards to this event or last minute bookings, please email us at info@britishgeorgiansociety.org