Description
Following the success of our previous BIC Bashes (see photos and sponsor feedback here and here) we're delighted to be hosting this exclusivley BIC Member only networking event again for 2016 in a newly refurbished venue and this time with a bit of a twist*...read on to find out more.
As is usual for all BIC Bashes there will be no long speeches, no slides and no presentations! Simply a great opportunity to relax after work, meet with your fellow BIC members, exchange thoughts, ideas, and have fun.
*The Quiz
We actively assist in connecting people at this event, and this year, for the first time we will be introducing a lighthearted Quiz with a cash prize for the winner! The quiz will (of course) cover a number of industry type questions, but the main focus will be on getting to know interesting/quirky facts about each other. You can tell us an interesting/quirky fact about yourself on your registration form.

Tickets will be allocated on a first-come first-served basis and are for BIC members only.
We are charging a nominal fee to the event this year - however this includes free drinks (beer/wine) and nibbles.
More about the venue here.
Not sure if your organisation is a BIC member?
Check our members listing here.
We look forward to seeing you for what should be a fun evening!
This event is kindly sponsored by: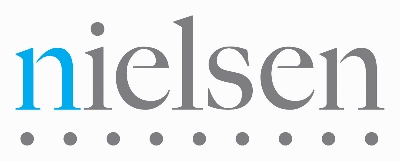 Nielsen Book is a leading provider of search, discovery, commerce, consumer research and retail sales analysis services globally.
Nielsen runs the Registration Agencies (ISBN and SAN Agencies for UK & Ireland, ISTC), provides search and discovery products through its Nielsen Book Discovery product range including BookData; electronic trading via Nielsen Book Commerce including BookNet and PubEasy services; retail sales analysis via Nielsen Book Research including BookScan and consumer research through its Books and Consumer Survey. Nielsen Book uses information from across the company to provide digital insights for clients.
Nielsen is a global market information and measurement company with market leading positions in consumer information, television and other media measurement, online intelligence and mobile measurement.