Description

Now in its 4th year, this year's Boring Money Annual Conference will explore if our customers are a community we lead or which leads us, as well as the impact of influence, personalisation & responsibility.
We'll look at how to create a community; discuss the power of the digital economy, language & influencer marketing; we'll dig into product & service personalisation; bring you the latest in what customers like and expect; and showcase the level of responsibility that consumers expect from companies, as direct investing evolves.

Our 2019 speakers include:
Nathalie Nahaï, Author of Webs Of Influence
Richard Cook, Online Community Manager at Monzo Bank
Viktor Nebehaj, CMO of Freetrade
Jane Brady, Head of Client Solutions at Mumsnet
Ross Dalzell, Head of Digital Investment Platforms at Barclays
Chris Mullan, Head of Artificial Intelligence at Deloitte
Jozef Moffat, Customer Engineer at Google Cloud
Jess Markwood, Content & Strategy Director of The Fifth
Natalie Glaze, Co-Founder of Stay Wild Swim
Sven Hughes, Founder of Enigma
Andrew McMillan, Founder of Engaging Service & Former Head of Customer Service at John Lewis
Caroline Hughes, Co-Founder of Lifetise
Tim Jablonski, Product Director at EValue
Dr Clea Bourne, Senior Lecturer at Goldsmiths, University of London
John Porteous, Group Head of Distribution at Charles Stanley Direct
Cameron Bourne, Head of Partnerships at The Big Exchange
Amy Metcalfe, Head of Programmes and Finance at ShareAction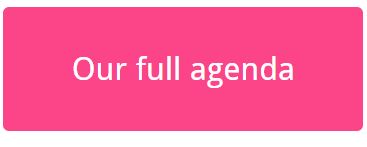 Sponsored by
Refund policy available upon purchase.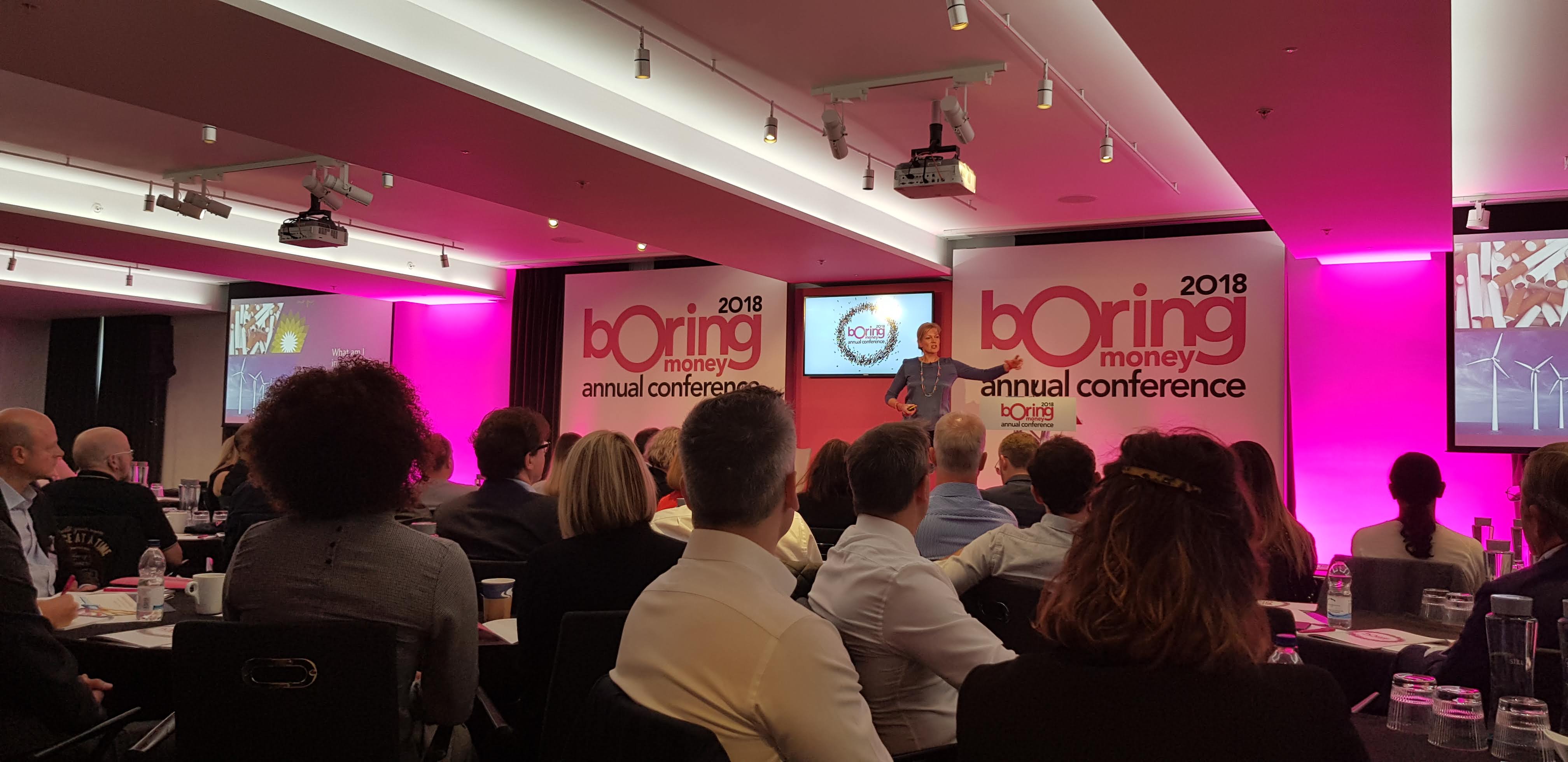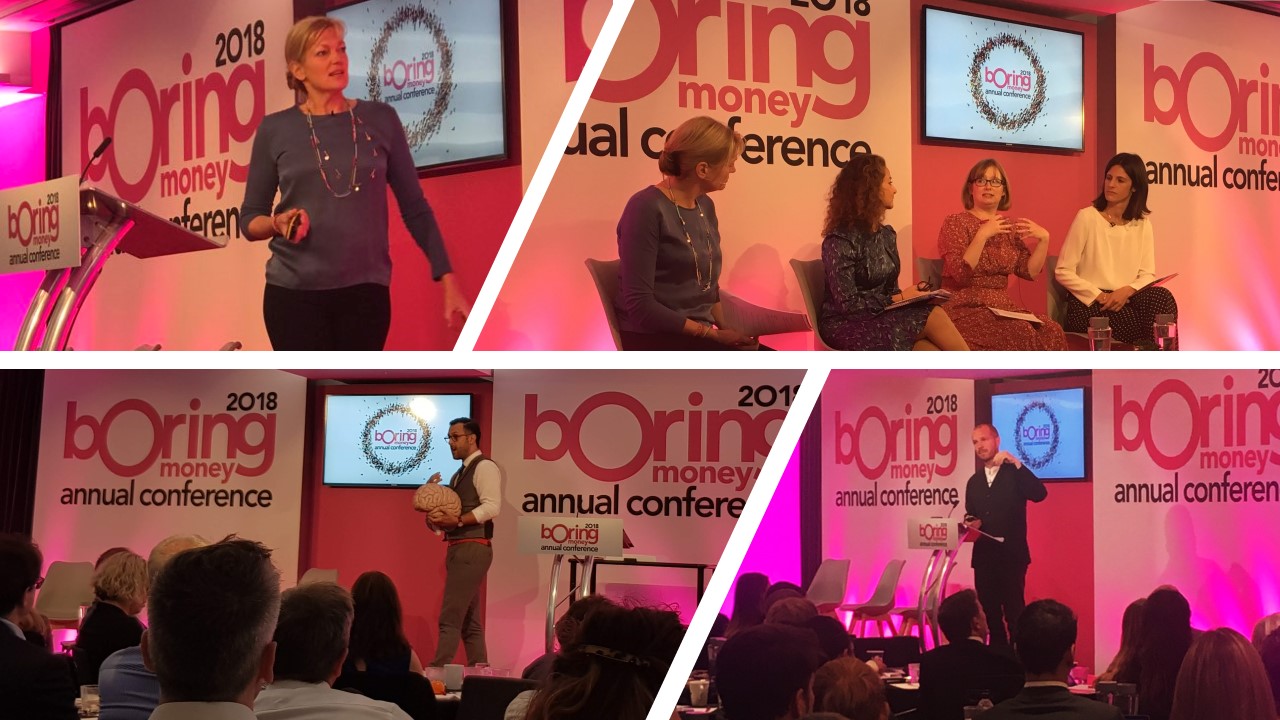 Organiser of Annual Conference 2019 | Boring Money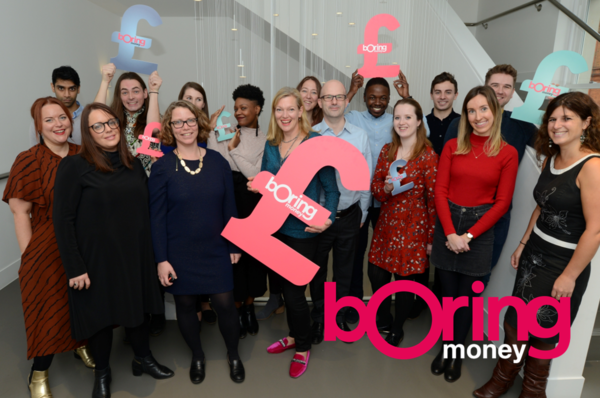 BoringMoney.co.uk is a free, independent financial advice website which helps normal people who don't have PhDs in finance make some smart investment decisions (without being bored to tears on the way).
Our founder, financial expert and commentator on investment markets Holly Mackay passionately believes that investments shouldn't just be for "The Old Boys". Explaining investments without the jargon, we aim to help everyone who has ever felt a bit alienated, patronised or simply exhausted, to make some good decisions quickly and painlessly. 
We also work with the financial services industry to understand what drives consumer engagment, with the aim to turn these insights into great content which will truly engage consumers. Our consumer research uses a flexible approach to both Qualitative and Quantitative research, within both the financial arena and directly with consumers, to unearth measurable insights and valuable nuggets of understanding.