Description

Now in its 4th year, this year's Boring Money Annual Conference will explore how customers have morphed from passive recipients to active shapers of content and products.
We'll look at the science of ratings, reviews and likes; we'll dig into customer-generated products; bring you the latest in what customers like and expect; and showcase what good looks like as direct investing evolves.

Our 2019 speakers include:
Nathalie Nahai, Author of Webs Of Influence
Richard Cook, Online Community Manager at Monzo Bank
Viktor Nebehaj, CMO of Freetrade
Jane Brady, Head of Client Solutions at Mumsnet
Ross Dalzell, Head of Digital Investment Platforms at Barclays
Andy Masters, Partner at Deloitte
Oliver Lewis, Managing Director of The Fifth
Jess Markwood, Content & Strategy Director of The Fifth
Sven Hughes, Founder of Verbalisation
Andrew McMillan, Former Head of Customer Service at John Lewis
Caroline Hughes, Co-Founder of Lifetise
Tim Jablonski, Product Director at EValue
Dr Clea Bourne, Senior Lecturer at Goldsmiths, University of London
John Porteous, Group Head of Distribution at Charles Stanley Direct

Cameron Bourne, Head of Partnerships at The Big Exchange
Amy Metcalfe, Head of Programmes and Finance at ShareAction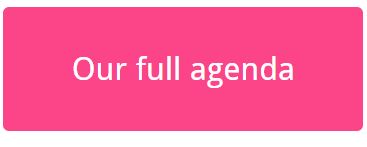 Media Partners
Sponsored by
Refund policy available upon purchase.