ANNUAL EMPLOYMENT LAW UPDATE

Wednesday, 31 October 2018 from 09:00 to 15:30 (GMT)
Event Details
ANNUAL EMPLOYMENT LAW UPDATE 
This event is sponsored by Baines Wilson LLP, Joanne Holborn and the Baines Wilson employment law and training team are hosting this popular event.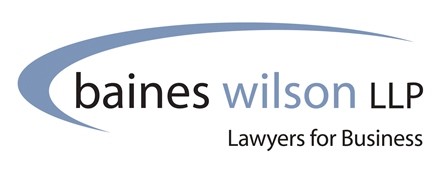 As usual there will be an update on the latest employment legislation and latest case law and how we, as HR and business leaders, can adapt our working practices to the changes. This will include the 'gig economy' reasonable adjustments, Equality and Diversity etc.
Agile and Flexible working is a hot topic that most organisations are now reviewing and or incorporating within their daily working practices. This will be discussed from the perspective of the law. What should you being doing in relation to Agile/Flexible working?. How confident are you that you a meeting the requirements of the law?. You will have the opportunity to discuss Absence Management in an interactive workshop and learn from each other and share good practice. You will supported by Joanne and her team during this workshop who will updste us on the legislation governing Absence Management in the workplace.
09:00 – 09:30 Registration
09:30 – 10:15 Dealing with Grievances
10:15 – 10:45 Agile/Flexible Working
10:45 – 11:05 Refreshment Break
11:05 – 12:30 Absence Management Presentation and Workshop
12:30 – 13:15 Lunch Break
13:15 – 14:00 Legislation Update
14:00 – 15:00 Case Law Update
15:00 – 15:30 Question and Answer panel discussion

15:30 Close
To finish up your day Joanne and her team will explore how to deal with Grievances, which as we know is challenge at the best of times The extract below is taken from the CIPD website which highlights the viewpoint taken by CIPD on the topic of Grievances and will give you food for thought as you explore this topic during your session.
"Managing conflict effectively is key to creating a healthy and productive working environment. Resolving disputes informally, and at an early stage where possible, will help to resolve minor concerns speedily, without the need for formal action that can be protracted and stressful for all concerned."
"Disciplinary and grievance procedures are essential when informal mechanisms are ineffective, or inappropriate given the nature of the dispute. These procedures can also help to avoid costly and time-consuming tribunal cases. We endorse the Acas Code of Practice: Disciplinary and Grievance Procedures."
"It's important that employers have clear individual dispute resolution procedures that are communicated to all staff. The employer should ensure that line managers and any members of staff involved in managing disciplinary matters and grievances are properly trained in the organisation's policies and procedures and know how to implement them. The employer and HR professionals have a responsibility to ensure that all disputes are handled in a fair and consistent manner across the organisation."
As always, our employment law update provides the opportunity to refresh your own employment law knowledge and skills and provides an important contribution to your continued professional development. A key part of the day is working alongside and networking with other like-minded HR professionals and business leaders, which can be a valuable asset for problem solving, mentoring and career development.
Who Should Attend?
HR Directors

HR Managers

HR Assistants

Operation and production management who engage with people management issues

Anyone with people responsibility across an organisation
Lunch and refreshments are included. To avoid disappointment can you please let us know of any dietary or access requirements you have prior to the event.
Please email Cumbria-events@cipdbranch.co.uk
We look forward to welcoming you to our event and as a thank you for your continued support. 
Member: £35 Non-Member: £45 Students: £25 
FREE on site parking, cabaret style seating
If you have any queries regarding this event please get in touch via email cumbria-events@cipdbranch.co.uk
Regards
Melanie Kinsella Chair CIPD Cumbria Branch 
Professional photography and video production will be taking place at the event, and these images may be used on future promotional materials for CIPD. Please note that by attending the event, you are giving your consent for your image to be used on any CIPD promotional materials.
When & Where

Kendal Rugby Club
Shap Road
LA9 6NY Kendal
United Kingdom


Wednesday, 31 October 2018 from 09:00 to 15:30 (GMT)
Add to my calendar
Organiser
The CIPD Cumbria Branch provides opportunities for its 550 members to network with local HR and L&D professionals, to continue with their professional development and remain up to date with HR issues. There is an active programme of events throughout the year for further details just click on the event you are interested in and you can then book your place online.
The branch committee look forward to seeing you at our events and if you would like any further information please contact cumbria-events@cipdbranch.co.uk your email will be answered within 48 hours.

The Cumbria Branch is part of the CIPD Northern Area Partnership who hold an annual Conference in June every year. For details and to book your place visit the NAP page