Description
The centre will be turning the spotlight on the spooky critters of the deep this Halloween!
Did you know that seahorses can change colour to camouflage and avoid predators? What a trick! Did you know that shoaling fish, such as tuna, stick together for protection? What a treat! Join us this Halloween for a themed event and discover the mysteries of the ocean's hidden depths.
Meet our peaceful clownfish and not so scary sharks and many other amazing creatures. Don't forget to collect your Halloween pop badge!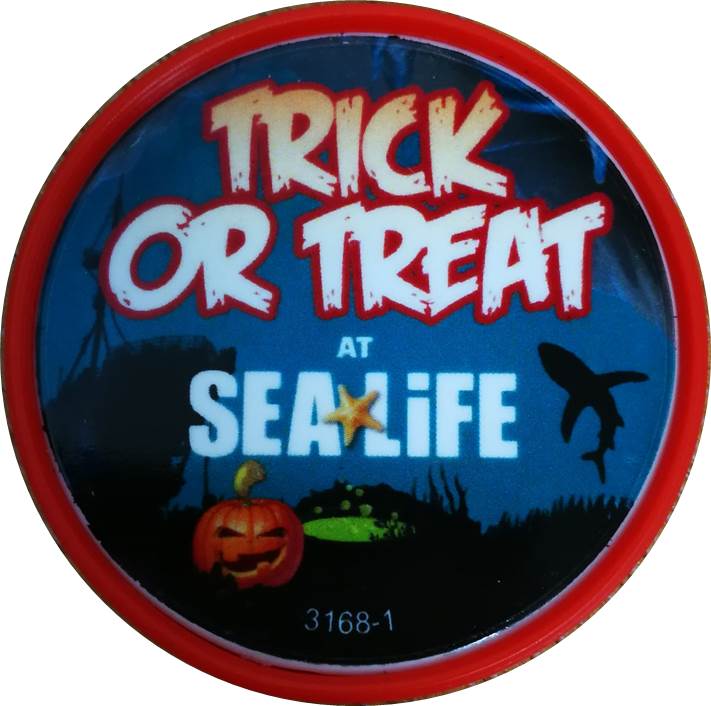 Please note attendance at this event is subject to the Instructions, Terms & Conditions below:
Select an entry time to the attraction on Eventbrite. Please arrive within this selected time slot as places are limited, late arrivals cannot be guaranteed entry. Please only select 1 Eventbrite ticket per person. This event is for SEA LIFE Annual Passholders and Merlin Annual Passholders, or guests who are renewing their Annual Passes during the event or purchasing an Annual Pass only. Annual pass must be presented at admissions or renewed/purchased during the event. A valid Eventbrite ticket must be presented on entry. One pop badge per annual pass holder.