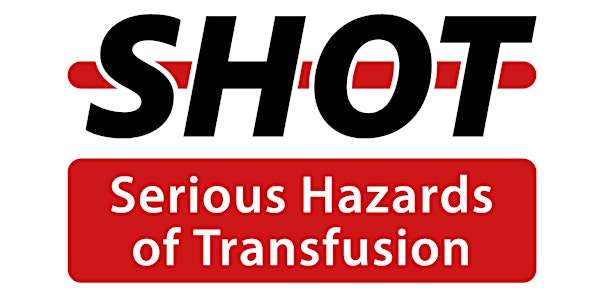 Annual SHOT Report 2019 – Transfusion-Transmitted Infections Highlights
A topic-specific webinar covering the Transfusion-Transmitted Infections chapters of the 2019 Annual SHOT Report
About this event
The SHOT team are excited to announce our second topic specific webinar, covering the Transfusion-Transmitted Infections (TTI) chapter of the 2019 Annual SHOT Report.
This 1-hour webinar is free to access and will include:
A 40 minute presentation by members of the Microbiology Services Clinical team at NHS Blood and Transplant and the joint NHSBT/Public Health England Epidemiology Unit, covering the key highlights from the TTI chapter of the 2019 Annual SHOT Report.
A 20 minute Q&A session, with additional members of the SHOT Working Expert Group available to answer questions.
This webinar will be relevant to all all health care professionals involved in transfusion – Laboratory Staff, Clinicians, Transfusion Practitioners and Haemovigilance Specialists, as well as Quality Assurance Professionals.