Annual Summit 2019 - The Perfect Storm: the Forces Driving Change in Consul...
Description
CPC London Summit 2019. The Perfect Storm: the Forces Driving Change in Consultancy Procurement

We are delighted to announce that tickets are now available for the 2019 Consultancy Procurement Council Summit : The Perfect Storm.
On June 12th, join over a hundred consultancy procurement professionals at Grant Thornton's offices in London to hear from experts and your peers across this category spectrum.
The CPC Summit will include topical thought provoking presentations, focussed breakout sessions and opportunities for peer to peer networking, helping you understand the current impact of change to prepare you for what this may mean tomorrow…
Confirmed speaker, panel and breakout sessions will cover:
The rise of the Contractor-Consultant, the impact of IR35 – the increasing importance of Statement of Work management, lessons from the US market … what else may be coming our way … what is total workforce management and what will it mean for the management of consultants?

The changing regulatory landscape impacting the Big 4 - speculation versus the realities, what does this mean to the broader market and the firms themselves. How to procure external audit services – what are the pitfalls or opportunities, the wider learnings …

Where will we be with BREXIT... our experts will be on hand to help navigate the facts from the fiction and what the potential impacts may be to your market, wherever we may find ourselves …

How to get what you want, sourcing and supplier relationship management - what are the approaches that work for the firms that may pay dividends for you …

As well as the above, breakout opportunities to 'Bring your Burning issue' for discussion with peers; topics from the CPC such as rate setting; project pricing and much much more …
Two complimentary tickets are available for each CPC member organisation, for non members and additional guests the cost is £450 with a 50% earlybird deal running until mid April. Please book your ticket now to avoid disappointment.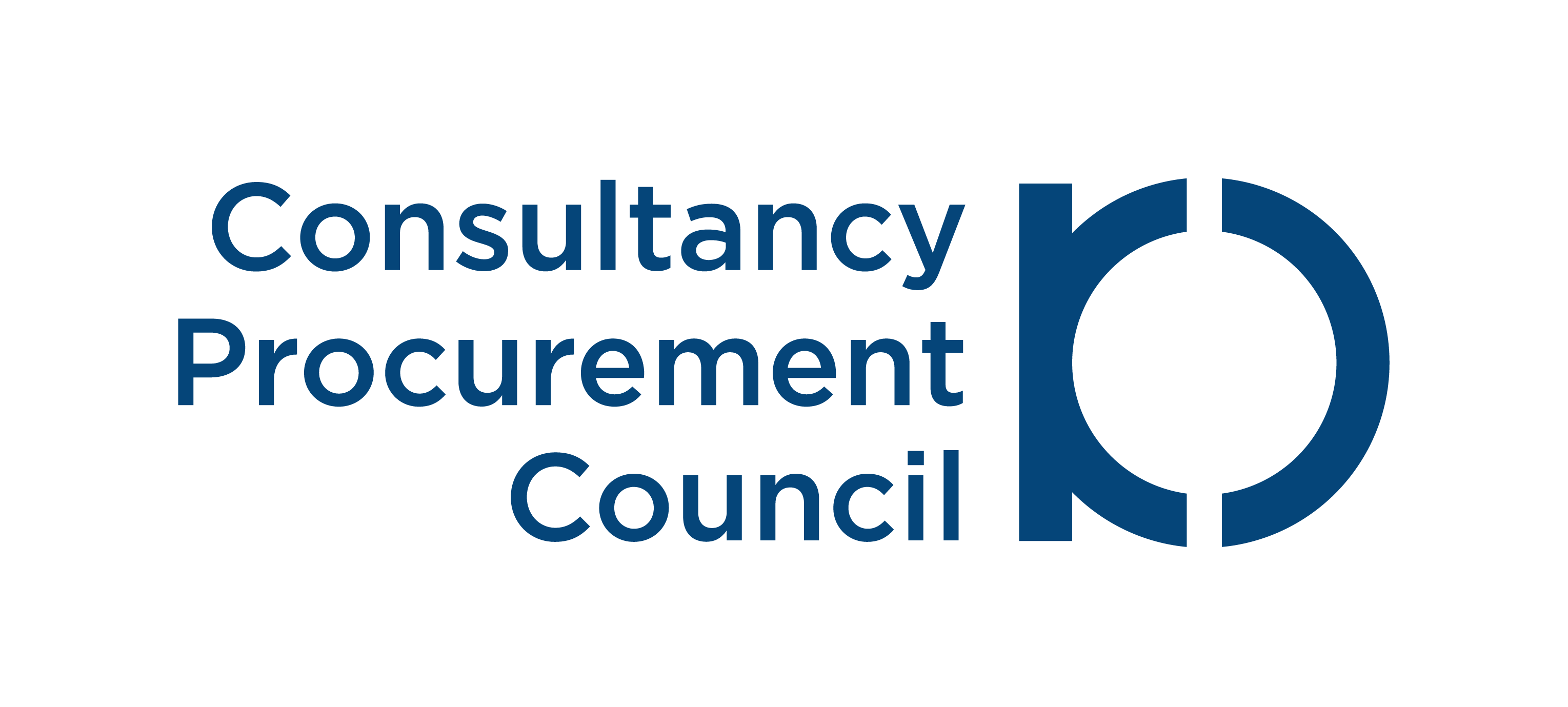 Terms & Conditions
Subject to availability, CPC Paid Member organisations are entitled to two free places.

Additional places can be purchased, or individuals can ask to be put on the reserve list for any spare places. A full refund is available up to one calendar month before the event.

Events are generally oversubscribed; please therefore inform us as early as possible of any substitutions or cancellations, so that other Members can be given the opportunity to attend.

To enable full and free discussion between Members the CPC Charter rules will apply to this event; please say if you would like to see a copy.