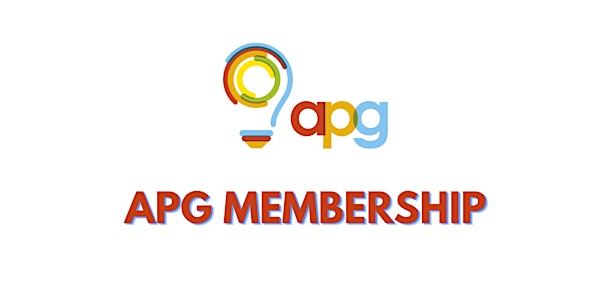 Annual UK APG Membership (Membership expires 31 Aug 2022)
Annual UK APG Membership (Membership expires 31 Aug 2022)
About this event
This membership is for individuals located within the UK.
Please be sure to provide the correct billing address depending on if you are paying through your company or you are paying personally.
Annual UK APG Membership: £175+vat
APG Membership Expiry Date: 31 August 2022
The expiry date of your APG Membership will be a year from the end of the month in which you sign up. This expiry date cannot be altered/extended.
For any questions, please get in contact with Molly - Molly@apg.org.uk
Organiser of Annual UK APG Membership (Membership expires 31 Aug 2022)
The APG is a membership organisation that promotes smarter thinking. We're a community of planners and strategists in marketing and communications, based in London but with international reach.
We believe in the power of strategy to solve business problems and transform brands and the importance of equipping planners and strategists with the training and inspiration they need to be bold and rigorous thinkers.
To find out more about membership, call us on +44(0)208 858 0707 or email alison@apg.org.uk

For more about the APG or to get involved, please contact our Director, Sarah Newman - sarahnewman@apg.org.uk