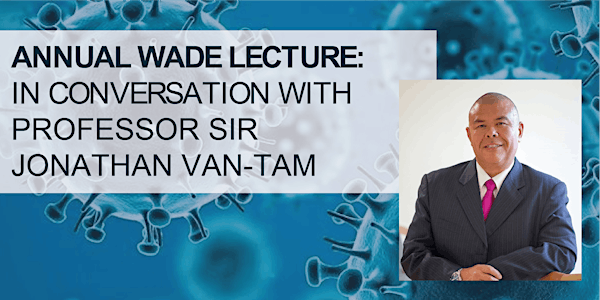 Annual Wade Lecture: in conversation with Professor Sir Jonathan Van-Tam
Join the University of Southampton virtually for their Annual Wade Lecture, in conversation with Professor Sir Jonathan Van-Tam MBE.
About this event
Registration for this event is now closed. If you wish to watch the event, please click here.
At this year's Annual Wade Lecture Professor Sir Jonathan Van-Tam MBE will be joining us in conversation with Professor Robert Read.
Sir Jonathan has played a key role in the UK's response to the ongoing COVID-19 pandemic. In this event we will discuss the future landscape of COVID-19, what the evidence has told us about pandemic preparedness, and the crucial benefits that academic and industry collaboration creates.
This online event will be hosted by Professor Diana Eccles and there will be the opportunity to ask your questions to Sir Jonathan .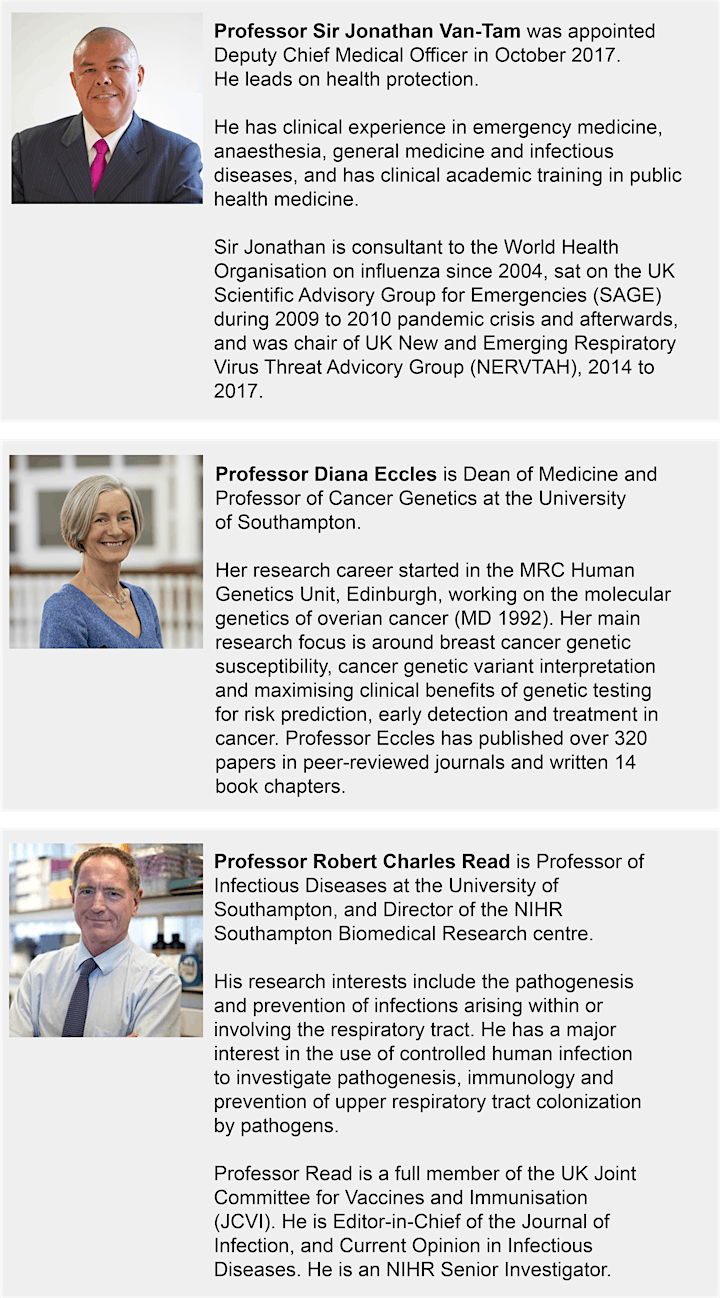 Thank you for providing your data to the University of Southampton's Development and Alumni Relations Team. We are committed to protecting your data and privacy. We collect, store and use your data to develop engaging events, services and activities, that enrich your current or future experiences with us. You can read more about what we do with your data in our privacy notice.
By providing us with your email address, we will use it to contact you in regards to this event and events of a similar subject. If you would like to receive communication for future similar events, please tick the correct box on the registration form. If you are already a subscriber to one or more of our emails, this will remain unchanged.