About this event
West Midlands Women's Conference 2021
Date : Saturday 26th June 2021
Time : 3pm - 6pm (9am - 12pm - Jamaica)
Theme : Renewed For Ministry
Scripture : Luke 4:1 - 19
Background reading :Matthew 4:1 - 11; Mark 10:45; Hebrew 12:1 -4
Conference Objectives:-
By the end of the teaching session the congregant's should :
1) Have an understanding of the significance of our calling.
2) Understand that we are renewed to serve as Christ served.
3) Be equipped to reach out and minister to the wider community.
4) Be equipped to understand and overcome challenges.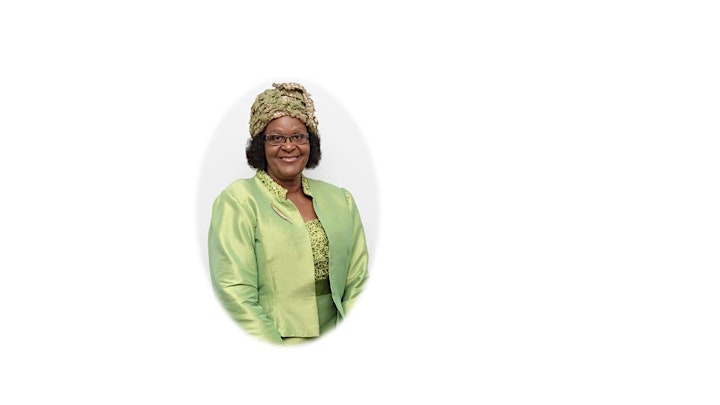 Special Guest Speaker : Pastor Dr. Patricia Holness CD., J.P.
Marriage Officer
1st Vision Apostolic Ministries 12 Job Lane Spanish Town
visionapostolicministries@gmail.com
Guided by Apostolic parents, over 60 years ago, as a small child, Patricia got baptised in Jesus name. Years later she received the gift of the Holy Ghost. She believes and is happy to say "whoever I am and ever hope to be, I owe it all to Jesus"
Pastor Holness believes all lives can be transformed to excellence, by the help of our Lord Jesus Christ. She is thankful to be the mother of five born again children and to see four of them having godly partners. She lost her teenage son tragically and now looks back as she experiences the change that event has brought in her life. She is grandmother to seven, four of whom have been baptised in Jesus name.
Dr. Holness is an innovator and has operated in many areas of Ministry and Professional life over these years. Dr. Holiness as Assistant Pastor, accepted the call to pastoring in November 2019, at the passing of her late husband, the dynamic visionary Pastor Errol Holiness, of the 1st Vision Apostolic Ministries.
As a counselor, she enjoys, with God's help, guiding individuals into accepting and performing challenging leadership roles and enjoying improved relationships in courtship, marriages and families. Dr. Holness has a big heart for people and her favorite words are "be intentional and consistent"
As a graduate of St. Jago High School and several Universities including the University of the West Indies Mona; Dr. Holness has become under God a courageous leader.
Her maxim for life and for living is: "If I can help somebody as I pass along, then my living shall not be in vain".