Description
Join Tracey Thorn, writer, musician and singer for 90s band Everything But The Girl, as she talks about her latest book which documents her teenage years in suburban Hertfordshire, her sense of what she was missing out on and her dreams of a future, the path to which was lit by female pop icons.
Before becoming an acclaimed musician and writer, Tracey Thorn was a typical teenager: bored and cynical, despairing of her aspirational parents. Her only comfort came from house parties and the female pop icons who hinted at a new kind of living. Returning to the scene of her childhood, Thorn takes us beyond the bus shelters, the pub car parks and the weekly discos, to the parents who wanted so much for their children and the children who wanted none of it. With great wit and insight, Thorn reconsiders the Green Belt post-war dream so many artists have mocked, and yet so many artists have come from.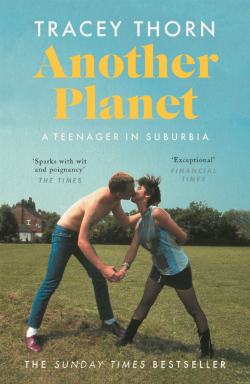 Tracey Thorn is a singer-songwriter and writer, best known for her seventeen years in bestselling duo Everything But The Girl. She grew up as the youngest of three children in Brookmans Park, Hatfield, Hertfordshire, where she learned the piano, enjoyed underaged drinking, and started her first band while still at school. Since then, she has released four solo albums, one movie soundtrack, a large handful of singles and two books, including the Sunday Times bestselling memoir, Bedsit Disco Queen, and currently writes a column for the New Statesman. She lives in London, with her husband Ben Watt and their three children.
Tickets for the event are priced at £7 in advance or £10 on the door, and can be purchased through this page, by calling 01223 463200 or in person at Heffers bookshop. Please note that tickets are transferable but non-refundable.
Like this? See a full list of our forthcoming events by clicking here.