ANP London Diet and DNA the power of Nutrigenomics 29th November

Wednesday, 29 November 2017 from 18:30 to 20:30 (GMT)
Event Details
Diet and DNA – Using The Power Of Nutrigenomics
London Wednesday 29th November 6.30pm - 8.30pm 
There are many different diets out there Atkins, 5:2, blood type, paleo and no one diet will work for everybody because we are all different.  With the research into nutrigenomics we can now personalise someone's diet according to their genetic make-up. This talk will explain the science of nutrigenomics and how we can use genetic testing to personalise nutrition advice and physical activity recommendations tailored to the patient's DNA.   The results of genetic testing can impact weight management, cardiometabolic health, nutrient metabolism, food intolerance, eating habits, physical activity and injury risk.
There is increasing awareness among researchers, educators, healthcare professionals and consumers that the one-size-fits-all, population-based approach to nutritional guidance is inefficient and often ineffective.  This awareness has created a growing market for personal, genetic testing advice.
Recent advances in human genomics have uncovered extensive variations in genes affecting nutrient metabolism, but their full impact on nutrient requirements remains to be elucidated.  Differences in the rates of absorption, distribution, uptake, utilization, biotransformation and excretion influence the concentration of nutrients at a target site of interest, which ultimately impacts nutritional needs.
Research has shown that DNA-based dietary advice is superior to population-based recommendations at motivating changes in eating behaviors.  Incorporating markers of genetic variation into studies of nutrition and health, aims to benefit those seeking personalised dietary advice by proving sound scientific evidence linking diet and health. This presentation will explain the science of nutrigenomics and cover the most important markers in terms of nutrition and physical activity that impact on weight management, cardiometabolic health, nutrient metabolism, food intolerance, eating habits, physical activity and injury risk.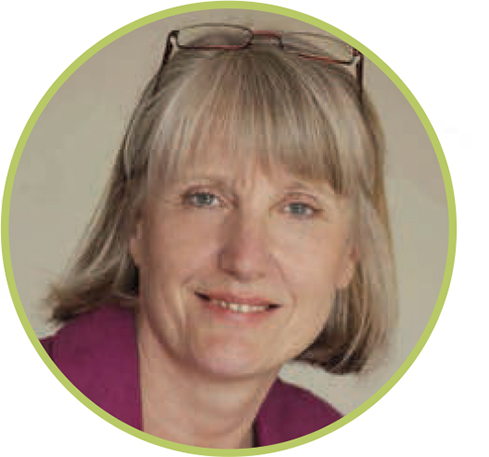 Dr Marilyn Glenville PhD is the UK's leading nutritionist specialising in women's health. She is the former President of the Food and Health Forum at the Royal Society of Medicine, a registered nutritionist, psychologist, author and popular broadcaster who obtained her doctorate from Cambridge University. 
Do you have questions about ANP London Diet and DNA the power of Nutrigenomics 29th November?
Contact The ANP
Save This Event
When & Where

CNM London
25 Great Percy Street
Fitzrovia
London, England W1T


Wednesday, 29 November 2017 from 18:30 to 20:30 (GMT)
Add to my calendar
Organiser
The ANP
The ANP is a professional Association
representing Naturopathic Therapists.
As Naturopathy is based on principles
and not on a specific therapy one can
find a Naturopathic Therapist practicing
as Homeopath, Herbalist, Acupuncturist,
Nutritionist or Colon Hydro therapist.
The primary function of the ANP is to
assist its members in maintaining the
highest standard of competence.
It offers a wide range of benefits to its
members.
The ANP is internationally connected 
and in touch with the politics of health
and the safeguarding of natural therapies.
All ANP members have had to have
undertaken an accredited course and
abide to the ANP code of ethics to be
accepted into the association.
The aims of the ANP are:
-To support its members professionally.
-To make sure ANP members follow the 
ANP Code of Ethics.
-To make sure a high training standard is
maintained.
-To promote Naturopathy to a wide public.
-To liaise with other associations, groups
and individuals to safeguard natural
therapies for generations to come.