Anthony Anaxagorou reads from his new collection 'After the Formalities'
About this Event
A knife is pulled. An Uber driver is racially abused on the day of the Brexit referendum. A father bathes his son in ice water. A schoolboy drives a drawing pin into a map of the world. The threat of violence is never far away in Anthony Anaxagorou's breakthrough collection. These are poems that confront and contradict; poems in which the scholarly synthesises with the streetwise, and global histories are told through the lens of one family.
'After the Formalities' is a supreme collection. Anaxagorou's lyrics, mapped over expansive interior and historical landscapes, feels to me as wise and weathered, and it feels to be bringing something totally new to my ear. Solid. The Self and The West catch the hardest blows, but Anaxagorou throws hands critical, bloodied, and tender all so skilfully you can't help but come out feeling rocked too. The ghosts that haunt this collection have bless it and we are blessed for it.
Danez Smith
Anthony Anaxagorou's 'After the Formalities' is a novel response to anxieties surrounding the growth of the immigrant-descended population, informed by his British and Cypriot heritage. [...] The poet speaks out "against darkness" to a divided nation and seeks the solace of home, whether assigned or adopted.
Jade Cuttle, The Guardian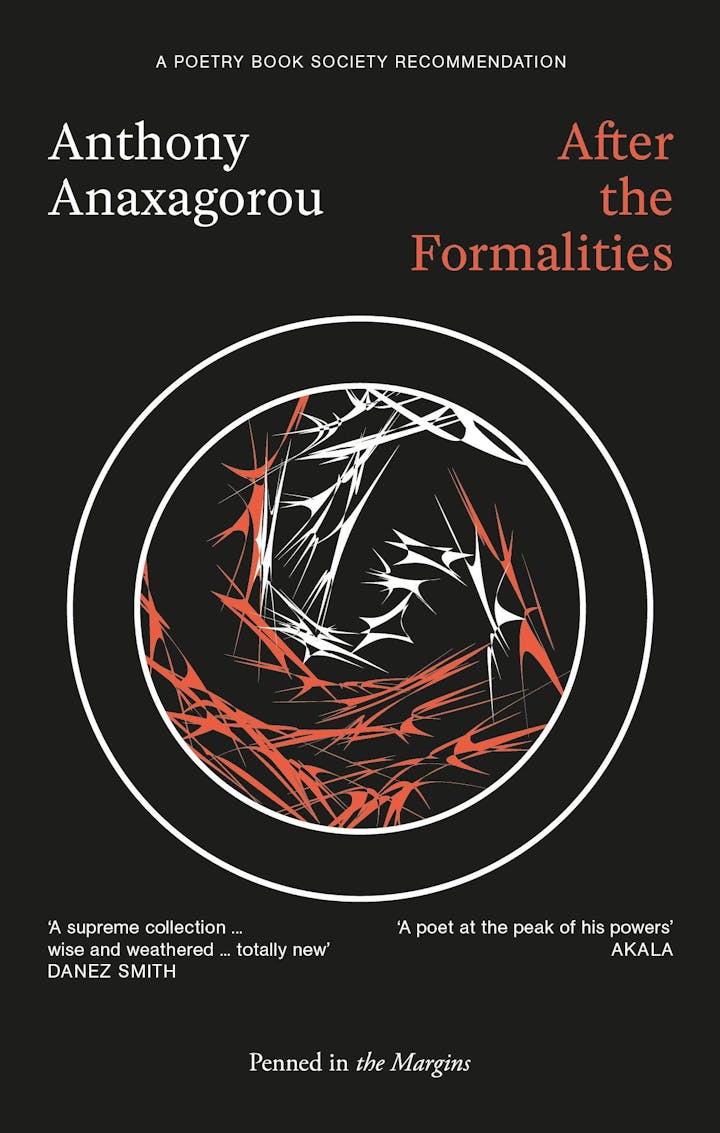 Anthony Anaxagorou is a British-born Cypriot poet, fiction writer, essayist, publisher and poetry educator. His poetry and fiction have featured on BBC Newsnight, BBC Radio 4, ITV, Vice UK, Channel 4 and Sky Arts, and been published in POETRY, The Poetry Review, Poetry London, Granta, The Rialto, Oxford Poetry, Wildness and The Feminist Review. In 2015 he won the Groucho Maverick Award and was shortlisted for the Hospital Club's H-100 Award for most influential people in writing and publishing.
Anthony is publisher of Out-Spoken Press and artistic director of the poetry and live music night Out-Spoken, currently in residence at the Southbank Centre London. In 2019 he was made an honorary fellow of the University of Roehampton.
Buy the book! Anthony will be signing copies after the reading. If you can't make it on the night you can buy 'After the Formalities' from Penned in the Margins' website.