Join us at the depot_ Shoreditch for the opening evening of 'Change Everything', co-curated with Anthony Burrill
About this event
Coming this autumn, the depot_'s latest show Change Everything, presents contemporary artists advocating for change through protest, and highlights the power of art in documenting and driving our future. Co-curated by Anthony Burrill, political activist and one of the most prominent creatives of our time, the exhibition brings together artists, collectives and makers who are instigating social change through their work. Following a pertinent year of worldwide upheaval and political unrest, the works shown encapsulate the ability of protest art to shift the narrative and capture the potential of a collective moment. Working with charity partner Music Declares Emergency, and incorporating a month-long events programme, the exhibition hopes to itself become a catalyst for change and conversation.
The exhibition exhibits original, limited editioned, new and archived works in textile, prints and photography.
All works are for sale and parts of profits donated to our charity partner Music Declares Emergency, alongside other charities where relevant.
Title: Change Everything PV
Date: 4th November, 6-9pm
Address: the depot_ Shoreditch 33 Boundary Street, London E2 7JQ
Artists collaborators and charity partners:
Anthony Burrill
Aida Wilde
Brunel Johnson
Fraser Muggeridge
Jeremy Deller
Joe Kibria
Kate Harrison
Music Declares Emergency
Paris 68 Redux
People Dem Collective
Projections on Walls
Sarah Boris
Sarah-Joy Ford
Theo Hersey
Wired Magazine
For further information or if you have any questions at all, please do not hesitate to get in contact with Gemma and Susanna via hello@thedepot.co.uk or give us a ring on 020 3551 4749.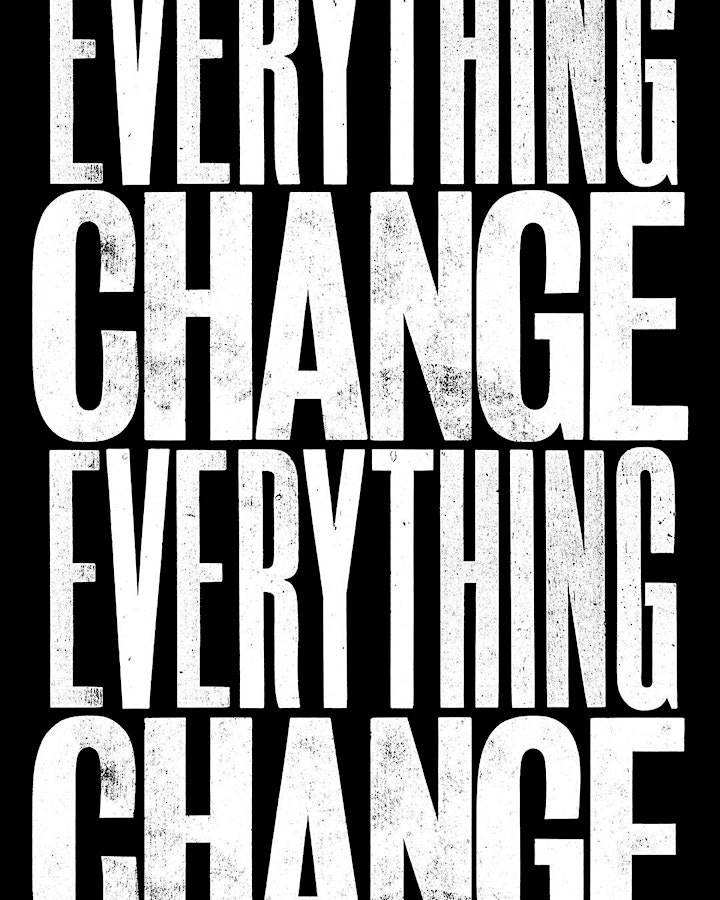 Change Everything , Anthony Burrill
Anthony Burrill co-curated the exhibition, created its visual identity is exhibiting work and will be chairing the panel talk evening on the 5th of November along with artists, partners and other important voices.
To RSVP for the panel talk please follow this link.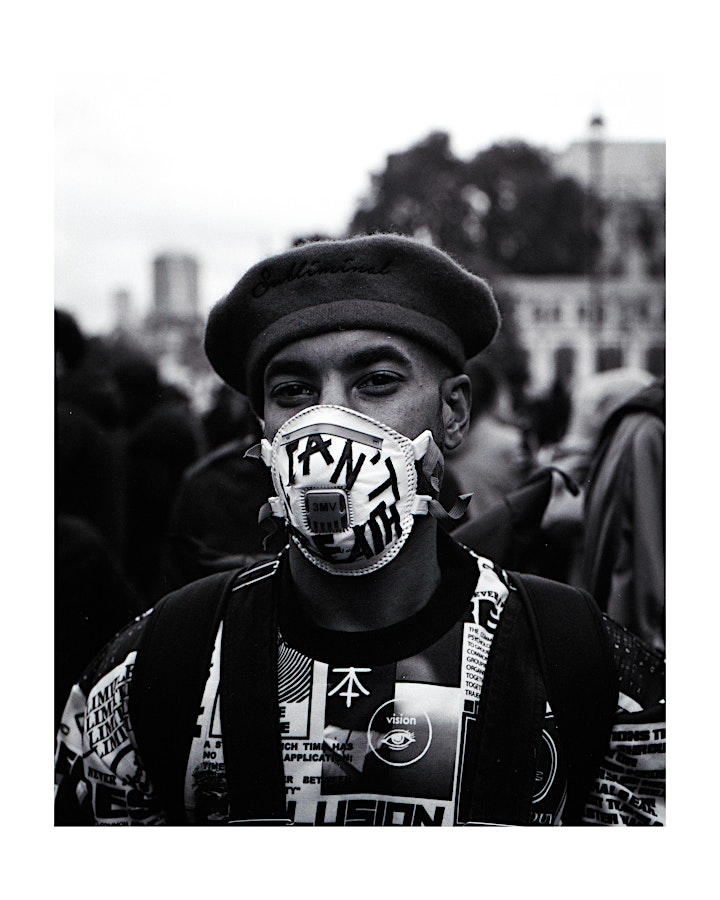 BLM Protest Photograph by Brunel Johnson
Brunel Johnson will be presenting portraits from protests over the past year in the UK. His work allows us to engage with the individuality of the people behind the protests and opens up for an intimate engagement with specific faces and their desire to drive positive change.
Brunel Johnson is also hosting a workshop on Street Photography which you can buy tickets for here.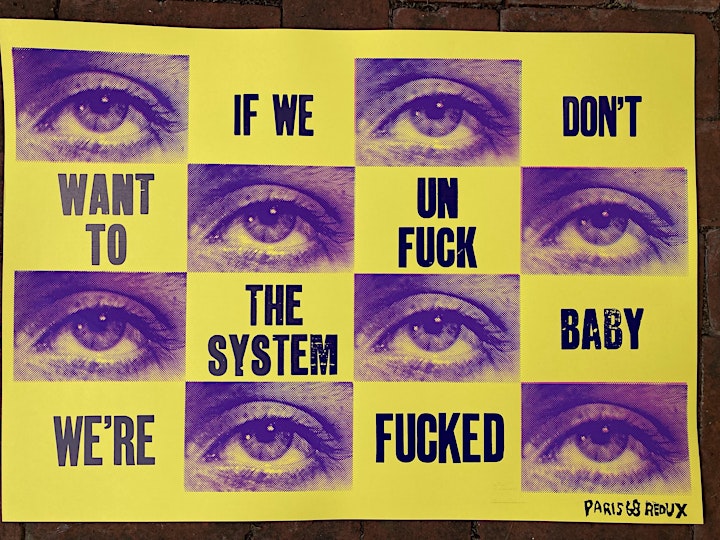 If We Don't Want To, Paris 68 Redux
Paris 68 Redux works with imagery from the 1968 workers and student protests in Paris and uses the medium of screen printing to produce protest materials and allow the public to engage with materials and promote change.
Paris 68 Redux will host two free drop in daytime workshops on the 13th and 20th of November along with a Black Friday special on the 26th of November where you will be able to screen print protest work in the gallery space.
Please email hello@thedepot.co.uk for further information.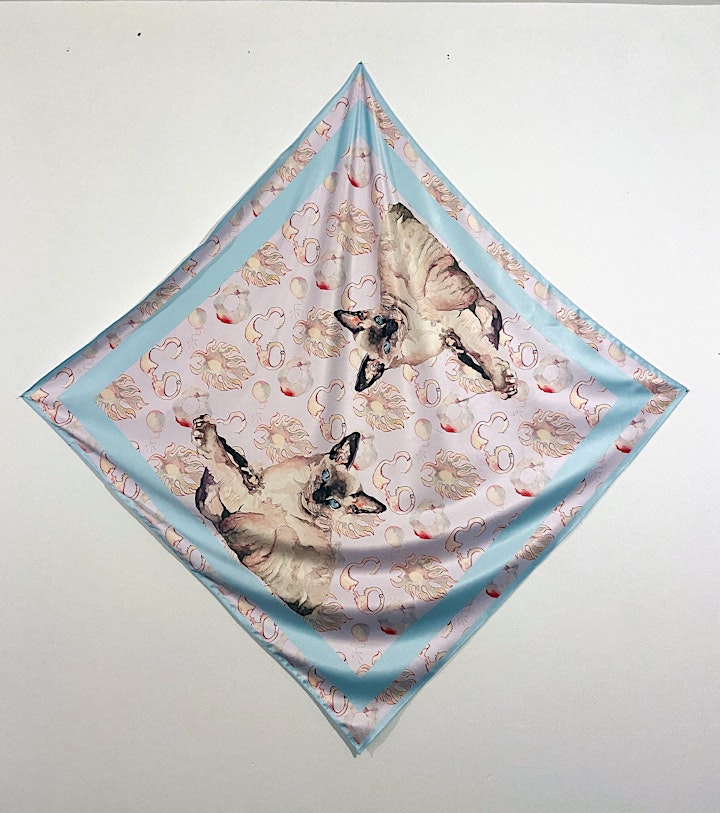 Memoirs of a Drag King, Sarah-Joy Ford
Sarah-Joy Ford works predominantly in textile making quilts, scarves and patches to highlight the importance of change for society to be inclusive and non-discriminatory towards the LGBTQIA+ community. Her work is intricate and bold all at the same time with beautiful beads and bold slogans.
Sarah-Joy ford will be leading the mini-banner making workshop "Pride is a Protest" on the 11th of November, 1-3pm. The tickets are limited to only 15 participants to ensure an individual engagement with the work and the fabrics. Please find tickets and availability here.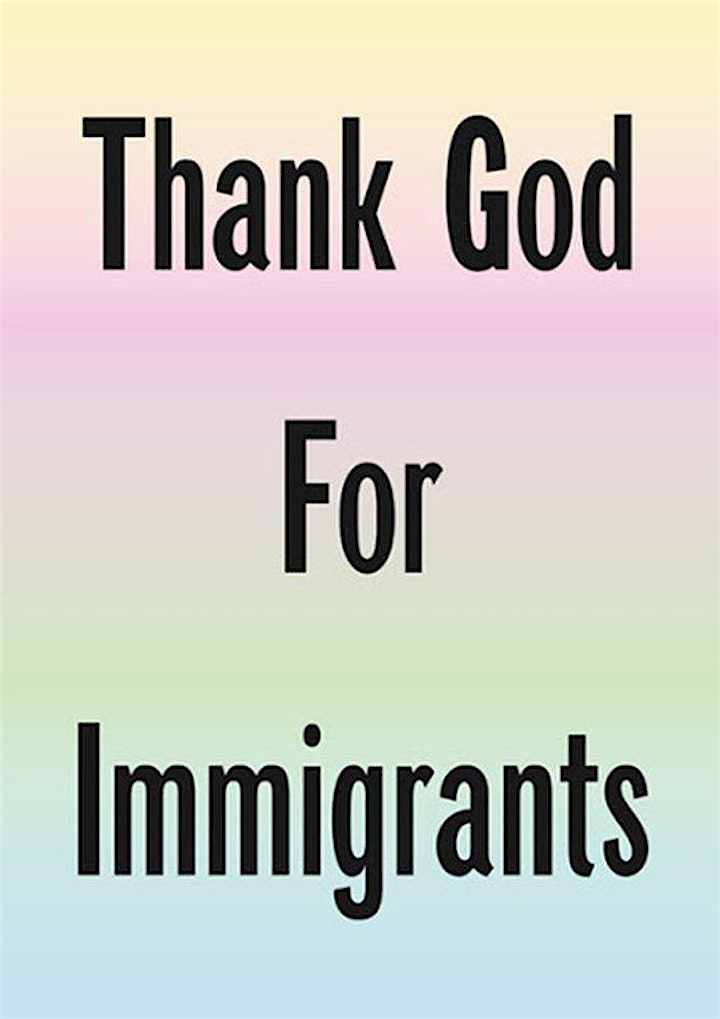 Thank God For Immigrants, Jeremy Deller and Fraser Muggeridge
Jeremy Deller and Fraser Muggeridge produce poignant work to highlight and contest injustices and discrimination in the social and political realm. The exhibition includes two works by the artists.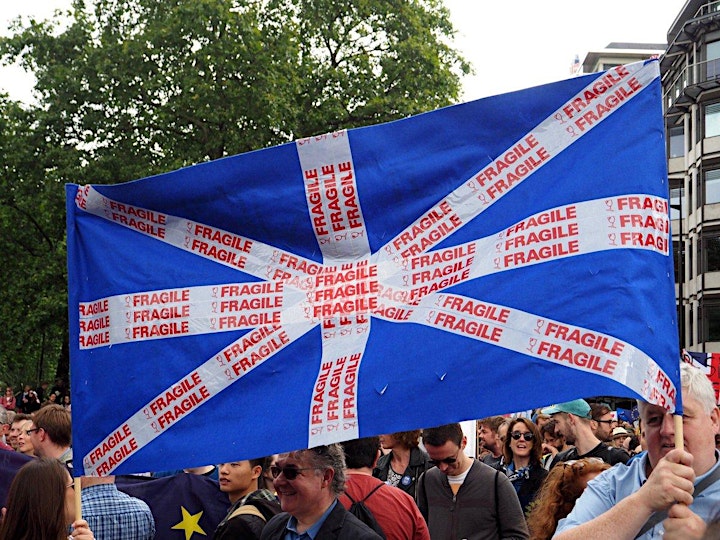 Fragile UK Flag by Sarah Boris
Sarah Boris created this flag to highlight the political instability in recent political changes and will be exhibiting the flag in its original size along with 1/1 Limited Edition paper editions in smaller scale and other important work in the realm of protest.
Sarah Boris will participate in the Panel Talk on the 5th of November chaired by Anthony Burrill, please RSVP here.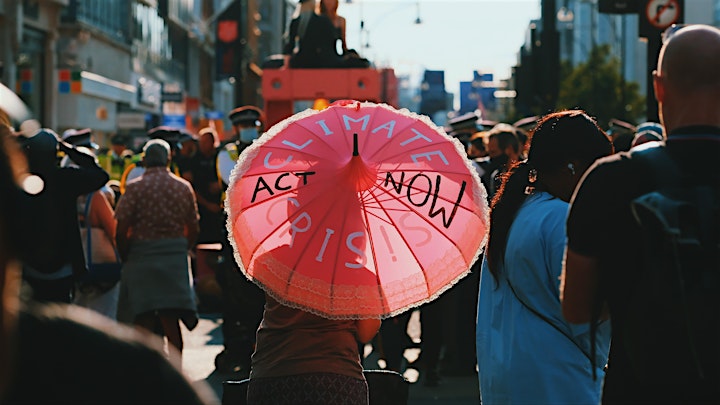 Climate Crisis Act Now photograph by Joe Kibria
Joe Kibria will be exhibiting works in varying scale from different protests in the last two years highlighting the collective power and unity of protesters to drive change and work collectively along with beautiful abstractions and colours.
Hashtag Women, Aida Wilde
Aida Wilde is including archival and new works in the show responding to injustices in the social and political realm and responding with striking messages and often using her signature pink dots.
Aida's paste up workshop "Reclamation Nation presents Changed Priorities Ahead with Aida Wilde" will allow participants to with her slogans and imagery create their very own paste up wall in the exhibition space. Tickets can be purchased here.
Aida will also participate in the Panel Talk on the 5th of November chaired by Anthony Burrill. Please RSVP for this event here.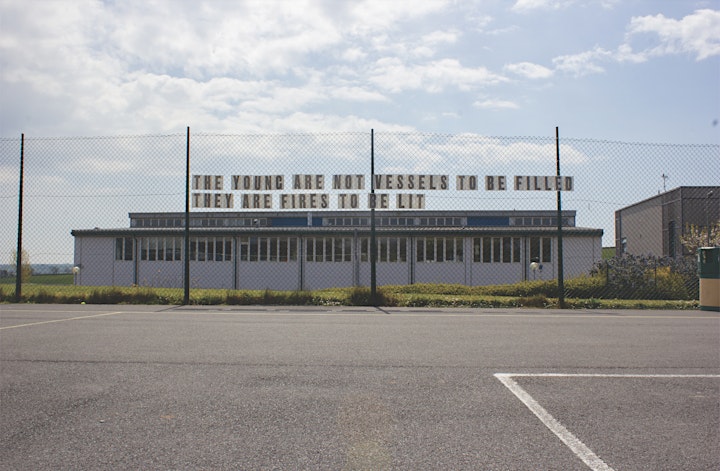 Installation photograph of Theo Hersey's Protest Poster Kit.
Theo Hersey has created Protest Poster Kits including individual letters to use for paste ups to spread messages in an incredibly clever way. Photographs of his work will be included in the exhibition and available for sale and Theo will lead the "DIY Protest Poster Workshop" at the depot_ Shoreditch on the 7th of November 1-3pm. Please find tickets, more information and availability here.
Theo Hersey is also participating in the Panel Talk on the 5th of November chaired by Anthony Burrill. RSVP here.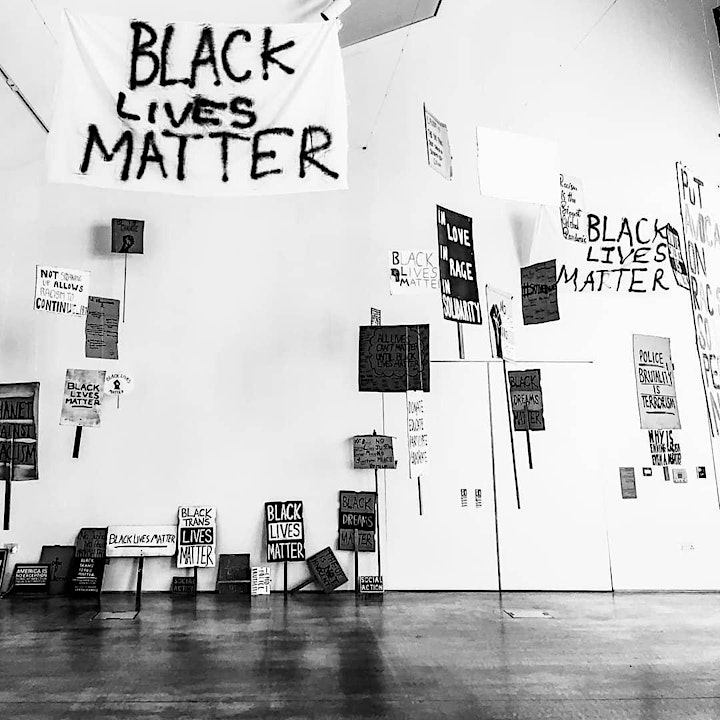 Installation shot of People Dem Collective's exhibition From Margate to Minneapolis at Turner Contemporary, Margate.
People Dem Collective are a collective championing black and brown voices in the art world and community through their cultural programme and in building a cultural centre in Margate present to inspire and educate. They are in Change Everything installing part of their exhibition From Margate to Minneapolis which has previously been exhibited at Turner Contemporary in Margate along with leading a workshop for the young local community with Kate Harrison, and hosting a preview of the screening of their new short film.
People Dem Collective will also participate in the Panel Talk on the 5th of November Chaired by Anthony Burrill, please RSVP here.
For more information please email hello@thedepot.co.uk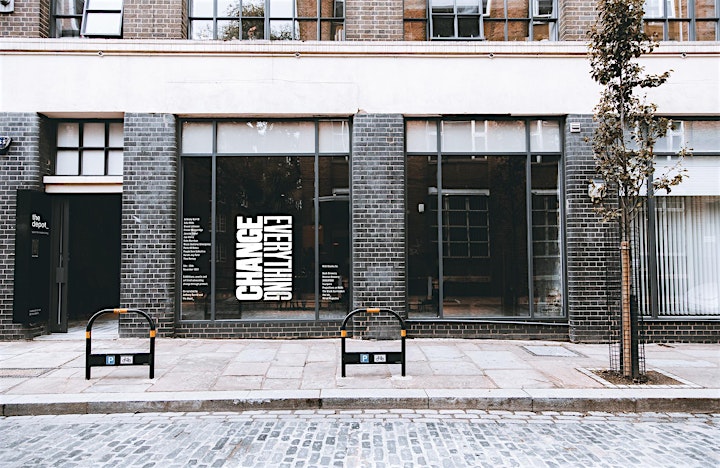 Organiser of Anthony Burrill & the depot_ present 'Change Everything', PV 4th November