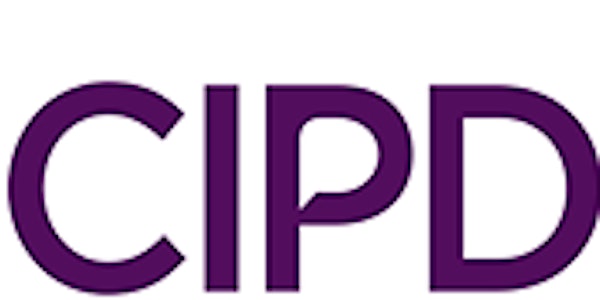 Anti-Bullying and Harassment practices – Lessons from Education to Work; CI...
Location
Milton Keynes Conference Centre
Strudwick Drive
Oldbrook
Milton Keynes
MK6 2TG
United Kingdom
Description
In a desire for something constructive to come out of recent high profile cases of bullying and harassment, the CIPD Milton Keynes Group and the Queens Award charity, MKIAC has come together to bring you this important free half-day event.The aim is to attract interested parties (HR professionals, School Teachers, Head Teachers, concerned parents and guardians, pupils, Parent Teacher Associations and School governors) to appreciate the impact bullying and harassment has on the wellbeing of citizens as they transition from education to work so we can nip the unwanted behaviours in the bud.
The aim is to encourage collective accountability locally to create inclusive cultures by working collaboratively to tackle underlying systemic issues going forward post-workshop. Within the Thames Valley Area, Milton Keynes has the highest reported number of hate incidents. Many consider young people and workers are having to cope with unwanted behaviours in a particularly hostile environment. This creates an added urgency to bring different local groups to work collaboratively for the interests of community cohesion and wellbeing.

Why does bullying and harassment need to be tackled?
School days should be a child's happiest memories but sadly that is not the case for a significant number of children. Despite government statements supporting the desire to tackle Bullying and Harassment it continues to happen. Bullying is not a normal part of growing up, can ruin lives and should not be tolerated. When it is not nipped in the bud during school days it transitions into the workplace. The cycle of abuse needs to stop.
Schools and workplaces are required to have not only anti-bullying policies but effective practices to back them up. It is compulsory for schools to have measures in place to encourage good behaviour and respect for others on the part of school pupils and to prevent all forms of bullying. Likewise, employers have a duty of care to provide a safe working environment to ensure the physical and mental wellbeing of its workforce.
Children should not be scared of going to school; and parents should not have the fear of sending their children to school. Workers should not dread going into work or fear victimisation if they complain of harassment or whistleblow about the treatment of others. Toxic cultures are created and normalised when we walk past unwanted behaviour like it is wall-paper without challenging behaviour that harms all the parties involved. Such behaviour risks organisational performance as well as reputation as 'an employer of choice' within its local community.
There have been a number of notable and sad incidents reported in the media involving both children and adults being subject to unwanted behaviour – some of them have led to tragic results, such as suicide and long-term anxiety and depression. This event help to create a supportive and collaborative network locally to tackle bullying head on and to help to put the bullying and harassment policies and strategies into action. Words are never enough no matter how well written; its lived experiences that matter.

Workshop Objectives:

By the end event, delegates will be able to:
• Raise awareness of the effects of bullying and harassment at School and how unwanted behaviours transition to workplaces
• Underline the importance of an environment where everyone feels safe from bullying and harassment.
• Fair, robust, balanced & sensitive Investigations
• Discuss legal frameworks on bullying and harassment in the school and work context
• Identify and discuss tactics used to bully and harass others on and off-line
• Understand the role of the parties: perpetrators, victim, bystanders, HR, Leadership, family
• Explore the different parties can play in eliminating that bullying and harassment (leaders, teachers, parents, bystanders, victims, alleged perpetrators]
• Demonstrate how intervene in having difficult conversations to challenge bullying and harassment as a leader or bystander and victim; as a perpetrator how to seek help
• Case studies will be discussed and explored including the mental health effects of bullying
• Help you create a personal and organisational action plan that includes options for prevention, coaching, mediation, restorative justice, counselling, training
• Encourage collaborative and inclusive working at a local level to take collective accountability for tackling unwanted behaviours
• Provide signposts to additional learning resources
Speaker & Host: Safia Boot –Chairman CIPD Milton Keynes Group & Founder Respect at Work Limited. Safia has provided leadership to the CIPD MK Group for 16 years. Safia is an experienced Employment Tribunal Panel Member of 19 years, Mediator and former CIPD Disciplinary Chair for the Professional Code of Conduct. She is highly regarded in the private and public sector as an independent HR/ER Consultant, Trainer, Mediator and a sought after Independent Investigator for complex/high risk discrimination, bullying, harassment and misconduct cases of a sensitive nature. She has particular expertise in the practical application of diversity and inclusion and dealing with conflict management. Safia was a Finalist in the 2016 MK Women Leaders Awards (Professional Services Category). She serves as a Trustee with St. Francis Children's Charity (Adoption & Fostering); Ambassador for MKIAC and previously served on the HR Committee for Badminton England. Safia Will be speaking both in her professional capacity as an investigator and ET Panel Member and as a mother who had to deal with school authorities over bullying of her children. Safia will provide context for the event and tips on effective investigations that stand up to scrutiny.
Co-Host: Anouar Kassim MBE – Founding Director MKIAC
MKIAC (Milton Keynes Islamic Arts & Culture) has been operating in Milton Keynes for over two decades. Anouar was awarded an MBE for his ground breaking projects, building community cohesion and cultural understanding of Islamic Arts, Heritage and Culture. Anouar began the 'The Art in the Park Festival that has become MIAC's flagship two=day event attracting over 18,000 visitors. Anouar is relentless in his mission to improve ciultiural understanding in Milton Keynes andproviding a safe enviornmet for all its inhabitants. MKIAC is supported by the Lottery Fund, Woodfines LLP, The Arts Council and others. It is the winner of several awards, notably the:
• Equality Council UK Equality Awards (2017) Outstanding Contribution in supporting Religion, Faith, Belief & Culture.
• Queen's Award for Voluntary Services (2017)
• EPIC Awards 2010 for Engagement & Partnership.
• High Sheriff's Award for community work given by High Sheriff (2010) Countess Lady Elizabeth Howe.
Speaker – Anne Allen FCIPD, Chief People Officer – Milton Keynes College
Anne joined MK College in May 2019 with the aim of raising staff standards and increasing the diversity of staff, especially of its leadership team. She was formally Director of People Experience at city software company Xero and previously HR Manager at Shaw Gibbs LLP in Oxford and Senior HR Adviser – The Vale of Aylesbury Housing Trust. Anne is a Creative problem-solver, resourceful, resilient and highly organised with wide-ranging generalist skills and expertise. A confident and credible leader who enjoys actively contributing to the delivery of organisational objectives with pragmatic and commercial HR solutions. Expert in people management and constantly developing skills further, building on knowledge and practical experience gained in private and public sectors, start-ups and more established businesses.
Speaker - Attiq Malik is a Director of Liberty Law Solicitors (Luton & London) and a Solicitor-Advocate with rights of audience to appear in all Civil and Criminal Courts in England & Wales.Specialising in both Criminal and Employment Law, Attiq has previously acted as a lawyer for the RMT, T&G and CWU trade unions.
Attiq has also acted for businesses ranging from SME's to educational establishments to national and multinational companies in the areas of Employment Law as well as Regulatory Law, defending in Criminal prosecutions brought by HMRC and Trading Standards as well as the Crown Prosecution Service and representing clients in the VAT Tribunals.
In Employment Law Attiq has appeared in the Employment Appeal Tribunal where he successfully argued a complex legal point which clarified the law on the amount of time Claimant's have to submit their claims to the Employment Tribunals following ACAS conciliation.
Having appeared on the pilot episode of Channel 4's hit TV program 24 Hours in Police Custody, where he and his team achieved an acquittal for a Client facing a charge of Conspiracy to Murder, the criminal practice has undergone rapid expansion in the areas of serious crime. He again appeared on the same show in Season 6, Episode 4 which again received national acclaim where he represented someone initially arrested for Conspiracy to Murder in a Cold Case.Attiq's current criminal case load comprises of Complex Frauds, Terrorism and Murder cases amongst others.
In his spare time Attiq undertakes pro-bono community work such as Actions against the Police and has campaigned in this regard, with the organisation Luton for Justice, for cases such as that of Leon Briggs and Faruk Ali against Bedfordshire Police.
Attiq is currently the chair for the Luton People's Assembly, campaigning against Austerity and Discrimination, as well as chair for the Luton Momentum group and sits on the committee for the Society of Asian Lawyers as well as on the board of the Luton Food Bank. Attiq also regularly hosts a legal debate show on Inspire FM.
He has regularly appeared on various radio stations such as the BBC, Inspire FM and Diverse FM and on TV as an expert in law on programmes such as Good Morning Britain, Russia Today News bulletins as well as BBC and ITV news. Attiq has also featured in the Law Gazette as a 'Lawyer in the News'.
His most recent appearance of direct relevance to the event was on the Victoria Derbyshire Show whilst he represented the family of the deceased Muslim school girl #ShukriAbdi who sadly wass found allegedly 'accidentally' drowned following reports of school bullying. Shukri's mother a refugee and non-English Speaking has brought claims against both the police and Broaad Oacks School, Manchester for mismanagement of her daughter's case. A central theme of her concerns against the school is its denial she had complained of bullying and therefore failed to interview her during the investigation before reaching its conclusion that her death was 'accidental' despite her daughter being unable to swim, was fully clothed and unlikely to have attempted swimming for fun or sport. Attiq Malik will discuss the legal frameworks on bullying and harassment within both the school and work contexts.
Speaker - Tom Bulman – Director, WorkTree
After growing up in London, Tom travelled widely writing articles for The Cape Cod Times, then studied for a BSc at London School of Economics. After working a year for the students union there, He taught English for five years at a west London secondary school where I set up a business mentoring scheme and evaluated its impact for an MA in School Improvement. After moving with his wife, Kate and thier cnildren to Milton Keynes in 1996, and a short spell of teaching at Stantonbury Campus, Tom began developing and delivering employability education and training activities for Worktree (then 'Countec'). Inspired by City-As-School in New York, I set up and ran Citischool, a work-based 'school without walls' for excluded teenagers.
With funding from UK government research scholarships, Tom have visited the Netherlands, Germany, USA and Australia, to observe projects for disengaged teenagers and advise on employer engagement strategies. In recent years, he has travelled to Uganda, China and India to deliver Employability Now workshops and Facilitator Training for Worktree. He enjoys teaching the employability skills STEPS and helping facilitators to make effective use of positive feedback. Tom has also worked as a Community Organiser for Citizens:mk and Action Learning Facilitator for the London School for Social Entrepreneurs. In his spare time he enjoys playing football and bashing at piano and sax.
At this event, Tom will facilitate a practical skills session for delegates, under the banner of 'Wellbeing WorkOut' which builds on what schools are already doing to develop students' communication skills to prevent bullying by helping both students and adults in the workplace to identify when others need help and have a more positive attitude to life, school and work. He will run a series of short carousel conversations to provide a taster of how to start difficult conversations to build trust between a listener and the other party experiencing a life challenge.
Speaker Nazim Uddin - has personal experience of his own struggles with bullying as a young person during his school and college days. Now in his late 20's and working as an IT Specialist and Customer Service Liason with esure in Manchester, he has in parallel been working as an Activist promoting mental health awareness. He is also a active Marathon Runner who has taken part in sixteen marathons around the UK including the 2017 Manchester Marathon and the 2018 Manchester Marathon, as well as the Ultramarathon in 2018 – from London to Brighton. He has run these marathons all in the name of ending the stigma to mental health and showing a different perspective.
Nazim has also taken part in discussions given talks in regards on managing your own mental health wellbeing and the consequential impacts of what happens if we refuse to discuss mental health or the factors that play a part in causing the debilitating effects that potentially unsupported effectively could lead to suicide.
Nazim is a trained Mental Health First Aider, certified by MHFA England organisation and a Mentor to those seeking an ear to be heard. Nazim advocates and encourages others to embrace their struggles with mental health rather than ignore them.
Speaker - Freddie Guildmard – Chairman Milton Keynes Business Achievement Awards (MKBAA) and Director Red Thread Partnership Limited. Freddie's mission in life is to build better performance, better engagement, better leaders, better team and better communication within every business he comes into contact with. His role involves business coaching, leading on culture change and engagement programmes through strategic alignment with customer needs without losing sight of business's purpose. He has over twenty years experience of working with brand names such as: Renault, Daimler Chrysler, marks and Spencers, Axa Insurance, Bupa, Sport England, the Carphone Warehouse, Nestle Professional, Purina, Kerry Foods, Lexus UK, Nominet,Sony Playstation, Ricoh, Santander, Panasonic Avionics. He is part of the government's Engage 4 Success taskforce and a qualified NLP Practitioner and licenced in psychometric tools. He also plays the guiter, tennis and follows the Northampton Saints & Manchester United's exploits when not serving as a Trustee for the restoration of Delapre Abbey in Northamptonshire.
TIME TABLE (approx.)
TIME Topic & Speaker
11:00 Organisers & Speakers arrive to set up
12:00 Delegate Registration, networking and buffet lunch

12:30 Welcome & Housekeeping - Safia Boot – Chairman CIPD Milton Keynes & MD Respect at Work Limited. Welcome - MKIAC - Community Cohesion through Arts & Culture - Anouar Kassim MBE – Founding Director
12:45 Introduction: Bullying in the News - Context Matters: Healthy & Toxic Cultures – Safia Boot
[Reminder Anti-Bullying Week 15-20 November 2019]

13:00 Anti-bullying practices for Students & Staff – our way
Anne Allen Chief People Officer -Milton Keynes College

13:35 Contrasting the Legal Frameworks on bullying and harassment in the School and Work contexts – Group Discussions
Attiq Malik, Director Liberty Law Solicitors
14:40 'Wayword Souls' - Case Study – Dealing with the Mental Health Effects of Bullying – Nazim Uddin
15:15 Tea/Comfort break
15:30 'Wellbeing Workout' Practice Session – 5 minute Carousel Conversations facilitated by Tom Bulman, Director WorkTree
16:30 Good practice investigations – Safia Boot

16:45 Update on Milton Keynes Business Achievement Awards (MKBAA) – Freddie Guildmard, Chairman MKBAA & The Red Thread Partnership Limited

16:50 Q&A Panel
17:00 Delegate Feedback forms & Raffle Draw
17:15 Close
Note:The list of speakers and themes may be subject to to change

Professional photography and video production will be taking place at the event, and these images may be used on future promotional materials for CIPD. Please note that by attending the event, you are giving your consent for your image to be used on any CIPD promotional materials.