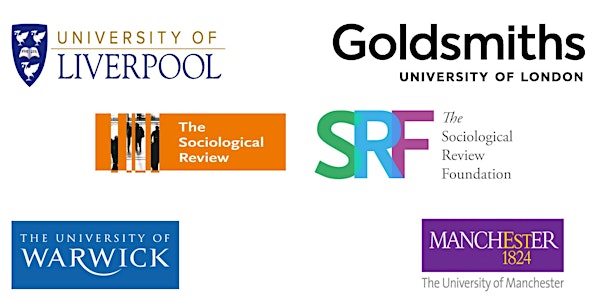 Anti-racist and 'decolonial' activism in the academy and beyond
Location
The Bluecoat
8 School Lane
Liverpool
L1 3BT
United Kingdom
Description
Anti-racist and 'decolonial' activism in the academy and beyond
- How is anti-racist and 'decolonial' work in universities located in and contributing to movements in wider society?
- How is the relationship between race and migration understood and engaged with in activism?
- How can recent UK campaigns be understood through a historical/transnational lens?
- What are the legacies of such campaigns and how is this work maintained, particularly in the context of changing student cohorts?
- How can we address institutional appropriation of anti-racist and decolonial campaigns?
Through some of these questions we will examine successes, challenges and legacies of recent 'decolonial' and anti-racist activism in the academy. This event will be in an interactive, conversational style in which we will highlight perspectives from activists, students and academics, and encourage interaction and new connections to develop both new knowledge and practice. We encourage researchers, teachers, students and activists to attend. The event is free and open to all, but registration is required. Please register by Friday 15th March 2019.
A series of panels will include perspectives from:
- Heidi Safia Mirza, Goldsmiths, University of London
- Ilyas Nagdee, NUS Black Students' Officer
- Adam Elliott-Cooper, Kings College London
- Lola Olufemi, former Cambridge University SU Women's Officer and NUS NEC member
- Katy Sian, University of York
- Koehun Aziz-Kamara, Warwick Anti-Racism Society (WARSOC)
- Larissa Kennedy, Warwick SU Education Officer and member of NUS Black Students Campaign
- Laura Loyola-Hernandez – University of Leeds
- Neelam Rai – University of Manchester
Committee
- Omid Tofighian, American University in Cairo and convenor of 'Why is my curriculum white? Australasia'
- Members of Let Us Learn, a group of young migrants campaigning for migrant rights in education and beyond
- Harriet Gray – University of Liverpool
- + other student activist speakers (details TBC)
The panels will be facilitated by the organising collective: Ala Sirriyeh, University of Liverpool; Vanessa Hughes, Goldsmiths, University of London; Hannah Jones, University of Warwick; Remi Joseph-Salisbury, University of Manchester; and Meleisa Ono-George, University of Warwick.
This event is part of the Sociological Review Foundation Seminar Series and has been generously sponsored by the Sociological Review Foundation.