Antibiotic Resistance Live Webinar
About this event
SOLD OUT! - Watch LIVE on YouTube
Tickets to join the Zoom meeting for the event have sold out but you will still be able to watch it live, or catch up on the event through our LIVE with Scientists YouTube page.
---
Bacterial antibiotic resistance is on the rise globally, threatening modern medicine as we know it.
Nearly every medical procedure, from cancer treatment and organ transplantation to hip or joint replacement, is dependent on effective antibiotics.
This British Science Week, join LIVE with Scientists in collaboration with Antibiotic Research UK (ANTRUK) for a live webinar on antibiotic resistance.
Hear about what antibiotic resistance is, how it develops and the threats it poses to effective healthcare.
We'll be talking to two PhD students whose research focuses on tackling antibiotic resistance in two different types of bacteria, E. coli and C. difficile.
You will be given a chance to ask your own questions to our scientists, as well as take part in a quiz - with a prize for the winner!
This event is aimed at high school and post-16 students, with content relevant to the Biology syllabus. However, we welcome anyone to join us for this fun and interactive event!
Looking forward to seeing you there.
Zoom details will be provided by email before the event.
For those unable to attend, a video recording of the event will be uploaded here.
---
Important information:
This event will be recorded and uploaded to the publicly accessible LIVE with Scientists YouTube page, by registering for and attending this event you are consenting to this.
NOTE: You may attend the event with your video and microphone turned off, questions can be submitted anonymously.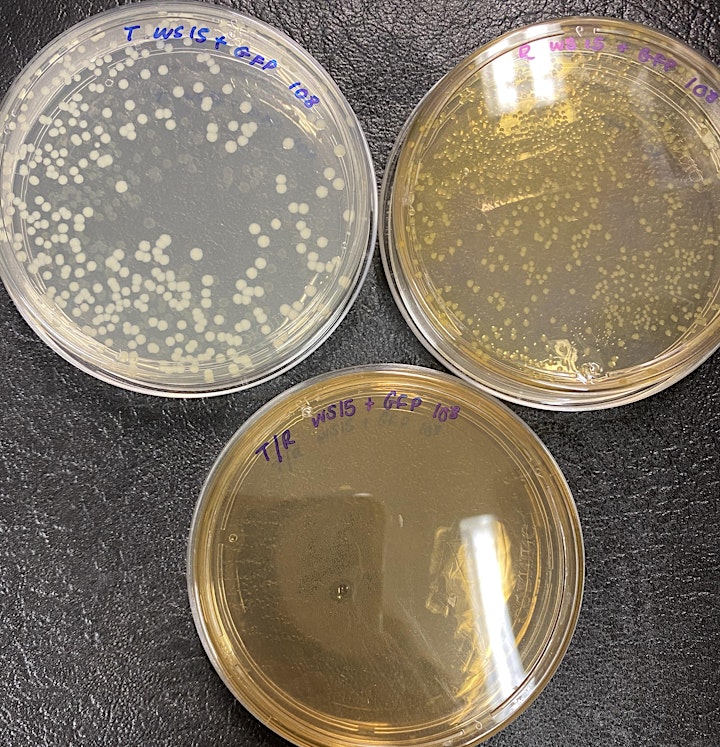 The Speakers
Jess Buddle is a 1st year PhD student at the University of Sheffield, working with Dr Robert Fagan. Jess graduated from her undergraduate degree in Microbiology at Liverpool University in 2019 before working as a microbiology analyst. In 2020 she commenced her PhD studies, where she is working to understand antimicrobial resistance in C. difficile, via experimental evolution and whole-genome sequencing.
Rosie Clover is a 2nd year PhD student at the University of Manchester, working with Dr Chris Knight and Dr Danna Gifford. Rosie graduated from her undergraduate degree in Biomedical Science from the University of Central Lancashire in 2018, before embarking on a Master's degree at the University of Manchester in Medical Microbiology and Bacteriology. Rosie commenced her PhD studies in 2019 where she is researching antibiotic resistance evolution in clinical environments, specifically E. coli.