Description
AntiGravity® is proud to announce a 1-Day AntiGravity® Training Program for Personal Trainers in the UK and Ireland.


AntiGravity® 1on1: D-Kink for PT's - Certification
with STAR 1 AntiGravity® Fitness Trainer: Tracy Aldereyanne (USA/KSA)
WHAT IS ANTIGRAVITY® 1 on 1 for PT's? - CHECK OUT THE VIDEO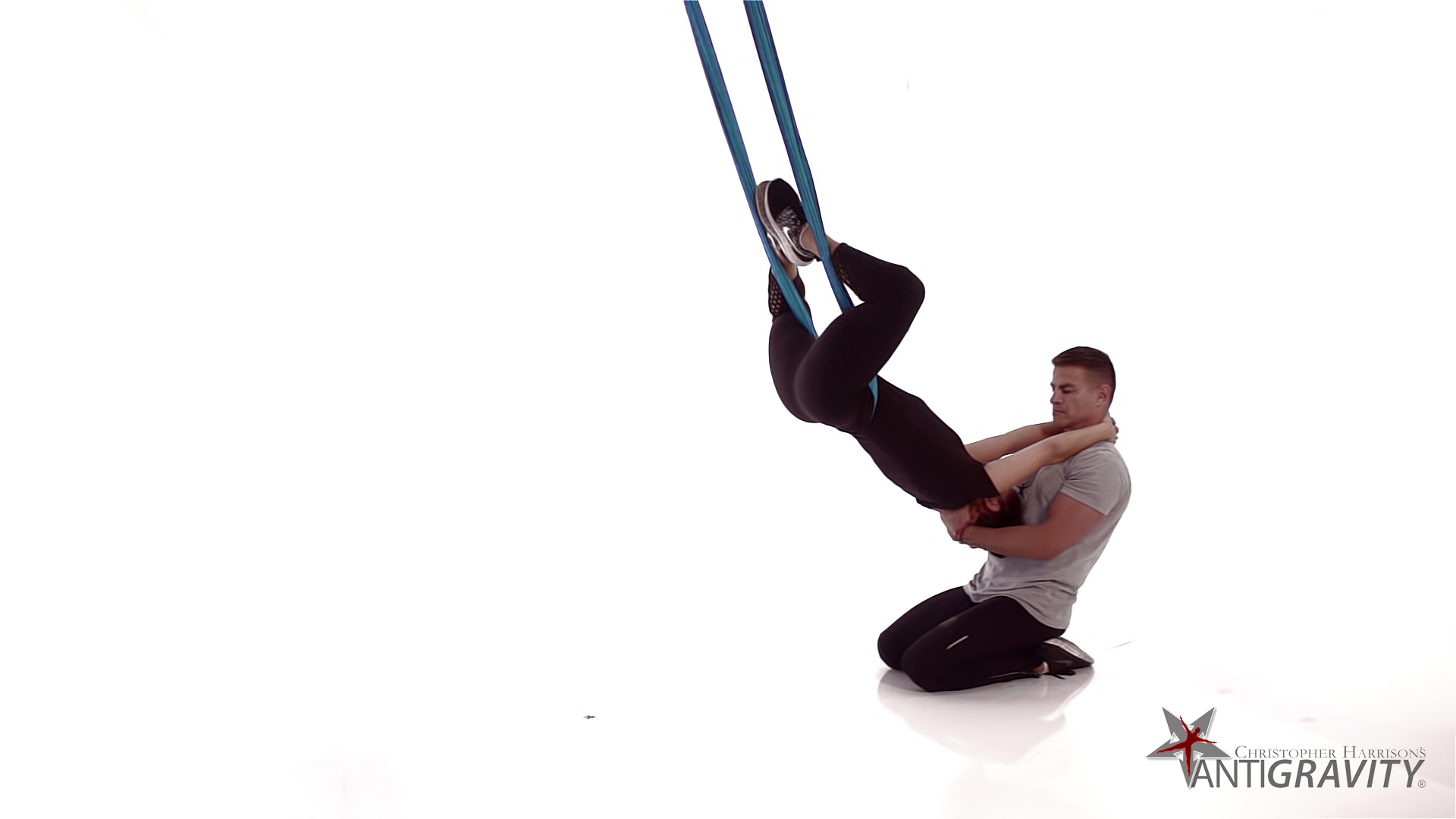 This special 1-day training from the creators of AntiGravity® Yoga & Fitness is specifically designed for Personal Trainers (PT) who care about the "Decompression Factor" to promote balance for their clients. In order to minimise injuries and shorten recovery time, a hard training session should be balanced with a decompression activity.
This AntiGravity 1on1 class design, aptly called "D-Kink" is meant to get the kinks out utilising the Harrison AntiGravity® Hammock for spinal traction, enhanced mobility and a floating massage. AntiGravity 1on1 is a game changer for personal trainers and bodyworkers from many fields. The sequences are original and unique, allowing for decompression in a safe and controlled manner.
This unique and original program is approved by NASM and REPS for continuing education credits.
---
See below for PRICING and PACKAGES
---
Interested in purchasing your own The Harrison AntiGravity® Hammock Kit for use in your PT/Training, Studio or home setting?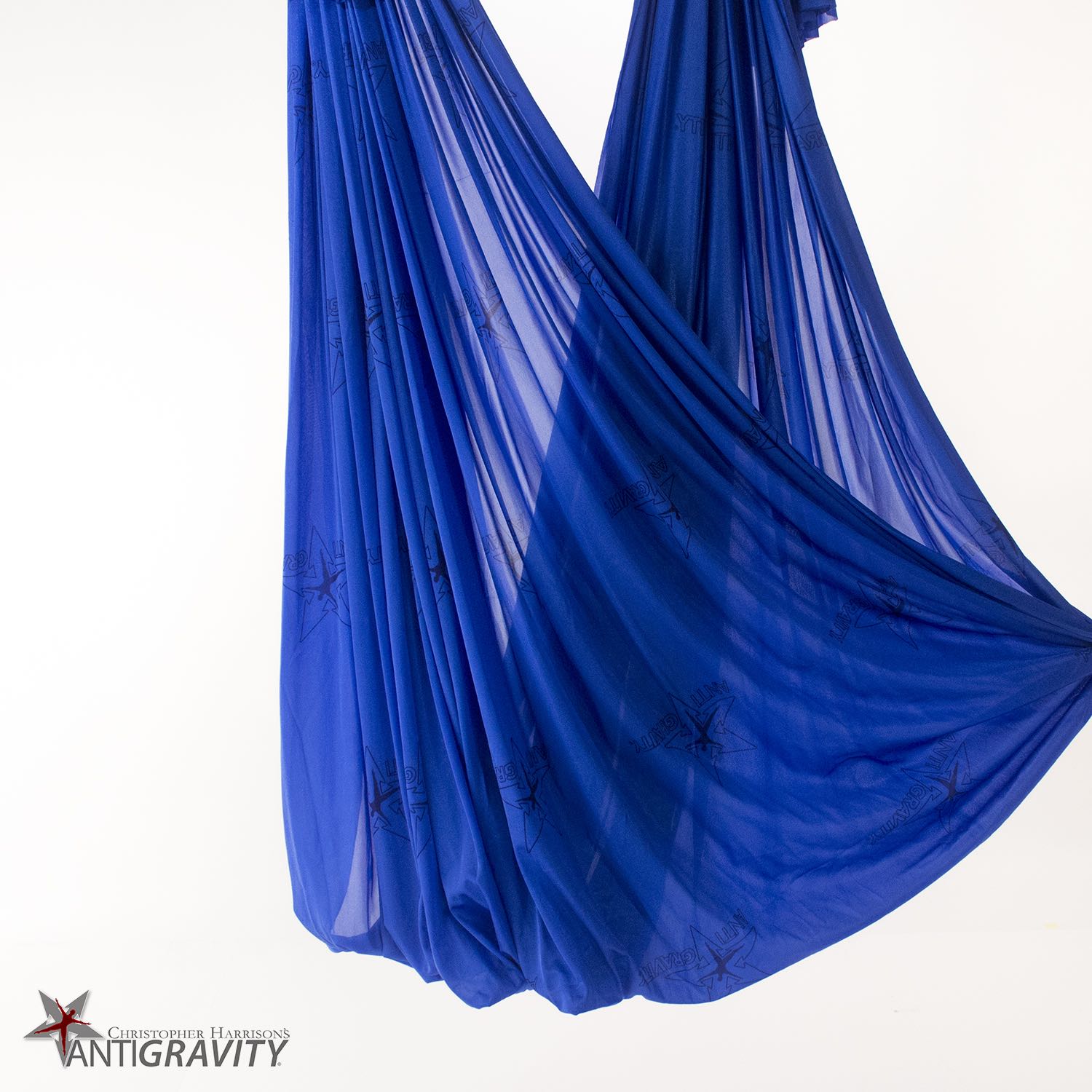 AntiGravity® Fitness provides high quality aerial yoga equipment that is tested to over 1000lbs and safe to use.
Our items are made from the best quality materials available and have been tested for more than 15 years, to provide the necessary comfort and safety. This is NOT parachute material.
The Harrison AntiGravity® Hammock Kit is what you need to effectively practice aerial yoga.
The Harrison AntiGravity Hammock kit includes everything you need to attach to your overhead points.
AntiGravity® Yoga Hammock Fabric

2 Carabiners

2 Choke Loops

2 Daisy Chains
Contact Athleticum® to learn more about AntiGravity® Fitness and the training courses we offer for instructors. Note that the AntiGravity® brand can only be used by licensed studios and instructors.
Why not purchase a Silver AntiGravity® Licence and become a specialist training centre too. Contact info@athleticum.co.uk to enquire about Studio Packages available to save £££/€€€.
---
PRICING & PACKAGES
AntiGravity® 1on1: D-Kink for PT's - Certification Launch offer: Showcase Delegates: ONLY £199 (RRP Standard £245)
AntiGravity® Hammock Kit (Blue) £249 plus VAT (Show Offer | Limited stock avaialable at this price)
- Show ExDemo (Blue Fabric) unit. Collect at end of Showcase Blackpool (PROS Showcase 2019) Limited stock.
- Additional shipping charge to UK, N.Ireland and R.O.I. £20.00 inc
TOTAL PACKAGE AMAZING OFFER: ONLY £398.80 (plus VAT on Hammock Kit) (Total

£437.80)



AntiGravity® Hammock Kit (Blue) includes Pre-conference AntiGravity® 1 on 1 D:Kink Certification at PROS Showcase
ExDemo unit Blue assembled - collect at end of Showcase Blackpool (by Sunday 24th March between 2pm & 4pm) If uncollected a postage and packaging fee will be charged to ship to your home address 7-14 days following the show. Additional shipping charge to N.Ireland and R.O.I. £20.00 inc
If you have further specific information required please email info@athleticum.co.uk
---
Events to check out: EVENTS AND EDUCATION CALENDAR
AntiGravity® Fitness is appearing at:
22nd-24th March 2019

---

---

GEAR UP: Why not join the the team and add a P.R.O.S. Spinning® Jersey to your collection. SPINNING® P.R.O.S. 2019 Jersey image release soon.
BUY 2018 shirt NOW (stock limited)
Athleticum® are the licensed distributors and education representatives for the AntiGravity® Fitness brand in the UK and Ireland.
Contact us for more information on training or to set up your own AntiGravity® Licensed Studio
www.athleticum.co.uk +44 (0)208 8199 161