Sales Have Ended
Registrations are closed
For all Athleticum® Education and Event dates for new and existing instructors and indoor cycling enthusiasts; go to athleticum.eventbrite.com or www.facebook.com/athleticumfitness/
Event Information
Location
Ikigai Holistic
83 Canterbury Road
Whitstable
CT5 4HQ
United Kingdom
Sales Have Ended
Registrations are closed
For all Athleticum® Education and Event dates for new and existing instructors and indoor cycling enthusiasts; go to athleticum.eventbrite.com or www.facebook.com/athleticumfitness/
Description
AntiGravity® is proud to announce this 4-Day comprehensive Aerial Training certification for new instructors.


AntiGravity® Fundamentals 1 & 2: Instructor Certification
with STAR 1 AntiGravity® Trainer: Nuno Campos
WHAT IS ANTIGRAVITY® - CHECK OUT THE VIDEO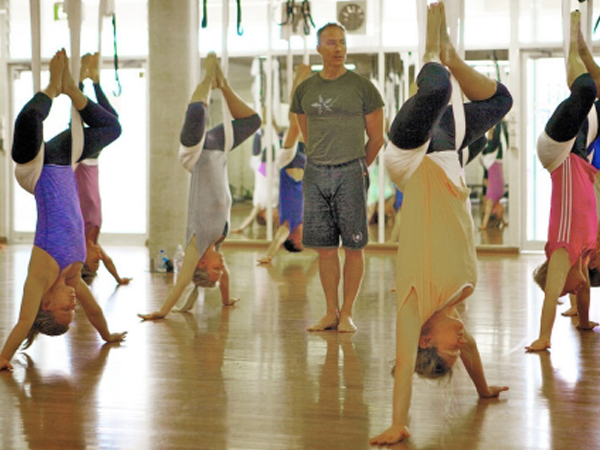 AG Fundamentals 1 & 2
Fundamentals 1 & 2 are the foundation for all AntiGravity® Aerial Fitness courses. Although offered separately, they must be taken combined. After the 4-day course, you will be able to teach 3 specific classes to your students right away. This course will open the doors for you to continue your education in either AntiGravity® Aerial Yoga, or AntiGravity® Suspension Fitness as well as any of our Specialty (Secondary) courses.

AntiGravity Fundamentals 1
Discover the power, excitement and pure joy of moving freely in all directions of open space with a proven
step-by-step technique created by AntiGravity founder and silk hammock inventor Christopher
Harrison. Learn all you need to know to safely teach a complete "Decompression Session" class that includes
zero-compression inversions. This initial 2 day foundational course in aerial fitness training is a prerequisite for AG
Fundamentals 2 and all other Trainings using the Harrison AntiGravity Hammock.

AntiGravity Fundamentals 2
The discovery expands in this 2 day foundational aerial fitness training course with many more new movement
sequences. These new sequences combined with different wraps, inversions & spotting techniques generate 3
solid class designs. Both AG Fundamentals 1 & 2 are required before moving on to AG Aerial Yoga, AG Suspension
Fitness and/or any AG Specialty Course on the Harrison AntiGravity Hammock.

- Prior to any AntiGravity Training registration:
1. Understand and adhere to all "Contraindications".
2. Understand full participation of all training days is required.
3. Understand no guests or video recording are allowed during training.
AntiGravity® Fitness is recognized by the National Academy of Sports Medicine and the Aerobics and Fitness Association of America as a Continuing Education Provider.
AG Fundamentals 1&2 provides the following CEUs: NASM: 1.9; AFAA: 15
Duration: 4 Days. Every training day is an 8 hour day plus 1 hour for lunch/breaks
Minimum Requirements: We do not require any specific certification although we recommend minumum Anatomy & Physiology in advance. Please click here for further details.
You should have a good understanding of the body and be comfortable teaching in front of a class. Flexibility, coordination, core strength are a plus.
---
---
PRICING & PACKAGES
***Flexi-pay can be arranged via monthy direct debit. a 1%DD fee will be added to your invoice***
EARLY BIRD: £895.50
Payment 30 days in advance of course start date

Flexi-pay option via GoCardless: Initial deposit of £250 (non refundable) plus 4 monthly payments of £163.62
STANDARD: £995.00
Flexi-pay option via via GoCardless: Initial deposit of £250 (non refundable) plus 4 monthly payments of £188.74
Current licensed studios gain access to further discounts. Please enquire using the link address below.
If you have further specific information required please email info@athleticum.co.uk


---
Interested in purchasing your own The Harrison AntiGravity® Hammock Kit for use in your PT/Training, Studio or home setting?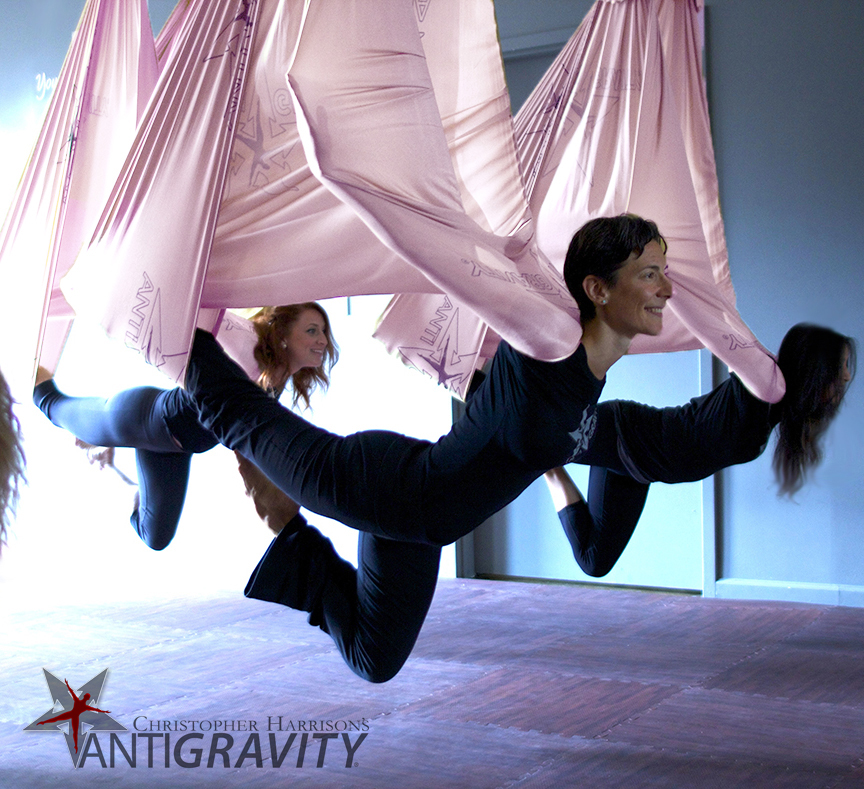 AntiGravity® Fitness provides high quality aerial yoga equipment that is tested to over 1000lbs and safe to use. Our items are made from the best quality materials available and have been tested for more than 15 years, to provide the necessary comfort and safety. This is NOT parachute material.
The Harrison AntiGravity® Hammock Kit is what you need to effectively practice aerial yoga.
The Harrison AntiGravity Hammock kit includes everything you need to attach to your overhead points.
AntiGravity® Yoga Hammock Fabric

2 Carabiners

2 Choke Loops

2 Daisy Chains
Contact Athleticum® to learn more about AntiGravity® Fitness and the training courses we offer for instructors. ***Note that the AntiGravity® brand can only be used by licensed studios and instructors***
Athleticum® are the licensed distributors and education representatives for the AntiGravity® Fitness brand in the UK and Ireland.
Contact us for more information on training or to set up your own AntiGravity® Licensed Studio www.athleticum.co.uk +44 (0)208 8199 161
---
Events to check out: EVENTS AND EDUCATION CALENDAR
AntiGravity® Fitness is appearing at:
22nd-24th March 2019

---

---

GEAR UP:
Why not join the the team and add a P.R.O.S. Spinning® Jersey to your collection. SPINNING® P.R.O.S. 2019 Jersey image release soon. BUY 2018 shirt NOW (stock limited)
Date and Time
Location
Ikigai Holistic
83 Canterbury Road
Whitstable
CT5 4HQ
United Kingdom