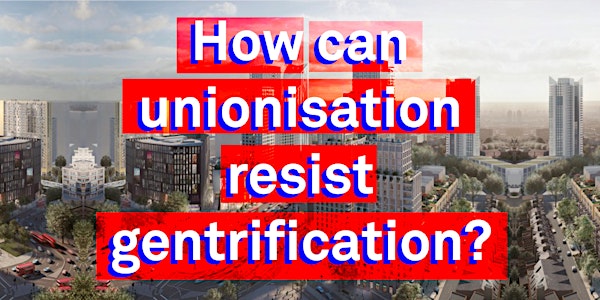 Antiuniversity 2018: How can unionisation resist gentrification?
Location
56a Infoshop
Crampton Street
London
SE17 3AH
United Kingdom
Description
WE UNFORTUNATELY HAVE REACHED OUR LIMITED CAPACITY FOR THIS EVENT. Please email us at architecturalworkers@riseup.net if you are keen on attending, and we will do our best to try and accommodate you.
"There is no alternative."
The tabula rasa approach to development is carried through to the workplace. Treated as disposable - with low-pay, often illegal working hours, and bullying as general givens - we, as workers in regeneration, work to gentrify ourselves and others out of our homes.
As Architectural Workers, we ask if unionisation could not just be a means to fight for workers' rights; but for a fairer city for everyone? Could, we - as activists, workers, and residents - build active resistance to housing precarity, and make spaces for collective organisation, learning, and recreation? What tactics could be mobilised to resist and refuse unethical work? What contemporary and historical labour and anti-gentrification struggles could we be inspired by; and how might they intersect and align?
This conversation is being co-facilitated by Architectural Workers, and members of United Voices of the World and the IWGB.
This event is part of the Antiuniversity Now festival 9-15 June 2018. See the full programme on www.antiuniversity.org
By signing up to this event you will be added to the Antiuniversity mailing list. To opt out please email antiuniversitynow@gmail.com