Multiple Dates
Antiuniversity 2019: Acid Communism: No More Miserable Monday Mornings
Description
Consciousness Raising Workshop and Acid Communism Reading Group
This is for anyone who feels BAD in this society and wants to think about why that is. Taking Mark Fisher's unfinished 'Acid Communism' as a starting point we will think about the affect of our societal condition & consider, Where do we go from here? Is there an alternative?
The unprecedented political events of 2016 revealed that not only is our economic system not viable, our political model is also broken. Neoliberalism no longer looks immortal and it is far from clear what could replace it. Over the last 30 years most left activism and critical theory has operated with the semi-conscious assumption that change is NOT possible. In this new stage, we move from consciousness deflation to consciousness raising. Acid Communism works to reignite our post capitalist desire, and to imagine a future outside of this broken system
We will be talking about work, community, care, hope, collective joy, and anything else that comes from the texts.
There is no prior knowledge needed. We will explore other modes of conversation, such as such as sound, movement and making. The gathering will be open, experimental and responsive. It will be led by those attending the group, and collectively we will create a response to the writings.
We will be taking breaks and walks and everyone is invited to share a lunch together. Its also totally fine if you want to lie down in silence for a while, sit to the side or leave at any point. We hope to create a space that challenges the more restrictive atmosphere that reading groups can create and to explore neurodiverse methods of exchange and learning.
---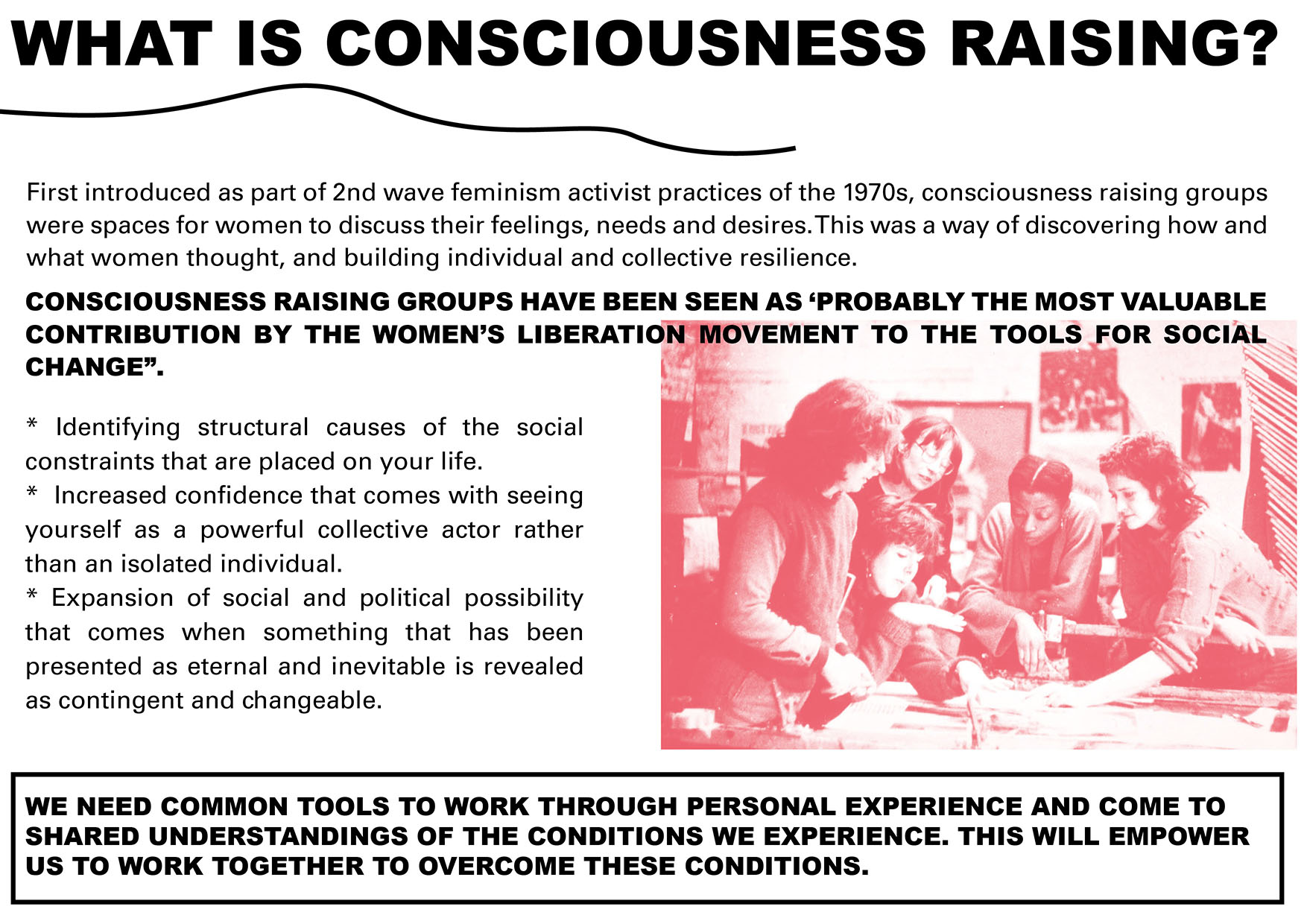 ---
This event is part of the Antiuniversity Now festival 15-22 June 2019
See the full programme on www.antiuniversity.org
By signing up to this event you will be added to the Antiuniversity mailing list. To opt out please email antiuniversitynow@gmail.com