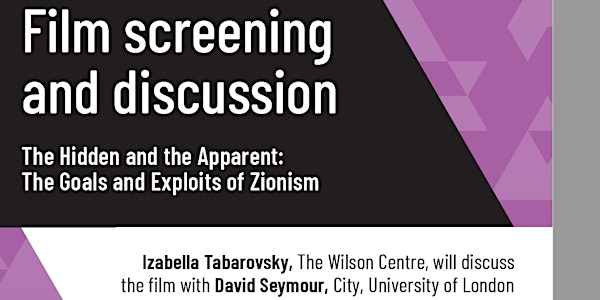 Antizionist propaganda in the USSR: a film and a discussion
Film screening and discussion of an antizionist Soviet propaganda film: "The Hidden and the Apparent: The Goals and Exploits of Zionism"
About this event
The film will be available to watch online from Saturday 19 February
The Discussion between Izabella Tabarovsky and David Seymour will be on Zoom at 19.00 (UK time) on 22 February
In 1973, the Soviet Union produced a pseudo-documentary purporting to illustrate a secret and sinister role that Zionists supposedly played in world affairs, "The Hidden and the Apparent: The Goals and Exploits of Zionism." Made with support from the KGB, the documentary turned out to be so obviously antisemitic and inflammatory that it was never screened in front of broad audiences. But the film hardly contained any "antizionist" ideas that were not part of an ongoing Soviet effort to demonize Zionism and Israel at home and abroad, many of which survive to this day. What made this documentary so unacceptably antisemitic, as opposed to simply antizionist," in the eyes of the authorities? To what extent was it the visual medium that helped reveal the antisemitic nature of officially-sanctioned Soviet antizionist narratives? And, finally, what is the legacy for these ideas and images for today's antisemitism and antizionism?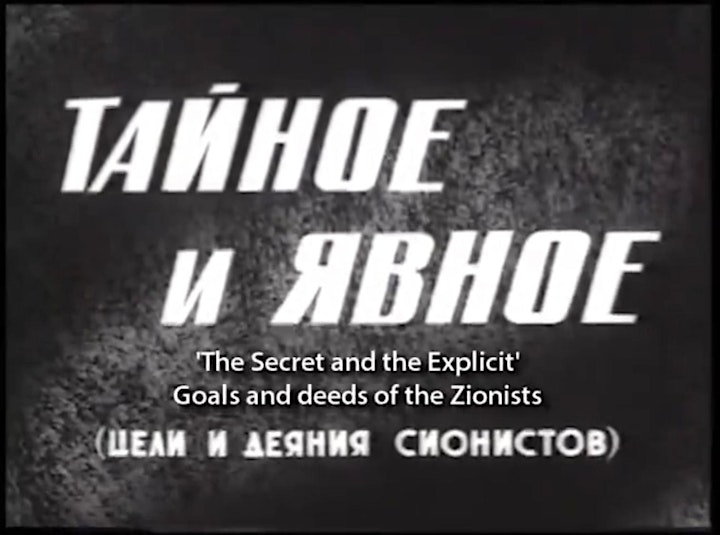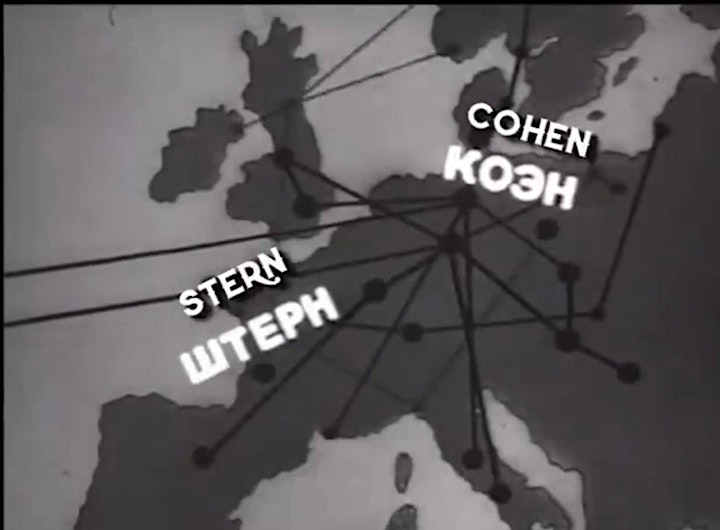 Organiser of Antizionist propaganda in the USSR: a film and a discussion